J.B. Holmes' slow road to Genesis win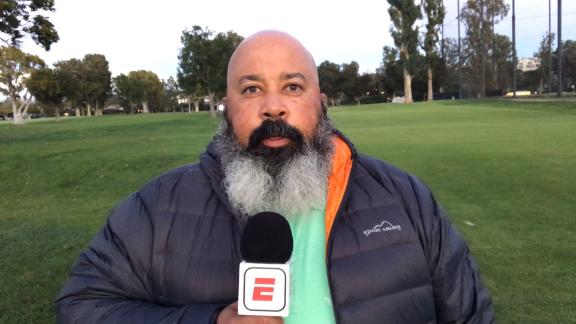 3 things NOT named Tiger Woods we learned this week at the Genesis Open!
Tiger's long week at Riviera
Tiger: It was 'one of the worst weeks' ever on greens
Tiger Woods reflects on his performance at the Genesis Open, calling it one of his worst performances ever.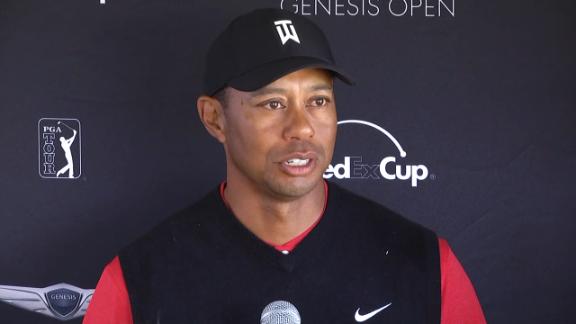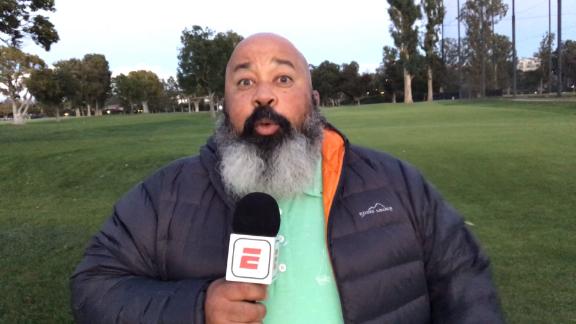 We (and hopefully) Tiger Woods learned about what his body can do on short rest.
Kuchar's Caddie Controversy
Tiger makes friends with Jake Olson's guide dog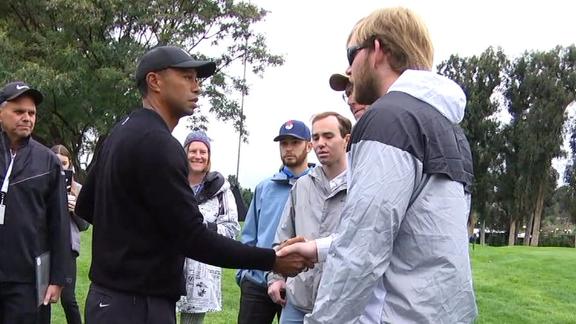 Phil conquers Pebble Beach again
Having a little fun in L.A.
Woods, Couples get In-N-Out delivered on the golf course
Tiger Woods and Fred Couples take a burger break halfway through their Celebrity Cup round.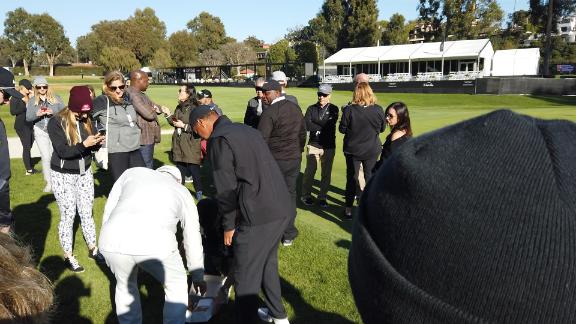 Couples makes a plea for In-N-Out sponsorship
There was a gap between groups during the Celebrity Cup. That's when Fred Couples and Tiger Woods had In-N-Out burgers delivered to the 14th green! I didn't get one... or did I?!?! Video by Michael Collins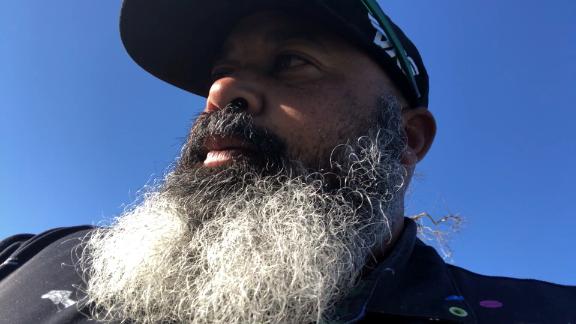 Chris Pratt recaps his day on the course
Chris Pratt tells Michael Collins about how his day on the golf course was and what part of his golf game is the best.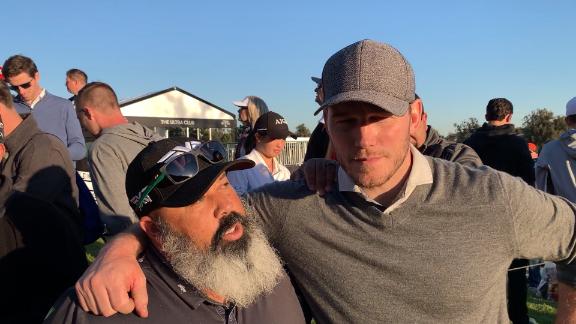 Inside Tiger Woods' 2018-19 season
EPA/TANNEN MAURY

Tiger Woods had some good and bad mixed together over a long four days at the Genesis Open.
The next year in golf for Tiger, Rory and so many more
AP Photo/Reed Saxon

Tiger won't win a major. Brooks Koepka will win two more. Tommy Fleetwood will cut his hair. Michael Collins went out on a limb. You want to go with him?
Customize ESPN