Koepka: Being named PGA Tour Player of the Year is 'incredible'
Brooks Koepka says "it's been a roller coaster year" after winning two majors in 2018 and being named the PGA Tour Player of the Year.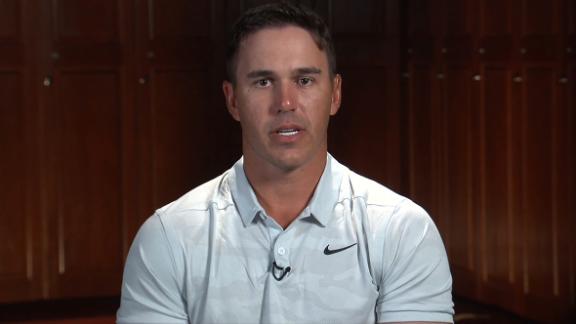 Koepka denies Ryder Cup issues with Johnson
Brooks Koepka says that reports of an altercation at the Ryder Cup with Dustin Johnson are false and that Johnson is one of his best friends.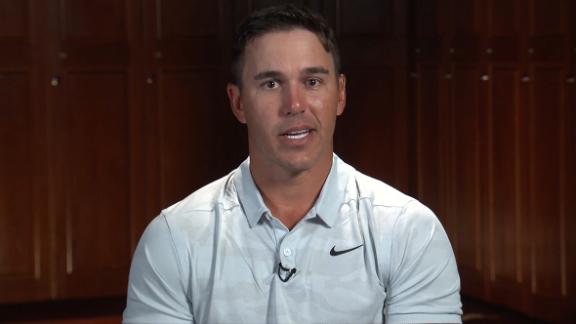 Ryder Cup: U.S. Fallout
'There's people I'd rather beat' - Fleetwood on Molinari chase
Tommy Fleetwood looks forward to facing Francesco Molinari at the British Masters as the pair compete for top spot in the Race to Dubai.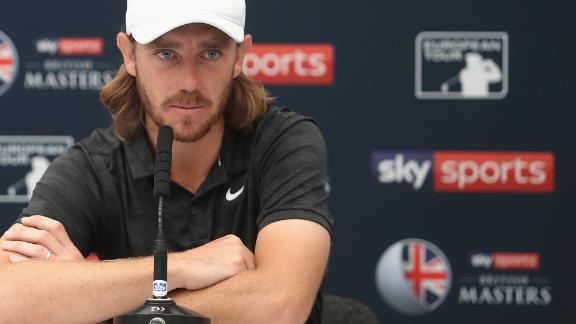 Europe's triumph
Highlights: Europe 17½-10½ USA
Europe wins Ryder Cup after Phil finds water
Phil Mickelson concedes after his first shot on No. 16 lands in the water, and Francesco Molinari and the European team win the Ryder Cup back.
Garcia uses birdies, chip shot on 17 to edge out Fowler
Rickie Fowler sticks with Sergio Garcia for most of the pair's match, but Garcia lands a chip shot near the cup on the 17th hole to win 2 & 1.
Reed jokingly silences crowd after beating Hatton
Despite Europe already clinching the Ryder Cup, Patrick Reed wins his match and sticks his finger to his lips in a joking manner.
Rahm fired up after sinking birdie to beat Tiger
Jon Rahm birdies on 17 and cannot hold back his excitement as he defeats Tiger Woods to earn Europe a point.
Poulter not shy with emotions after defeating Johnson
Ian Poulter is pumped after a birdie on 14, then celebrates after Dustin Johnson's long putt sails wide on the 18th.
Tiger's beautiful shot sets up an eagle on 9
Tiger Woods sets up an eagle putt on the ninth green and sinks it to pull within a stroke of Europe's Jon Rahm.
Thomas sinks series of great shots to take down McIlroy
Justin Thomas sinks birdies on the eighth and 10th holes, then chips in for par on 12 as he earns the USA a point vs. Rory McIlroy.
Olesen hyped after big win vs. Spieth
Thorbjorn Olesen putts for birdie on the 14th hole to finish off a 5 & 4 victory against Jordan Spieth.
Casey-Koepka match is halved after number of birdies
Paul Casey and Brooks Koepka go back and forth with multiple birdies as their match is halved.
Finau takes 5th straight hole against Fleetwood
In a dominant performance, Tony Finau rolls in a birdie putt on the ninth hole to take a 5-hole lead on Tommy Fleetwood.
Simpson finishes off impressive win vs. Rose
Webb Simpson taps in a birdie putt on the 16th hole to defeat Justin Rose 3 & 2.
Simpson drains putt on 16 for USA point
Webb Simpson lands a shot onto the green on 14, then drains a birdie on 16 to give USA a point over Europe's Sergio Garcia and Alex Noren.