Tiger Woods nostalgia ruining golf?
The Golic and Wingo crew weighs in on how unrealistic expectations for Tiger Woods are degrading the game.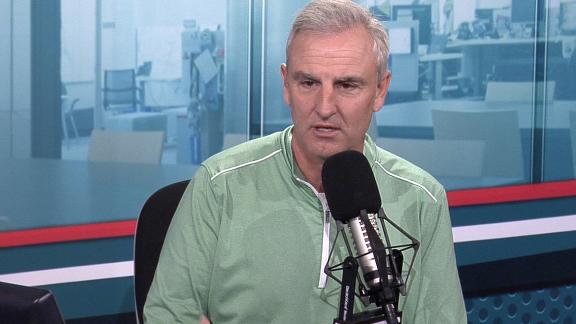 Spieth in the lead at Augusta.
Jordan Spieth shoots a 6-under 66 for a two-shot lead after the first round of the Masters.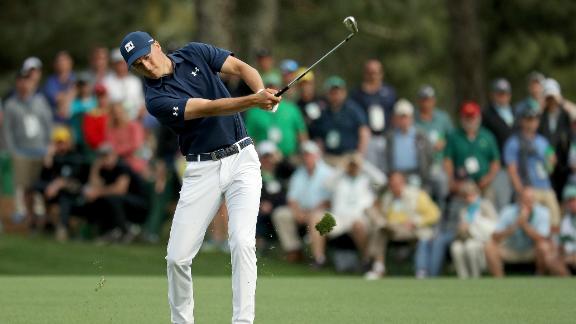 Remembering Woods' iconic chip-in.
Verne Lundquist, longtime broadcaster at CBS, recounts the story of how a technical director helped shape the way we remember Tiger Woods' famous chip-in on the 16th hole at the 2005 Masters.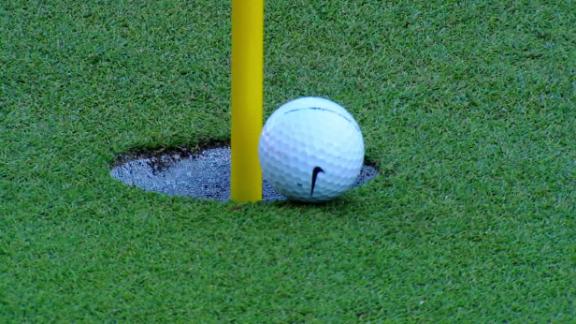 Mickelson: Nobody's benefited more from Tiger than I have.
Phil Mickelson says he's excited to see Tiger Woods play well at the Masters this weekend.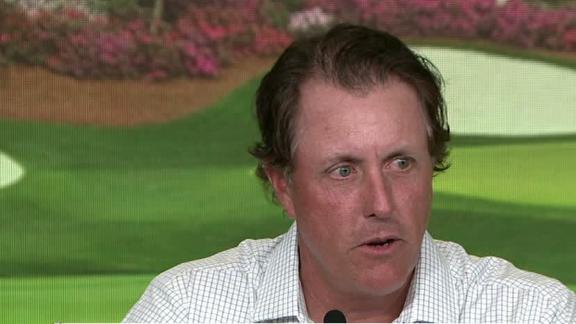 Thomas says final round was a 'matter of patience.'
Justin Thomas explains how difficult the final round of the Honda Classic was, pulling out the victory in a playoff and his reaction to seeing Tiger Woods play well.