Koepka: It's cool to have family watch U.S. Open win
Brooks Koepka discusses the significance of his second consecutive U.S. Open victory, this one with his dad watching on Father's Day.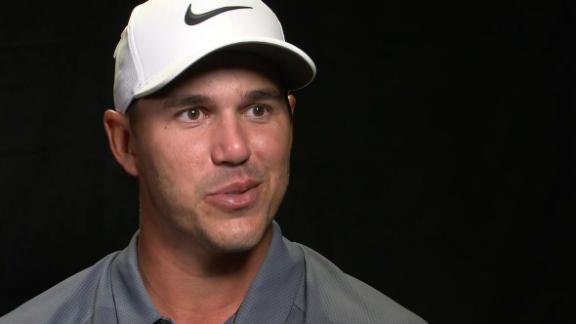 U.S. Open: Latest Video
Koepka calls back-to-back U.S. Open wins 'extraordinary'
Brooks Koepka explains the challenges of winning the U.S. Open two straight years and jokes about not getting his dad a Father's Day gift.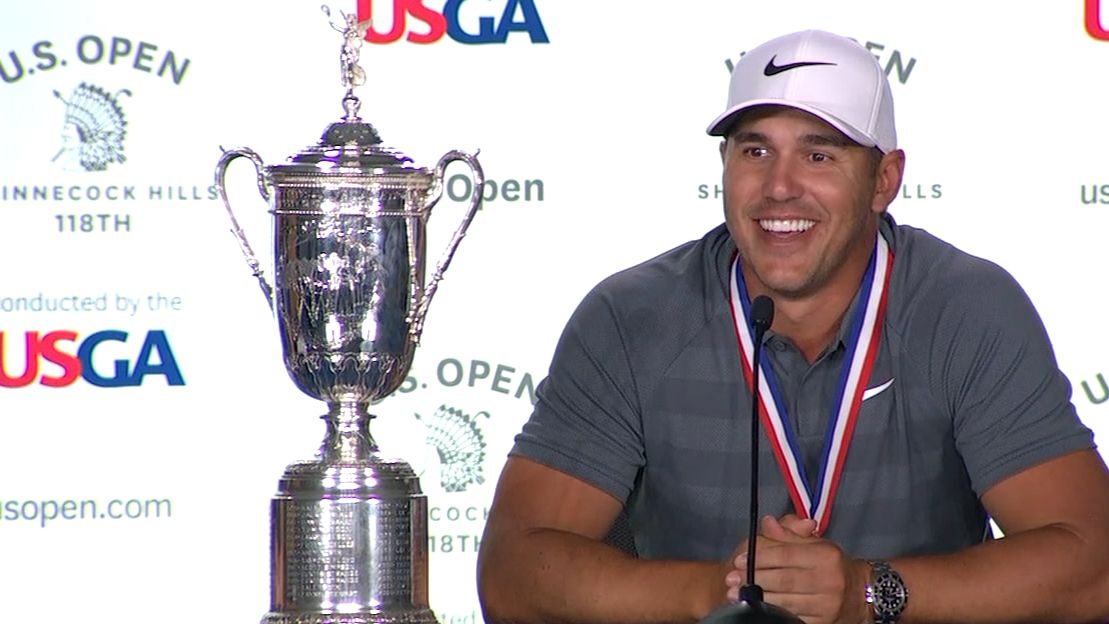 Fleetwood ties lowest round ever at U.S. Open
Tommy Fleetwood sinks a 30-foot birdie on the 15th hole for his eighth birdie. Fleetwood ties the lowest final-round score in U.S. Open history with a 63.
Koepka wins U.S. Open for 2nd straight year
Brooks Koepka taps in on 18 to win back-to-back U.S. Open championships, the 1st man to do so since Curtis Strange in 1988-89.
Mickelson redeems himself with par on 13 and rejoices
Phil Mickelson comes back with a par on the 13th hole during his final round after carding a 10 and hitting his still-rolling putt the day before.
Mickelson chases after and hits moving ball
Phil Mickelson's putt on 13 is off the mark, so he runs after it and hits the ball while it is still in motion, earning a 2-stroke penalty.
Mickelson didn't mean to be disrespectful on 13th hole
Phil Mickelson explains why he putted his ball while it was still moving, causing him to take a two-shot penalty and card a 10 on the 13th hole.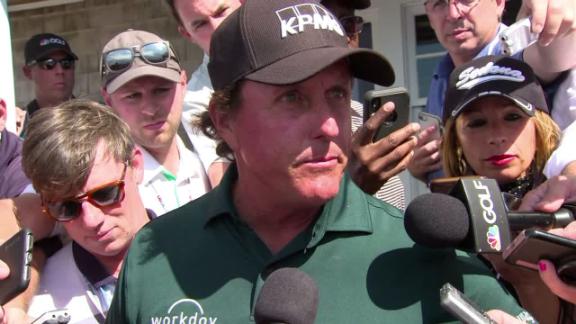 Golf: The generational game between father and son
Tom Rinaldi documents the special bond golf creates on Father's Day.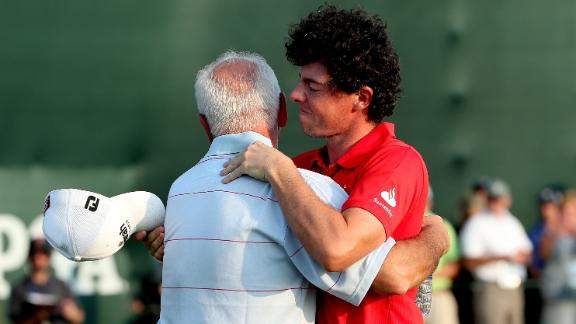 Tiger not pleased with U.S. Open play
Tiger Woods blames poor play specifically on the first and second holes for his being 10-over par after two round at the U.S. Open.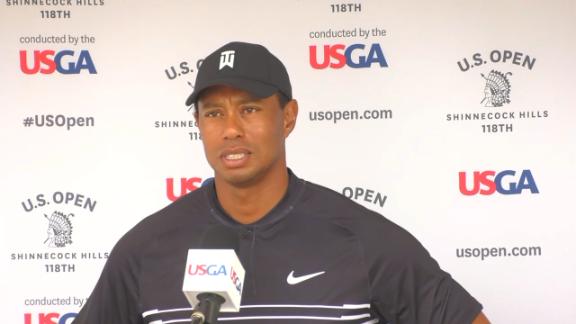 U.S. Open: Who Missed the Cut
Spieth misses cut after missed putt on 18
Jordan Spieth's bogey on the 18th hole puts him on the wrong side of the cut line at the U.S. Open.
Tiger can't salvage U.S. Open
Despite birdies on the final two holes, Tiger Woods' +10 after the second round of the U.S. Open puts him below the cut line at Shinnecock.
What got Woods at U.S. Open?
Tom Rinaldi and Andy North break down Tiger Woods' struggles at the U.S. Open, why he missed the cut, and what he takes away.
Firefighter Parziale makes cut with birdie on 18
A firefighter from Massachusetts, Matt Parziale, sinks his birdie putt on the 18th hole to guarantee he'll keep playing through the weekend.
Tiger & Peyton at the Memorial
Tiger and Manning paired up in Pro-Am
Tiger Woods and Peyton Manning play together at the Memorial Tournament Pro-Am.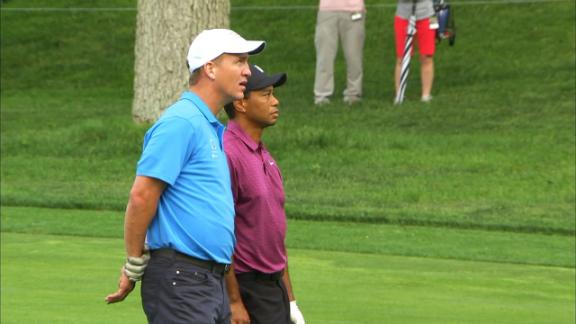 Collins: 'Funny to see Peyton nervous' playing with Tiger
Michael Collins recaps Peyton Manning and Tiger Woods' round at the Memorial Tournament Pro-Am.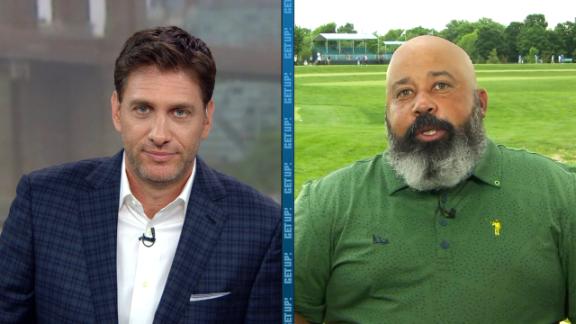 Tiger draws inspiration from Nepalese golfer Pratima Sherpa
Pratima Sherpa, a teenage golfer from Nepal, realizes her dream of meeting Tiger Woods.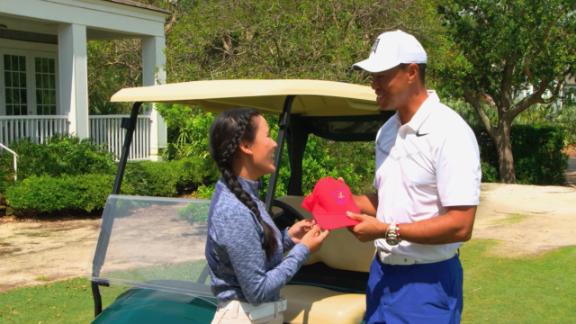 Must See
Tiger 'drops the mic' after drive challenge
Tiger Woods gets challenged to a long drive contest and crushes his shot off the tee, and then walks away and "drops the mic."