Tiger out another extended period of time.
Bob Harig describes the delay in Tiger Woods deciding to have a another back surgery and how Tiger Woods is now even farther away from being competitive on the course.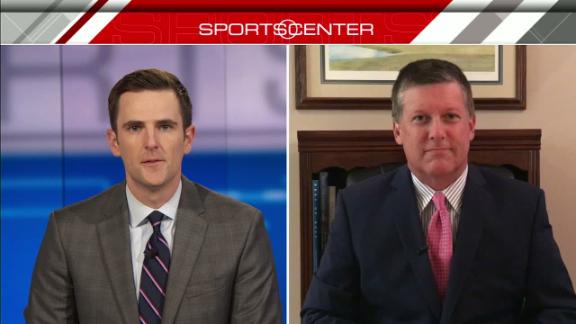 Is it time for Tiger to retire?
With Tiger Woods having back surgery for the fourth time in four years, Jemele Hill says it may be time for Tiger to hang it up, while Michael Smith explains why this back surgery is different from the others.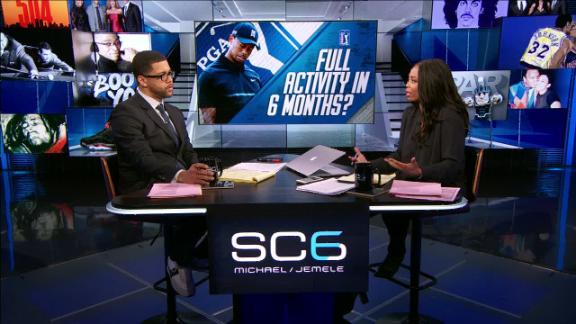 Brian Rothmuller/Icon Sportswire

Tiger Woods, who hasn't played a competitive round since early February, has had his fourth back surgery since March 2014.
Garcia conquers all, wins Masters
Michael Madrid/USA TODAY Sports

At one point in his life, Sergio Garcia believed he didn't have it in him, whatever "it" was, to win the Masters. The Spaniard's changed attitude proved a turning point in his life -- and career.
Gene J. Puskar/AP Photo

Most of the new rules from the USGA and the R&A are just fine, but a couple of them leave a little too much open for interpretation.
Arnie's presence remains strong
Jason Sobel/ESPN.com

Much of what Arnold Palmer stood for remains intact at Bay Hill, the club "The King" called home for decades.
The legend of the 'Scotty'
Christian Petersen/Getty Images

Could one putter be that special? For Tiger Woods, yes. Flatstick guru Scotty Cameron explains the lure behind golf's most player-club iconic relationship.
Customize ESPN