Bubba: Too much negativity
July, 18, 2014
07/18/14
12:27
PM ET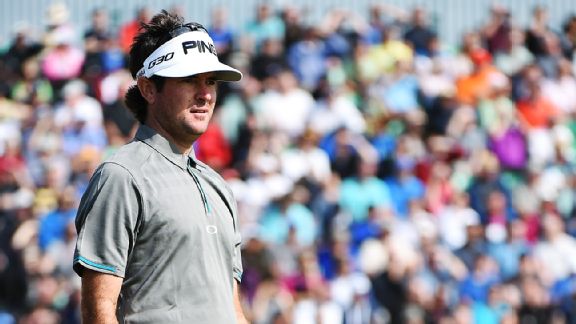 Warren Little/Getty ImagesBubba Watson stood at 4-over through two rounds of the Open Championship.
HOYLAKE, England -- After shooting 72 and finishing outside the projected cut line, Masters champion Bubba Watson asserted that there has "not been one positive thing'' said about him on television or in print.
In a wide-ranging interview session, Watson was asked if, with the proliferation of social media and other high-tech ways to watch sporting events, he would rather attend a golf tournament.
Said Bubba: "Some coverage is not very fun to watch, just saying. I don't minding watching an LPGA event. They're always positive. It would be rare to hear a negative comment. So watching that ... I don't mind watching it. I hate the negative comments.
"I mean, guys are trying their hardest. We always hear, 'Oh, that's terrible,' this and that, this and that. 'I did this when I was 17 years old. Shot 63 before.' So no, that's why I don't watch coverage anymore; there's too much negative stuff going on in the world, not just golf, the whole world. Just can't even watch that stuff.''
He was then asked if he really doesn't follow men's professional golf because the coverage is negative.
"Oh gosh, there's a lot,'' Watson said. "There's not been one positive thing. I'm waiting on that one. Then I'll start reading. Well, I can't read yet, but I'll start.''