1968 Masters: Roberto De Vicenzo's gaffe
March, 28, 2011
03/28/11
8:06
AM ET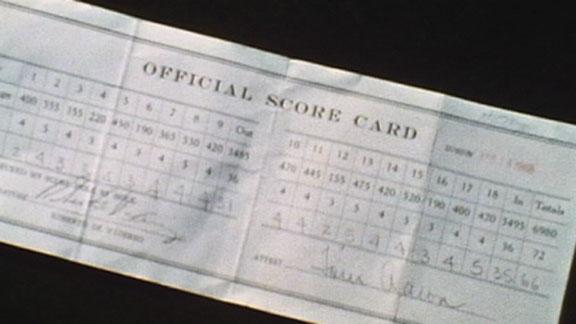 Masters Moments: 1968
The 1960s was a decade defined by memorable quotations.
From John F. Kennedy ("Ask not what your country can do for you; ask what you can do for your country") to Martin Luther King Jr. ("I have a dream") to Neil Armstrong ("That's one small step for man, one giant leap for mankind"), their words reflected a changing culture and evolving society.
In golf, the most famous comment might not have changed the world, but it did leave a lasting impression. Five simple words from would-be 1968 Masters champion Roberto De Vicenzo endure as the ultimate agony from an honest mistake.
"What a stupid I am."
The records show that Bob Goalby was the winner of that year's competition, prevailing by one stroke over De Vicenzo. It's not that such numbers are inaccurate, but the leaderboard hardly tells the entire story.
On the penultimate hole of the tournament, De Vicenzo made a birdie 3, but playing partner Tommy Aaron inexplicably marked him down for a 4. When the round was complete, the pro from Argentina failed to notice the error and signed an incorrect scorecard. Rather than facing Goalby in a playoff, he was forced to keep par on the 17th hole instead of birdie, resulting in that one-stroke margin of victory.
Goalby received the green jacket, De Vicenzo received a lifetime of ignominy.
It might not have been the world's most important quote of the decade, but Roberto's lament remains as one of the most famous in golf's storied history.
For an interactive timeline of classic moments in Masters history, check out Masters.com.
Jason Sobel covers golf for ESPN.com. He can be reached at Jason.Sobel@espn.com.