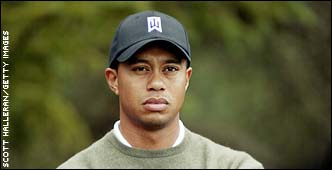 A learning, evolving Tiger can't be kept without a major for long.
It's a new year for Tiger Woods, which means four more opportunities to
creep up on Jack Nicklaus
in the major championship department. He didn't win one in 2003, but that will only serve to
motivate him more in 2004
.
Early-season PGA Tour schedule