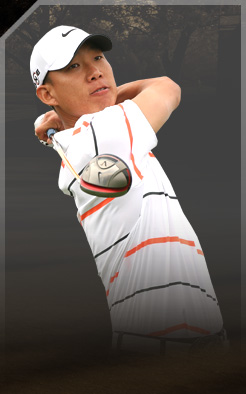 Anthony Kim
COUNTRY OF ORIGIN:
United States
Gets the current nod for the top spot on this list based on experience and results. ... Owns three career PGA Tour victories, the Quail Hollow Championship (then called the Wachovia) and AT&T National in 2008 plus last month's Houston Open. ... Earned his best major championship result at the Masters, where a final-round 65 propelled him to solo third place. ... Last year at Augusta, posted a record-tying 11 birdies in the second round of the tournament.
"I'm comfortable with how I'm playing and comfortable with who I am out there. I found my identity. I'm an aggressive player. There's no reason to be somebody else and fire at the middle of the green every time. I think I'm starting to learn that."
CAREER BEST FINISH:
Win, 2008 Wachovia Championship, 2008 AT&T National, 2010 Shell Houston Open.