Must See
Tiger 'drops the mic' after drive challenge
Tiger Woods gets challenged to a long drive contest and crushes his shot off the tee, and then walks away and "drops the mic."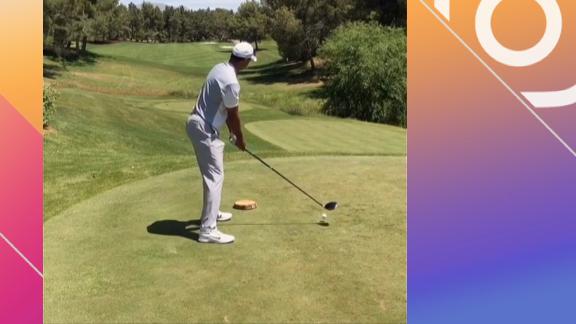 Webb simpson wins the players championship
Simpson emotional with win on Mother's Day
Webb Simpson said his win at The Players Championship was "a little beacon of light" for his mother after Simpson's father died last year.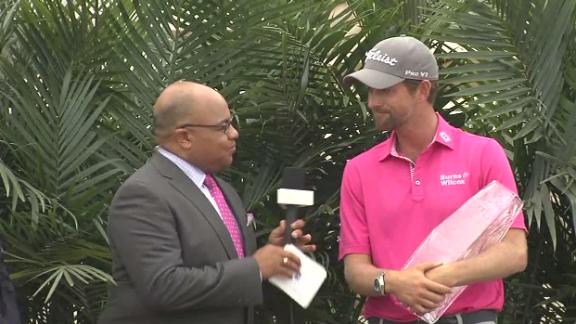 Simpson's caddy: Players title will mean more than U.S. Open
Paul Tesori, Webb Simpson's caddy, describes their win at The Players Championship, and where it stacks up against Simpson's U.S. Open title.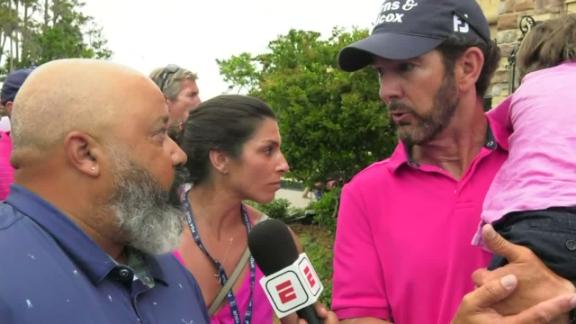 How'd you get so lucky to be the sign bearer in THIS group?! "I don't know!?" She smiled and shrugged.
106 caddies tried, 67 caddies hit it in the water. Austin Kaiser, caddie for Xander Schauffele, hit it to 7'2" and won! He gets cash, a money clip, and the best parking this week.
Tiger draws inspiration from Nepalese golfer Pratima Sherpa
Pratima Sherpa, a teenage golfer from Nepal, realizes her dream of meeting Tiger Woods.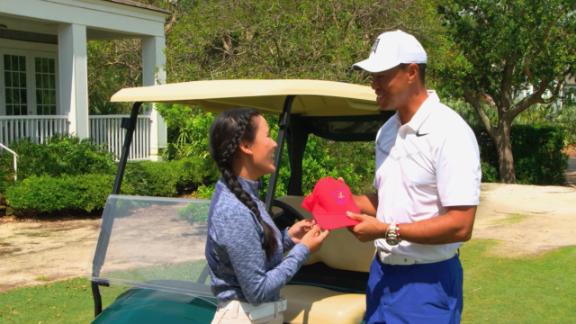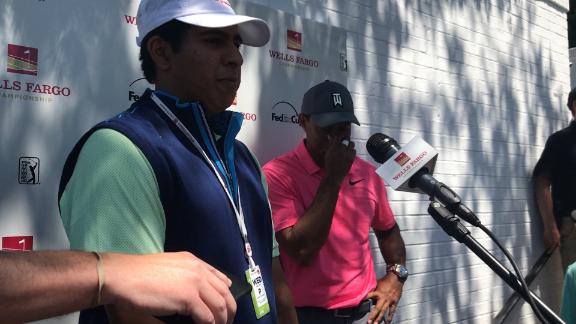 Shahbaz Hashmi, 17, earned the right through the First Tee program to play with his idol Tiger Woods in the Wells Fargo Championship Pro-Am. He says Woods "is the reason" he plays golf. But the thrill of today's round?
Swinney pranks Mullen with exploding golf ball
Clemson coach Dabo Swinney pulls a fast one on Florida coach Dan Mullen with a trick golf ball that explodes into a cloud of dust on Mullen's swing.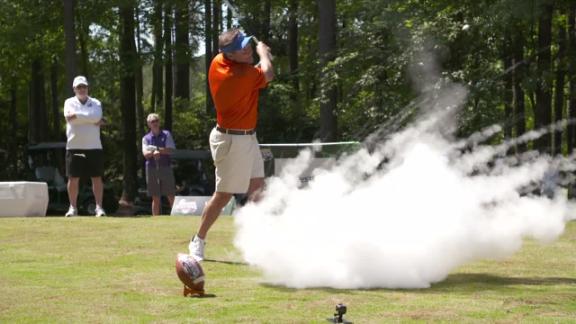 Reed receives green jacket
2017 Masters champion Sergio Garcia places the green jacket on this year's champion, Patrick Reed. Reed thanks his wife, family and fans for their continued support.
Hoffman sinks hole-in-one on 16th hole
Charley Hoffman delivers a memorable hole-in-one on the 16th hole.