--- September 2016 ---

--- August 2016 ---

--- July 2016 ---

--- June 2016 ---

--- May 2016 ---

--- April 2016 ---

--- March 2016 ---

--- February 2016 ---

--- January 2016 ---

--- December 2015 ---

--- November 2015 ---

--- October 2015 ---
TOUR Championship
September 22 - 25, 2016

NBC/TGC
East Lake GC - Atlanta, GA

2016 Champion

Rory McIlroy
Sponsored Headlines
Now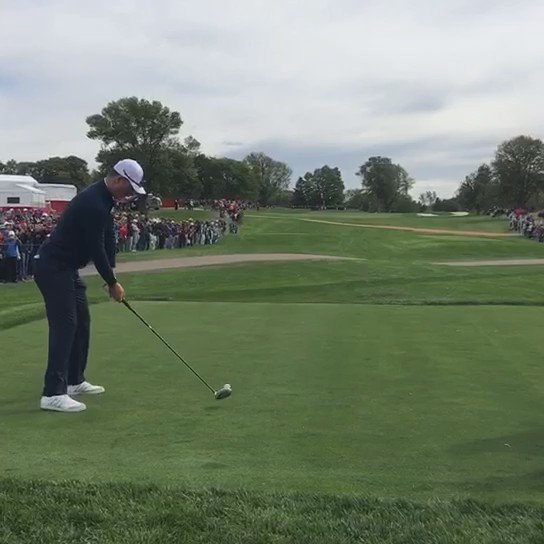 ESPN Golf
@ESPNGolf

A story from @NothefakeSVP tells you all you need to know about Arnold Palmer the person. es.pn/2d1mgXz
Kevin Maguire
Golf

Olympic champion swimmer Michael Phelps jumps back into "competitive" play when he tees it up in this afternoon's celebrity matches at the 41st Ryder Cup. Needless to say, the 28-time Olympic medalist is in great demand for autographs at Hazeltine.
ESPN Golf
@ESPNGolf

Rory McIlroy aims Ryder Cup jab at Davis Love III's 'best ever' claim es.pn/2cIJvWV
Bob Harig
ESPN Senior Writer

Tiger Woods is said to be having a strong impact as a vice captain for the U.S. Ryder Cup team. But apparently he was not aware of protocol. The players gathered Tuesday morning for the official team photo, and Woods took his place on the back row before being alerted he had to leave. Woods thought that meant he had to go to the other side, before learning the harsh truth -- vice captains are not in the photo. Woods took it all in stride as he was chided about it and seen laughing.
Justin Rose
@JustinRose99
Practice day 1️⃣ @rydercup for Team @RyderCupEurope #TeamPicture #Practice #Play #shouldertoshoulder #RyderCup pic.twitter.com/LT32l5ZMXJ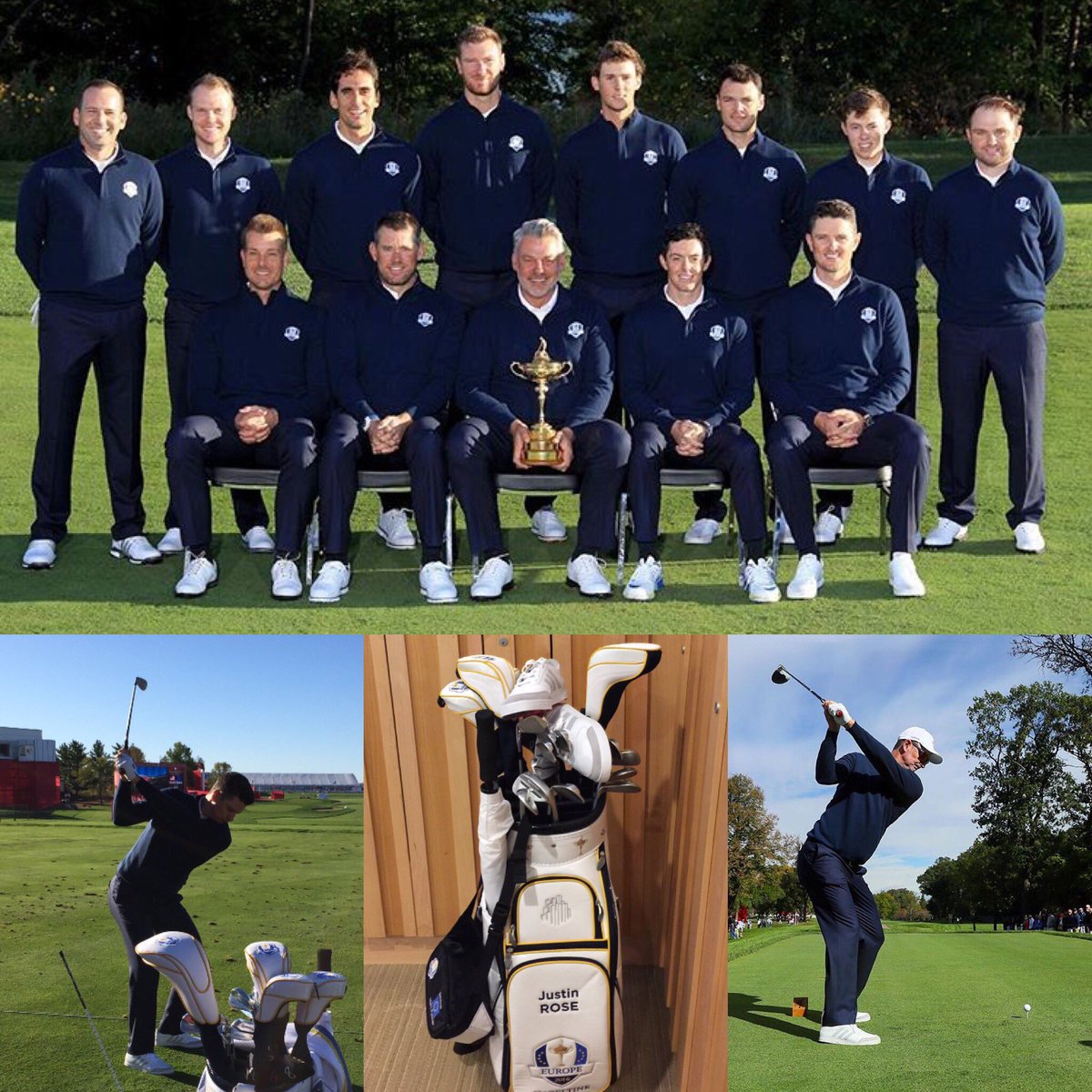 Taylor Twellman
@TaylorTwellman
Apparently Davis Love III favorite word is "um" 1024x in the last 10 minutes. #RyderCup
McIlroy looking to maintain form at Ryder Cup
Rory McIlroy says he is focused on keeping up his good form in order to help Team Europe maintain the Ryder Cup.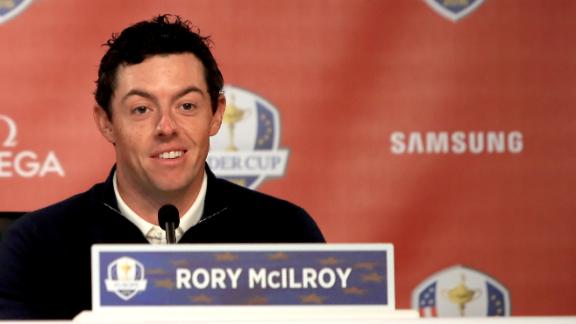 Lexi Thompson
@Lexi
Working on getting my tee shots more consistent while playing, and picking out small targets.… instagram.com/p/BK3k9HkgSNO/
Bob Harig
ESPN Senior Writer

If the United States is indeed going to a POD-like system for its Ryder Cup pairings, today's groupings at Hazeltine should give an indication of what is planned. Fowler, Z. Johnson , Mickelson, Walker D. Johnson, Kuchar, Reed, Spieth Holmes, Koepka, Moore, Snedeker In theory, the U.S. would not match anyone together from outside their respective groups.
ESPN UK
@ESPNUK

Rory McIlroy aims #RyderCup jab at Davis Love III's 'best ever' claim | @BobHarig es.pn/2d7k2VI
Jason Sobel
@JasonSobelESPN
Temps in high-50s with strong winds. Every U.S. player bundled up in jacket -- except Brooks Koepka and Patrick Reed, both in short sleeves.
Bob Harig
@BobHarig
Interesting comments from Colin Montgomerie about Tiger Woods' role as a US vice captain. pic.twitter.com/5Wz7fh7odq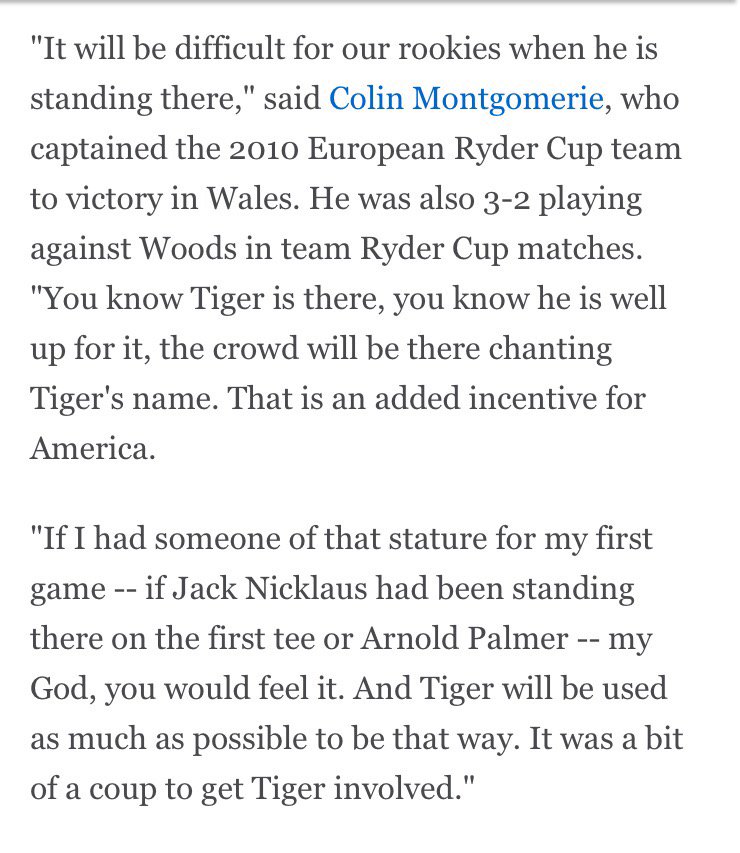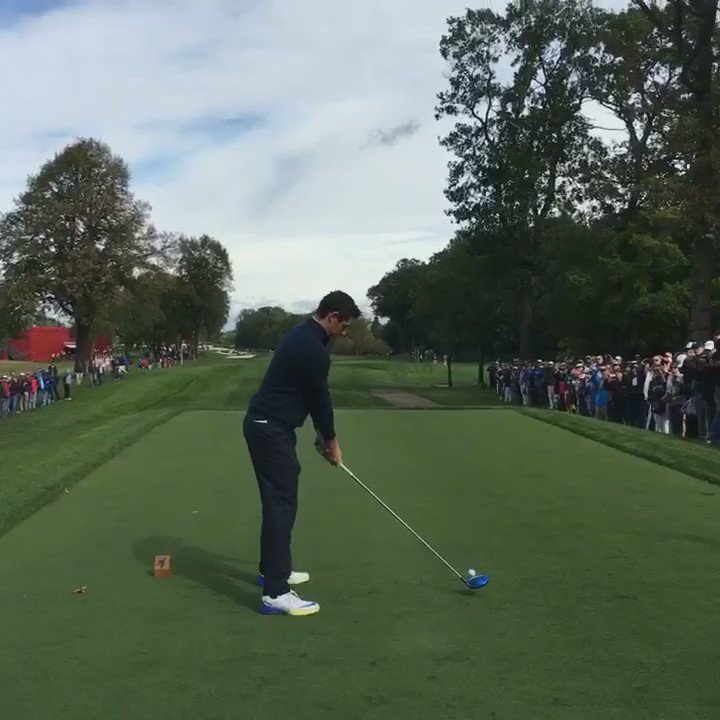 Bob Harig
@BobHarig
Tiger embraces his Ryder Cup role -- a role some had a hard time believing he would take. espn.com/golf/rydercup1…
Lexi Thompson
@Lexi
Doing 45min to an hour of biking a day to get my cardio in has got my quads working! Gota make… instagram.com/p/BK3ZDDMgKdk/
bubba watson
@bubbawatson

1st tee Ryder Cup!!! #GoUSA pic.twitter.com/I8cTrFSDdE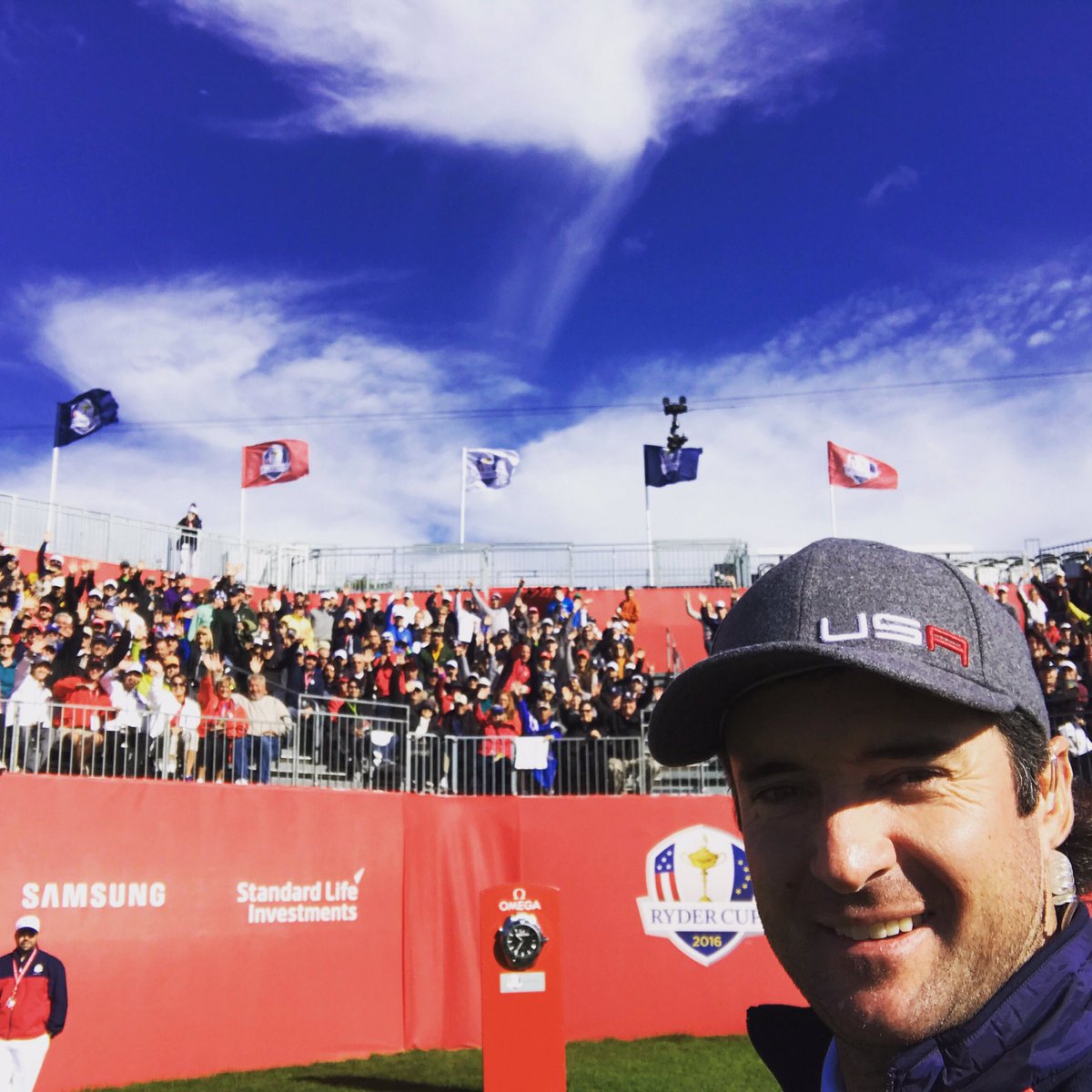 ESPN FC
@ESPNFC
Daley Blind could edge ahead of Luke Shaw under Jose Mourinho at #MUFC @Okwonga: es.pn/2doFgSy pic.twitter.com/rc9PxiyGO4