--- November 2012 ---

--- October 2012 ---

--- September 2012 ---

--- August 2012 ---

--- July 2012 ---

--- June 2012 ---

--- May 2012 ---

--- April 2012 ---

--- March 2012 ---

--- February 2012 ---

--- January 2012 ---
Hyundai Tournament of Champions
Plantation Course at Kapalua - Kapalua, Maui, HI

Defending Champion

Steve Stricker
Sponsored Headlines
Now
Lexi Thompson
@Lexi
Day 1 done here in Thailand! I guess you can say I went after this shot 🙈 #4iron #4under… instagram.com/p/BQ2ss-ngDrc/
ESPN Golf
@ESPNGolf

Ariya Jutanugarn, Amy Yang shoot 66 to take lead at LPGA Thailand es.pn/2maPJ7Q
Jim Witalka
ESPN Producer
Without a swing coach, Adam Scott says he relies more than ever on cellphone video of his swing. Here's his caddy this morning taking a few clips on the range 20 minutes before tee-time.
Justin Rose
@JustinRose99
Having a mate in your corner can make all the difference when fighting a mental health problem. #inyourcorner youtu.be/3l8LpDitZvY
SportsCenter
@SportsCenter
.@notthefakeSVP believes Dustin Johnson's ability & compelling story make the World No. 1 a force on the course. es.pn/2ly6o25
Brandt Snedeker
@BrandtSnedeker
Awesome win tonight for @VandyMBB !!! Love how this team is finding ways to win games.. #AnchorDown
Webb Simpson
@webbsimpson1

GoDeacs!!! What a comeback!!
Dan Rafael
@danrafaelespn
Shannon Briggs & F*** O****** made deal for secondary title fight. My story, which I should ban myself for: espn.com/boxing/story/_… #boxing
Lexi Thompson
@Lexi
Not only is it important to give back to the game as an athlete but to give back to charity! Was… instagram.com/p/BQ1eUNkAcoU/
ESPN Golf
@ESPNGolf

The Open considers paying prize money in U.S. dollars es.pn/2mlQVkC
Justin Rose
@JustinRose99
Great boys trip to Aspen! ⛄️🎿⛷ Happy 8th birthday to this little guy! pic.twitter.com/KcvRa7syWF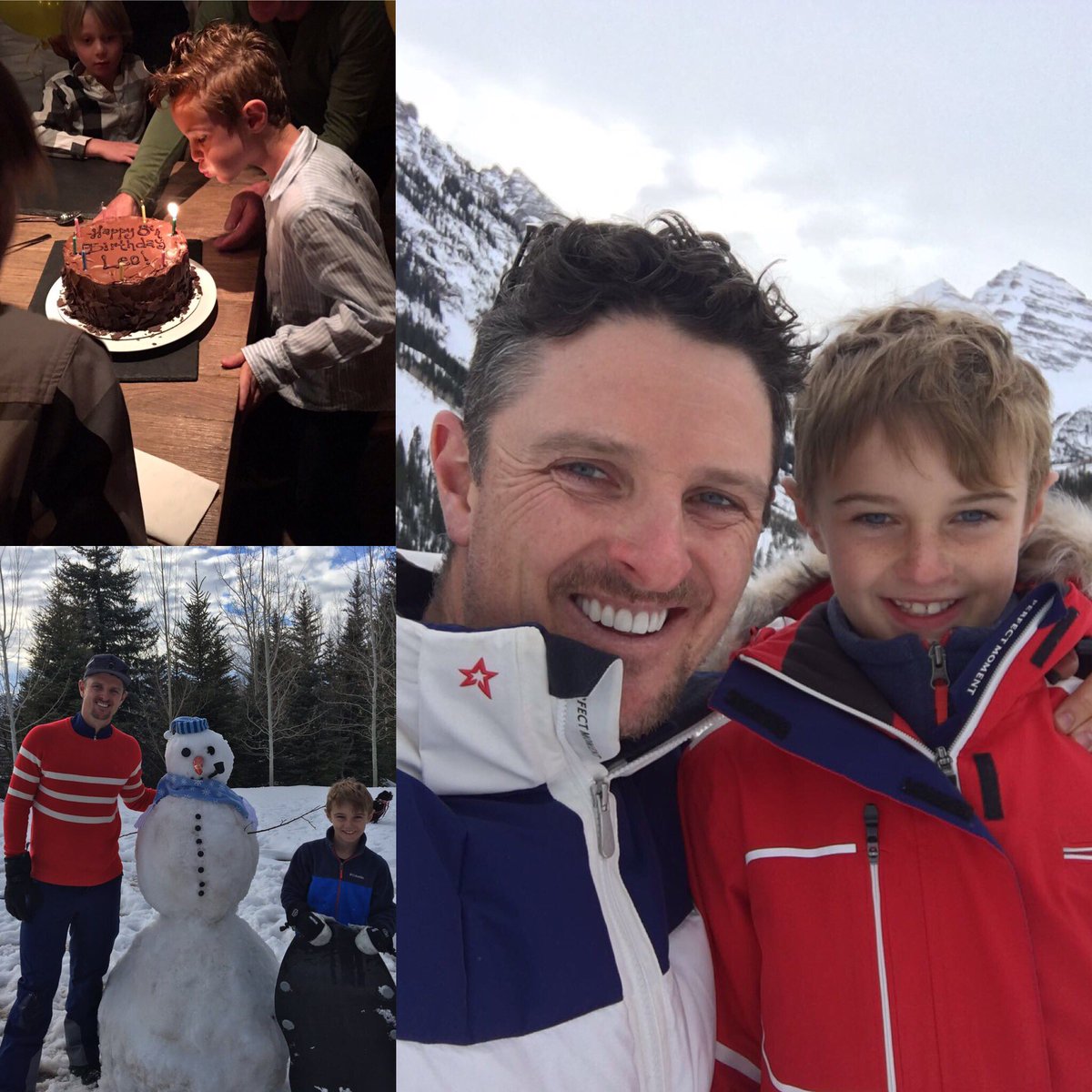 Michael Collins
ESPN Senior Writer
Adam Scott knows what it's like to be #1 in the world. He tells you what the hardest thing for Dustin Johnson will be as he tries to hold that mantle.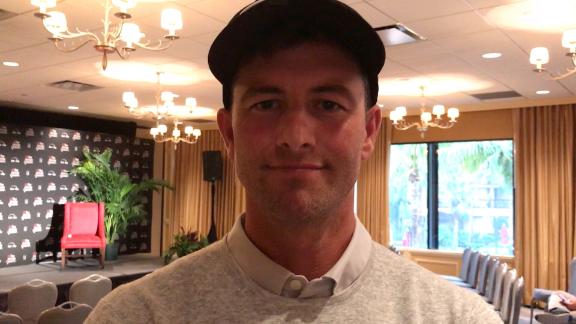 Darren Rovell
ESPN Senior Writer
Visionaries see things before the masses do. What an incredible story told to me last night about IMG sports agency founder Mark McCormack
Michael Collins
ESPN Senior Writer
What's the most challenging part of being a defending champion for Adam Scott this week at the Honda Classic?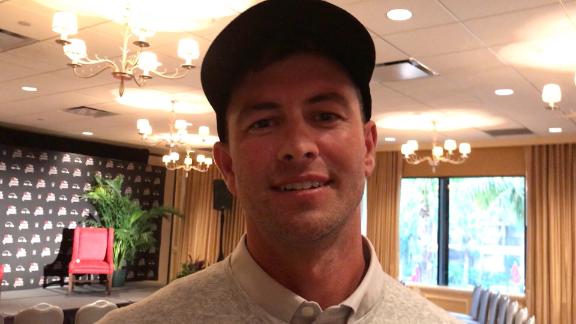 Tiger Woods
@TigerWoods

Thanks to Genesis, Riviera, our TGR Live staff, amazing volunteers and the fans for making @genesisopen such a succ… twitter.com/i/web/status/8…
Michelle Wie
@themichellewie
• too much sauce • instagram.com/p/BQ01uwIDxaE/
Jim Witalka
ESPN Producer
Ian Poulter just said he had a $100 bill signed by Arnold Palmer, which his wife spent, he thinks, on groceries. So somewhere in circulation is $100 autographed by the king
Michael Collins
ESPN Senior Writer
Kudos to the tournament for making things better for the PGA Tour caddies. Two years ago at the Honda Classic, dangerous weather moved thru, the caddies were left unprotected in a rickety tent, and the tournament was unprepared prompting Scott Van Pelt, during his One Big Thing, to refer to the tour's treatment of caddies as "Outside Dogs". This year the caddies have a very nice indoor area next to the players locker rooms. Outside Dogs no more!