--- November 2013 ---

--- October 2013 ---

--- September 2013 ---

--- August 2013 ---

--- July 2013 ---

--- June 2013 ---

--- May 2013 ---

--- April 2013 ---

--- March 2013 ---

--- February 2013 ---

--- January 2013 ---

--- December 2012 ---

--- November 2012 ---
Abu Dhabi HSBC Golf Championship
Abu Dhabi CC

2013 Champion

Jamie Donaldson
Sponsored Headlines
Now
Bob Harig
ESPN Senior Writer
Brooks Koepka shot his seventh straight under par round in a major with a 65 in the first round of The Open. It was his first competitive round since winning the U.S. Open last month at Erin Hills. A U.S. Open-Open double has proved elusive, as Tiger Woods is the last player to do it -- in 2000. That year he won by 15 at Pebble Beach and by 8 at St. Andrews.
Jason Sobel
ESPN Senior Writer
On Wednesday, Rory McIlroy was apprised of his betting odds and said, "It's a good time to back me." Or not. Through nine holes of The Open Championship, he's already 5-over, the result of bogeys on five of his first six holes. Despite missing the cut in three of his previous four starts, the 2014 champion sounded optimistic about this week, but that optimism is quickly fading as quickly as McIlroy on the leaderboard.
Jason Sobel
@JasonSobelESPN
Rory McIlroy is making the turn, just 10 strokes off the lead.
Bob Harig
@BobHarig
As a point of reference only and nothing more: since getting married, Rory has just two rounds in the 60s. (Played only 10 rounds). #TheOpen
Jason Sobel
@JasonSobelESPN
Toby Tree shot 70 today, one stroke better than Alfie Plant and Chris Wood.
Jason Sobel
@JasonSobelESPN
'I didn't know I was a strutter.' Ian Poulter was strutting again on Thursday -- whether he realized it or not. espn.com/golf/theopen17…
Webb Simpson
@webbsimpson1

Always great to have Team @BurnsWilcox here @TheOpen #TheOpen #Birkdale pic.twitter.com/XZt9gTsmHH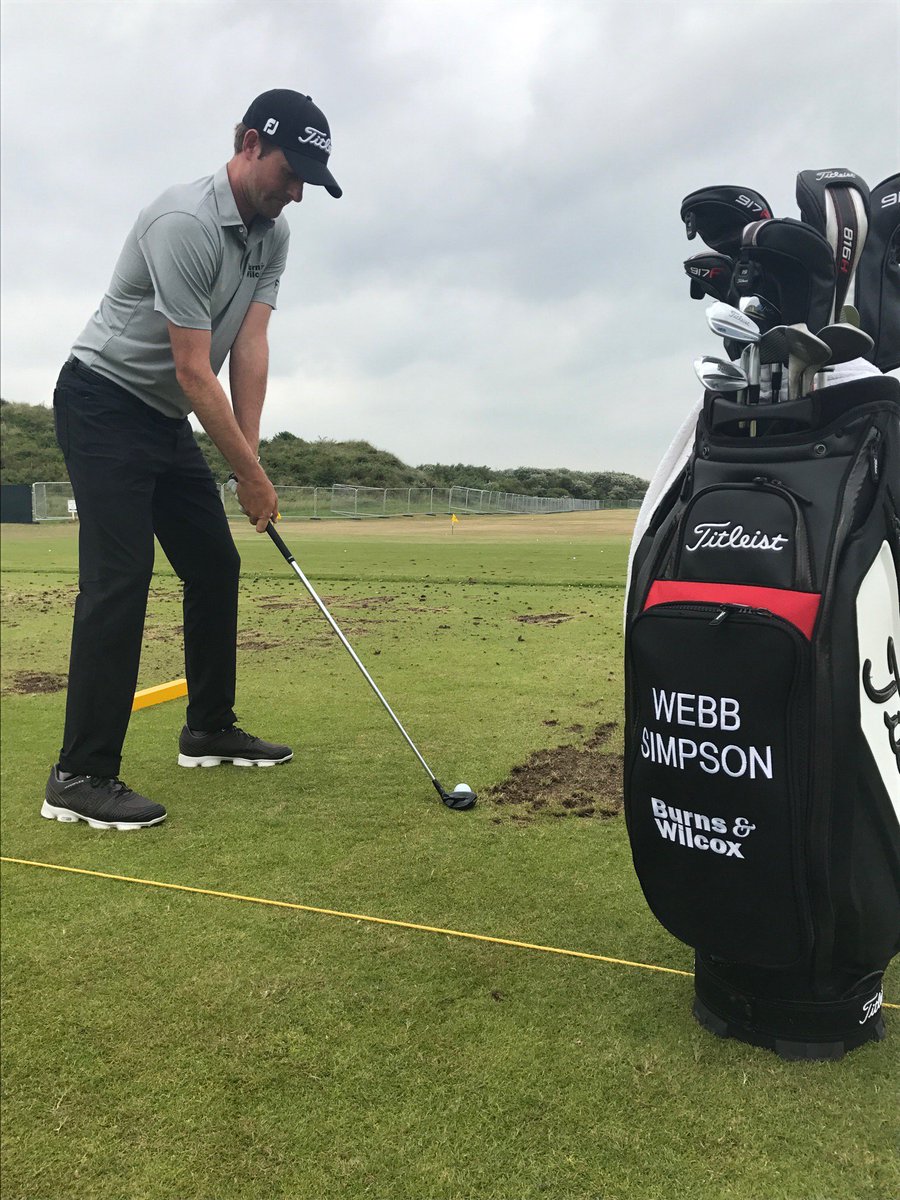 Jason Sobel
@JasonSobelESPN
Rory McIlroy, yesterday: "It's a good time to back me." Currently 5-over. Obvious misquote. Must've meant: "It's a good time to smack me."
ESPN Stats and Information
This was the 4th bogey-free round of Jordan Spieth's major career: 2015 Masters, 2015 PGA Championship, 2016 Masters, 2017 Open.
ESPN Stats and Information
Brooks Koepka would be the first U.S. Open champion to hold a share of the 1st round lead at The Open since Lee Trevino in 1971 - also at Royal Birkdale. Trevino went on to win The Open that year.
Leo Spall
UK Correspondent
Fans hoping to get a second look at Justin Thomas playing in a tie at The Open are set to be disappointed Friday after the 24-year-old said he was going to "save it". The American's attire attracted a lot of attention as he shot a 3-under 67 wearing it through the first round. "I didn't come here to dress well," he said. "I came to play some good golf … This is a golf shirt, so it's not like it's uncomfortable. It was just something I wanted to do this time." Thomas doesn't wear ties often off the course. "I wore one every day to High School," he said.
ESPN Stats and Information
This is the 1st time Rory McIlroy has made 3 bogeys in his 1st 4 holes of a major. He was also +3 after 4 holes in the 2010 PGA at Whistling Straits, but that featured a bogey, 2 pars and a double bogey.
Justin Rose
@JustinRose99
Well the 6th was an adventures hole with @Fooch1993 !! Up and down round today.... (+1) pic.twitter.com/msIHDiCHE7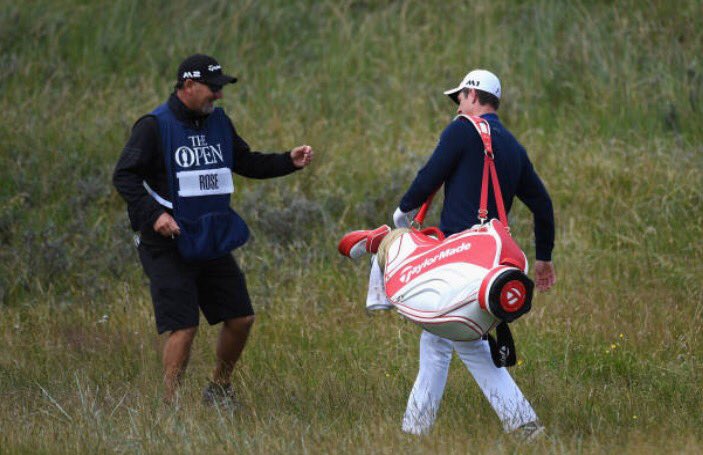 Dale Earnhardt Jr.
@DaleJr
He's worked so hard for this opportunity. A huge thanks to the @nationwide88 fans for supporting Alex. 2018 is goin… twitter.com/i/web/status/8…
Bob Harig
@BobHarig
Kuchar has played the first 9 holes in 29 strokes. Blasphemy! #TheOpen
Michael Collins
ESPN Senior Writer
Nice touch at this year's Open Championship. Behind the green at the 18th hole, a tribute to "The King" Arnold Palmer. Royal Birkdale is the course where Palmer won his first (of two) Open Championship in 1961.
Bob Harig
@BobHarig
Eagle for Koepka at 17 and he's tied with Spieth at -5 #TheOpen
Bob Harig
@BobHarig
Jordan fails to birdie the 18th but still shoots 5-under 65. Leads Poulter, Koepka, Thomas by 2. #TheOpen
Jason Sobel
@JasonSobelESPN
That's an opening-round 5-under 65 for Jordan Spieth, whose past history shows he plays very well with the lead.
Jason Sobel
@JasonSobelESPN
Man, Jordan Spieth looks so dialed in right now.
Leo Spall
UK Correspondent
Stuart Manley may have had trials with Manchester United and played against Michael Owen and Craig Bellamy as a youngster, but the 38-year-old told reporters golf was the right choice after he made his Open Championship debut and was an early first-round clubhouse leader. "I loved golf. I didn't really like football. It just got too pressurized," the Welshman said after posting a 2-under 68 with an eagle and birdie to close. "I just thought post a decent score, give myself tomorrow for making the cut and have a good weekend. I didn't really dream I'd be sitting here."
Bob Harig
@BobHarig
Jordan first player to get to -5. U.S.Open Koepka at -4 thru 15. #TheOpen