--- October 2013 ---

--- September 2013 ---

--- August 2013 ---

--- July 2013 ---

--- June 2013 ---

--- May 2013 ---

--- April 2013 ---

--- March 2013 ---

--- February 2013 ---

--- January 2013 ---
Mitsubishi Electric Championship at Hualalai
Hualalai Resort Golf Club
Sponsored Headlines
Now
Matthew Berry
@MatthewBerryTMR
So #thefantasyshow is brand new today at 5pm on ESPN2. If you are a @DanielDopp fan you do not want to miss the opening of the show
Jason Sobel
@JasonSobelESPN
Matt Every's struggles are well chronicled. Shot 61 today to take lead. "Couldn't let myself quit. There were a lot of low points, though."
Michael Collins
ESPN Senior Writer
How much does Webb Simpson love this golf course and tournament (he won here in 2011)? He named his second child Wyndham! Here's his scorecard from his first nine holes today.
Michael Collins
ESPN Senior Writer
Webb Simpson just shot a 28 (-7) for his first nine holes of the Wyndham Championship at Sedgefield Country Club in Greensboro, NC. It's the final event of the PGA Tour Season before the FedEx Cup Playoffs begin.
Paul Biancardi
@PaulBiancardi
.@bigten tourney dates. Win or lose there is a huge gap before NCAA. Lose right away and committee might forget you. It's FB Bowl like prep.
ESPN UK
@ESPNUK

It's not getting any better for Barcelona. Luis Suarez ruled out for a month. es.pn/2x7bIxZ
Paula Creamer
@ThePCreamer

Look at one of my favorite people in the entire universe!!!!!! @AKick72 YOU ARE A BABE! 😬👌🏻🇺🇸… instagram.com/p/BX5VcZqj4Xv/
Lexi Thompson
@Lexi
Not the young one anymore with @angelyinlol on the team 😜 #goUSA #galadinner instagram.com/p/BX5Tu_0gOiF/
US Open Tennis
@usopen
By The Numbers: How many players have been crowned #USOpen champion in the Open Era? Find Out:… twitter.com/i/web/status/8…
stan verrett
@stanverrett

Jim, he's from New Orleans, played at chalmette high, transfer from WKU. Would be huge for UNO twitter.com/jimderryjr/sta…
Paula Creamer
@ThePCreamer

👰🏼❤️🎩 #hubbywifey #USA #date #yesihaveasocktan @ Des Moines, Iowa instagram.com/p/BX4ZIJojF1r/
Paula Creamer
@ThePCreamer

USA 🇺🇸 #galadinner #allaboutthepurse ❤️👜 @SolheimCupUSA @ Des Moines, Iowa instagram.com/p/BX3-MyfjRek/
Lexi Thompson
@Lexi
Ready for the gala dinner for the @SolheimCupUSA 😊🇺🇸❤ instagram.com/p/BX3vv49DDW5/
Dan Rafael
@danrafaelespn
Nicholas Walters is off Saturday's #CrawfordIndongo card. My story: espn.com/boxing/story/_… #boxing @trboxing @CarlMoretti @ToddDuboef
ESPN UK
@ESPNUK

Celtic have FIVE -- it's a huge performance for a huge occasion! es.pn/2uQhbIq
Jordan Spieth
@JordanSpieth

Great day hosting my 4th @AJGAGolf @UnderArmour Championship, good luck to all the players this week! pic.twitter.com/eayWYgAF2A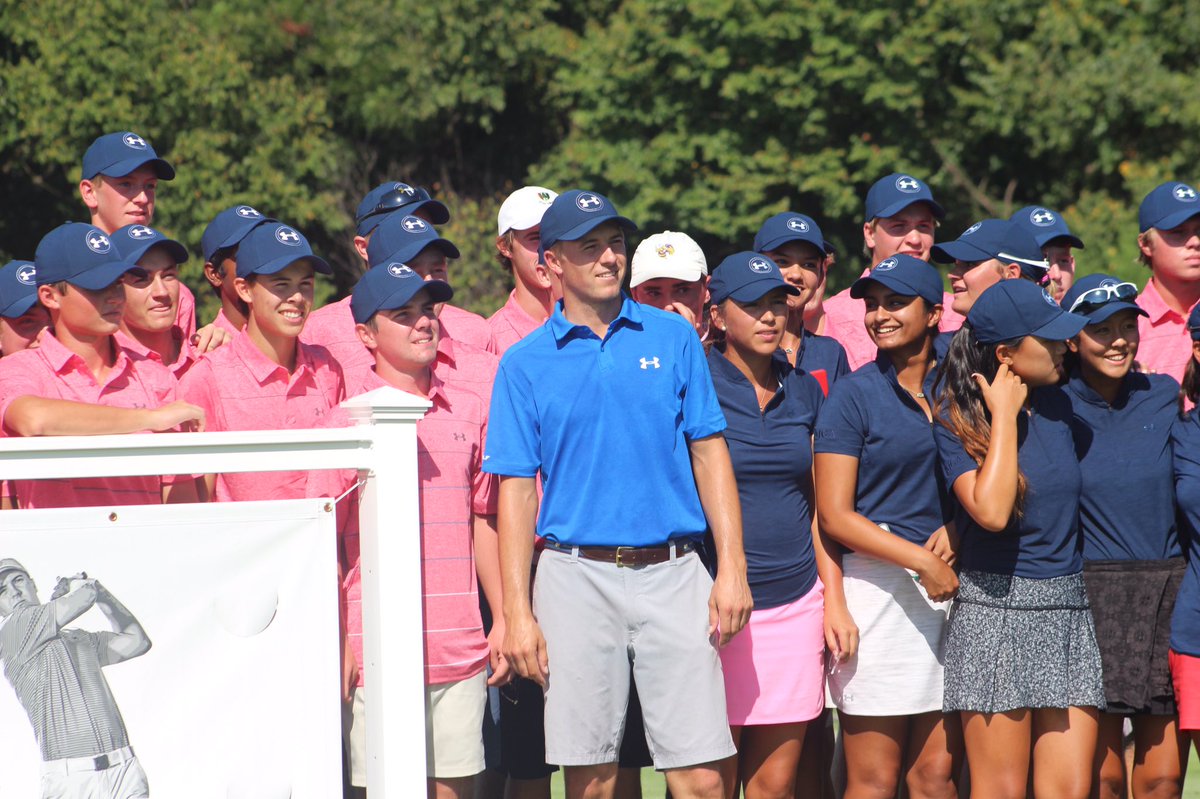 Stewart Cink
@stewartcink

I placed my vote for volunteer Robert Dow, from next week's @TheNTGolf, and encourage you to as well! tourchallenge.com @PGATOUR