--- October 2013 ---

--- September 2013 ---

--- August 2013 ---

--- July 2013 ---

--- June 2013 ---

--- May 2013 ---

--- April 2013 ---

--- March 2013 ---

--- February 2013 ---

--- January 2013 ---
Shaw Charity Classic
August 30 - September 1, 2013
Canyon Meadows Golf & Country Club

2013 Champion

Rocco Mediate
Sponsored Headlines
Now
Kevin Van Valkenburg
@KVanValkenburg
Currently watching Tiger curb stomp Aaron Baddeley in the 2011 Prez Cup & feeling like the "Golf's Greatest Rounds" tag is a bit generous.
Michael Collins
ESPN Senior Writer
If Brooks Koepka misses his tee time on Thursday at least we know why! Dude won the Powerball and did a Keyser Söze!!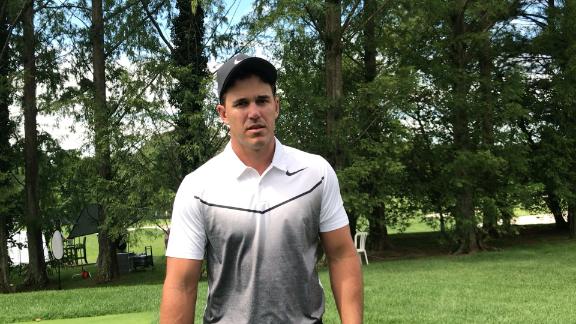 Michael Collins
ESPN Senior Writer
A check for over $446 million dollars and all you're gonna buy is a new pickup truck?! That's what Rory Sabbatini says. AND he's gonna hook me up too!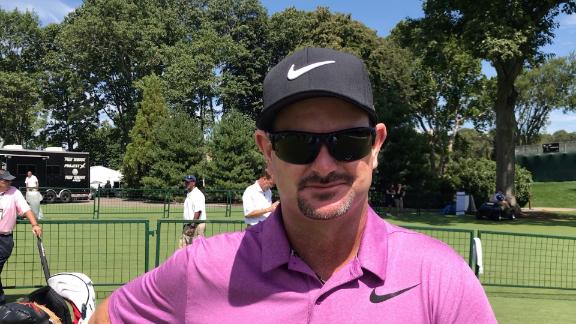 Seattle Storm
@seattlestorm
HALFTIME | Seattle shoots a blistering 63.6 percent in the opening 20 minutes and leads Atlanta at the break, 48-43… twitter.com/i/web/status/9…
Bob Harig
@BobHarig
How Payne brought Augusta National out of the past espn.com/golf/pgachampi…
Dan Shulman
@DShulman_ESPN
Want to wish the @ThornhillReds99 best of luck at the OBA's this weekend. Go get 'em boys!!
ESPN
@espn
49ers' Katie Sowers becomes the NFL's first openly gay coach and 2nd full-time female assistant coach in NFL history.es.pn/2wzq51u
Brock Huard
@BrockESPN
Thanks Matt, really kind to say. Been as fulfilling as anything I've done in media & a huge thanks to… twitter.com/i/web/status/9…
ESPN UK
@ESPNUK

AB de Villiers has stepped down as South Africa's ODI captain, but made himself available for all formats. More:… twitter.com/i/web/status/9…
Lexi Thompson
@Lexi
It's not about how bad you want it, it's about how hard you're willing to work for it 💪🏼… instagram.com/p/BYJXaFFAh65/
Jason Sobel
@JasonSobelESPN
Rory McIlroy on how many different putters he's tried this year: "1, 2, 3, 4... 9. It went from 4 to 9 pretty quickly. About one a month."
Kevin Maguire
Golf
Patrick Reed, speaking to the media prior to the Northern Trust, the FedEx Cup playoffs opener, joked about not touching the trophy saying, "The guy two rows behind you can touch it." That would be defending FedEx Cup champion Rory McIlroy. No one has ever repeated as champion since the playoffs started in 2007.
Michael Collins
ESPN Senior Writer
PGA Tour pro William McGirt told what he's gonna do if he wins the $700 million dollar Powerball drawing tonight. We might wanna get a tracking device on him now, just in case!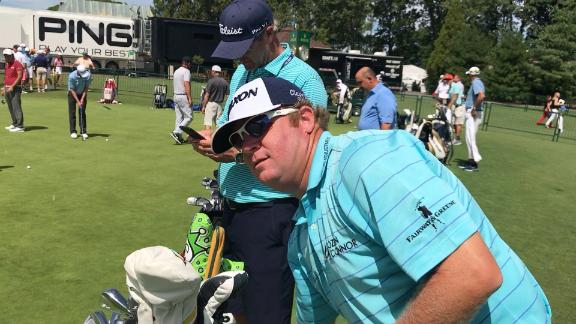 McIlroy puts injury-hit year behind him
Rory McIlroy says staying injury-free will be the key to a successful defence of his FedEx Cup championship title.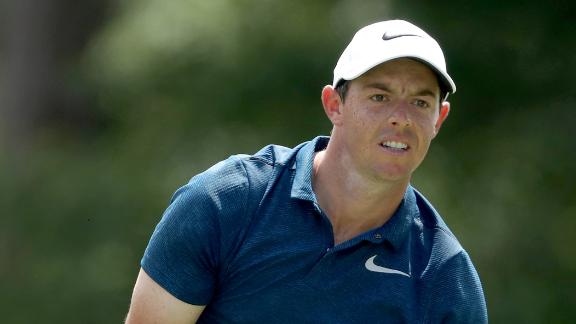 SportsCenter
@SportsCenter
Billy Payne, who has been Augusta National and Masters Tournament chairman since 2006, has retired. es.pn/2wFdPfn
Jason Sobel
@JasonSobelESPN
Here it is: The statement today from Augusta National, announcing Billy Payne's retirement. pic.twitter.com/3ctoIik8yp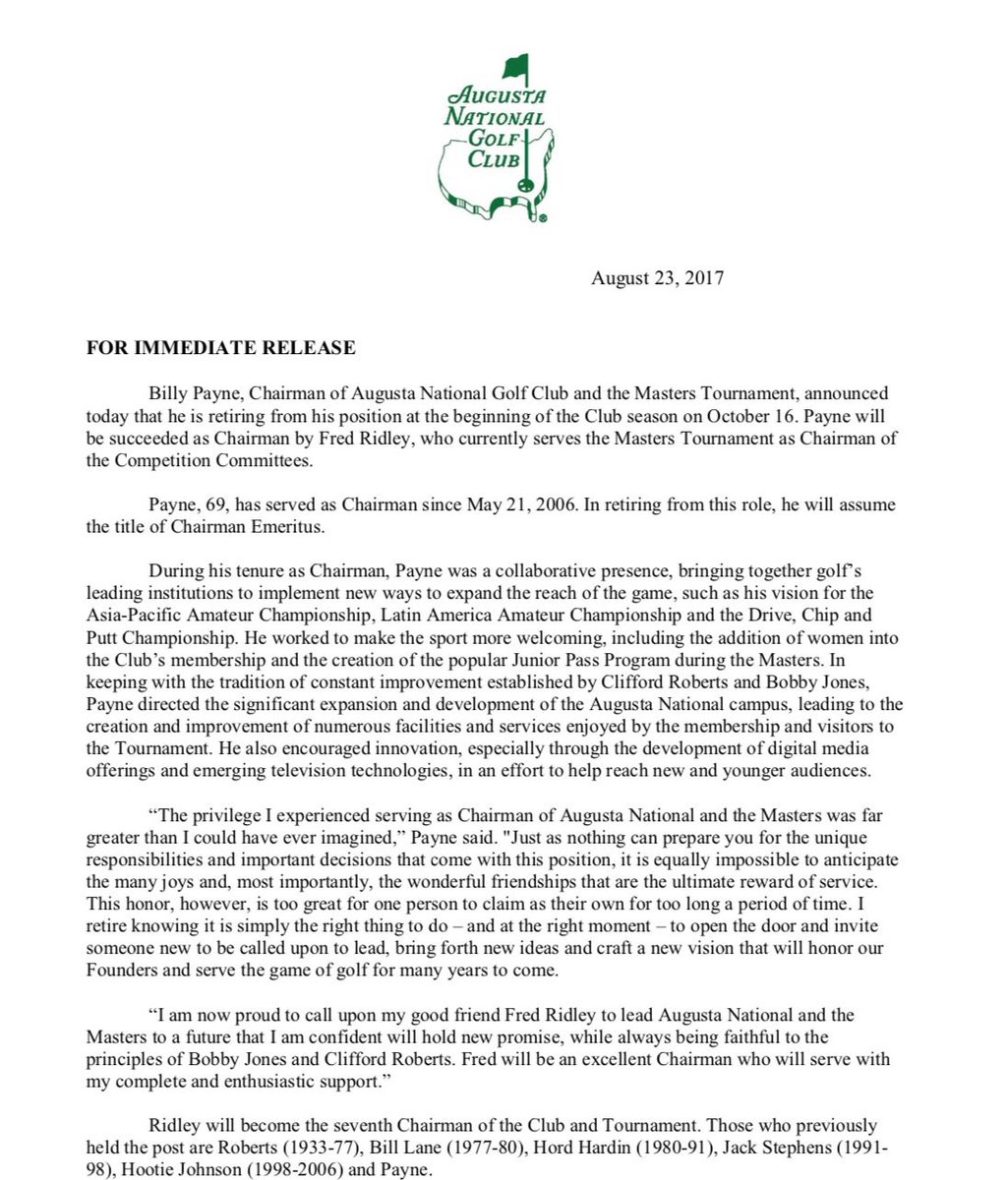 US Open Tennis
@usopen
.@AnettKontaveit's stock is on the rise. Find out what dream came true for the young player:… twitter.com/i/web/status/9…
Bob Harig
@BobHarig
Payne retires as Augusta National chairman espn.com/golf/story/_/i…
The Undefeated
@TheUndefeated
So, yesterday was a huge news day. Let's recap the madness: undf.td/2xawQnN
espnW
@espnW
From Tom Brady's Super Bowl LI jersey to Wilt Chamberlain's estate, she has her appraising skills down to a science. es.pn/2vf6vTX