--- November 2013 ---

--- October 2013 ---

--- September 2013 ---

--- August 2013 ---

--- July 2013 ---

--- June 2013 ---

--- May 2013 ---

--- April 2013 ---

--- March 2013 ---

--- February 2013 ---
Kraft Nabisco Championship
Mission Hills Country Club
Final
POS

PLAYER

TO PAR

THRU

TEE TIME

1
Inbee Park
-15
F
-
2
So Yeon Ryu
-11
F
-
3
Caroline Hedwall
-9
F
-
3
Suzann Pettersen
-9
F
-
5
Haeji Kang
-6
F
-
5
Karrie Webb
-6
F
-
7
Giulia Sergas
-5
F
-
7
Catriona Matthew
-5
F
-
7
Jodi Ewart Shadoff
-5
F
-
7
Anna Nordqvist
-5
F
-
7
Hee Young Park
-5
F
-
7
Jiyai Shin
-5
F
-
13
Jennifer Johnson
-4
F
-
13
Caroline Masson
-4
F
-
13
Moriya Jutanugarn
-4
F
-
13
Hee Kyung Seo
-4
F
-
13
Paula Creamer
-4
F
-
13
Pornanong Phatlum
-4
F
-
19
Se Ri Pak
-3
F
-
19
Jane Park
-3
F
-
19
Ayako Uehara
-3
F
-
19
Cristie Kerr
-3
F
-
19
Karine Icher
-3
F
-
19
Angela Stanford
-3
F
-
25
Shanshan Feng
-2
F
-
25
Lydia Ko
-2
F
-
25
Alison Walshe
-2
F
-
25
Jacqui Concolino
-2
F
-
25
Beatriz Recari
-2
F
-
25
Jessica Korda
-2
F
-
25
Lizette Salas
-2
F
-
32
Jee Young Lee
-1
F
-
32
Natalie Gulbis
-1
F
-
32
Mariajo Uribe
-1
F
-
32
Mina Harigae
-1
F
-
32
Chella Choi
-1
F
-
32
Na Yeon Choi
-1
F
-
32
Amy Yang
-1
F
-
32
Stacy Lewis
-1
F
-
32
Sarah Jane Smith
-1
F
-
41
Julieta Granada
E
F
-
41
Christel Boeljon
E
F
-
41
Gerina Piller
E
F
-
41
Momoko Ueda
E
F
-
41
Michelle Wie
E
F
-
41
Belen Mozo
E
F
-
47
Stephanie Meadow
+1
F
-
48
Ashlan Ramsey
+2
F
-
48
Lexi Thompson
+2
F
-
48
Eun-Hee Ji
+2
F
-
48
Yani Tseng
+2
F
-
52
Ha-Neul Kim
+4
F
-
52
Morgan Pressel
+4
F
-
52
Karin Sjodin
+4
F
-
55
In-Kyung Kim
+5
F
-
55
Angel Yin
+5
F
-
55
Pernilla Lindberg
+5
F
-
55
Vicky Hurst
+5
F
-
55
Karen Stupples
+5
F
-
55
Jenny Shin
+5
F
-
55
Ai Miyazato
+5
F
-
62
Hee-Won Han
+6
F
-
63
Mika Miyazato
+7
F
-
63
Paige Mackenzie
+7
F
-
63
Sophie Gustafson
+7
F
-
66
Mo Martin
+8
F
-
66
Carlota Ciganda
+8
F
-
68
Cindy LaCrosse
+9
F
-
69
Candie Kung
+10
F
-
69
Maria Hjorth
+10
F
-
69
Meena Lee
+10
F
-
72
Camilla Hedberg
+13
F
-
73
Lindsey Wright
+16
F
-
Sponsored Headlines
Now
Bob Harig
ESPN Senior Writer
This is the second year that the nines have been reversed at East Lake, meaning instead of finishing on a tough par-3, the 18th is now a par-5, which played 586 yards on Thusday. Daniel Berger was the only player to make eagle during the opening round, hitting a 350-yard tee shot and knocking his approach to 13 feet. Berger is two shots behind leader Kyle Stanely.
Jason Sobel
ESPN Senior Writer
It's no secret that Jordan Spieth and Justin Thomas are good friends, a relationship dating back more than a decade. They also enjoy competing alongside each other, which is good, because it's been happening an awful lot lately. With early-round tee times for FedEx Cup playoff events based on the points list, they've played together seven times in the past four weeks. On Thursday at the Tour Championship, each one posted a 3-under 67 playing in the day's final twosome. Unlike other events, this one re-pairs after the opening round, but due to their identical scores, the result won't change: Spieth and Thomas will play an eighth round together during these playoffs on Friday, teeing it up at 1:30 p.m. ET.
Jason Sobel
ESPN Senior Writer
Kyle Stanley has endured some narrow misses in trying to qualify for the Tour Championship, including being 31st on the points list five years ago, but his maiden voyage to East Lake has been worth the wait so far. Stanley opened with a 6-under 64 to grab a two-stroke lead, though one he couldn't quite explain after the round. "It's been a goal to be here," he said. "Once we accomplished that, it's not like all the stress goes away or anything. You still want to come here and play really well. I guess it kind of frees you up a little bit, being a small field and you can come in here and play pretty aggressively."
Michael Collins
ESPN Senior Writer
There were only 3 bogey free rounds at the Tour Championship Thursday. Dustin Johnson (-2), Gary Woodland (-3), and Brooks Koepka (-4). Koepka's bogey free round was made more interesting considering he hit a tee shot that got stuck in a tree! The reigning U.S. Open champ also explained why he's playing so well here this week.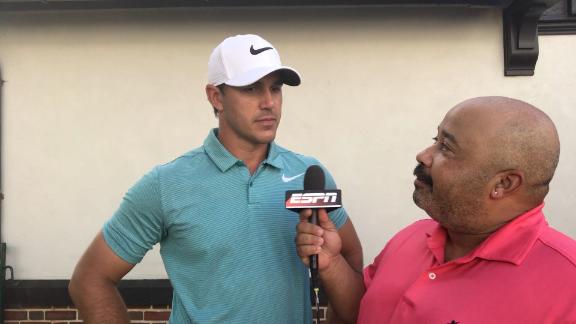 Bob Harig
ESPN Senior Writer
The projections will undoubtedly change, but after the first round of the Tour Championship, Jordan Spieth would be the FedEx Cup champion if it ended today. His opening 67 and tie for sixth kept him atop the standings. Tournament leader Kyle Stanley vaulted into second, with Justin Thomas, Dustin Johnson and Jon Rahm following. At the very least, Stanley would need to win the Tour Championship and have Spieth finish no better than tied for 18th to win the FedEx.
Bob Harig
ESPN Senior Writer
After a strong summer that saw him finish tied for second at the U.S. Open, win the WGC-Bridgestone and tie for fifth at the PGA, Hideki Matsuyama is in a rut. The Japaenese star has struggled in the playoffs, with a best finish a tie for 23rd and a missed cut. On Thursday, he opened the Tour Championship with a 5-over 75 and is 29th in the 30-player field.
Michael Collins
ESPN Senior Writer
First time at the Tour Championship yet Tony Finau still has a little trouble focusing because of all the perks coming next year.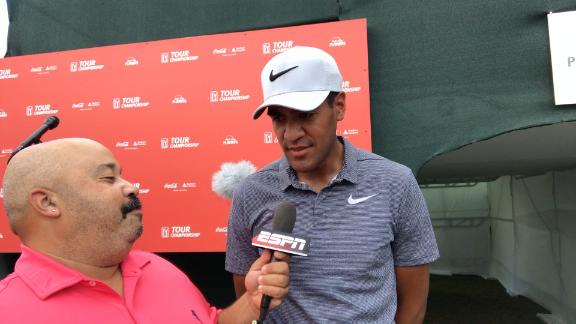 Jason Sobel
ESPN Senior Writer
Russell Henley is a diehard Atlanta Braves fan and Wednesday night he was at SunTrust Park, decked out in team gear, leading the fans in an official version of the Tomahawk Chop. Apparently that sparked a rally for him, too. Henley opened his Tour Championship campaign with three bogeys in his first seven holes, but six birdies in his last 11 to post a 3-under 67 that vaulted him near the top of the early leaderboard.
ESPN UK
@ESPNUK

ESPN Exclusive 🎥 Mane warns doubters that it's too early to rule Liverpool out of the title race. Read the Q&A:… twitter.com/i/web/status/9…
Michelle Wie
@themichellewie
When you're already prepping for the new season of GOT by rewatching the entire show from the… instagram.com/p/BZTsMHTDUWO/
Lexi Thompson
@Lexi
My body just doesn't know what color it wants to be 😜 #rockthetanlines instagram.com/p/BZTpF_iALXU/
Craig Custance
@CraigCustance

Huge thanks to @CRoumeliotis for the kind Amazon review, goes a long way in helping get the word out.… twitter.com/i/web/status/9…
Lexi Thompson
@Lexi
A dram doesn't become reality by magic, it takes sweat, determination and hard work 👊🏽… instagram.com/p/BZTY6NEAihN/
Mack Brown
@ESPN_CoachMack
"Good talent with BAD attitude equals BAD talent." Bill Walsh pic.twitter.com/e2tQEki9ro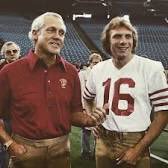 Jay Bilas
@JayBilas

Throwback Thursday! The Bilastrator and Carson HS star Eldridge Hudson in 1981. The Bilastrator's mop was equally a… twitter.com/i/web/status/9…
Paula Creamer
@ThePCreamer

Love being back in New Zealand!!!! ❤️❤️ #nzmustdo @ Arrowtown instagram.com/p/BZStXmzDiOR/
Corey Pronman
@coreypronman
Today's post on preseason notes (plus euro league for guys like Pettersson). Will do few of these since outdated now theathletic.com/106615/2017/09…
FiveThirtyEight
@FiveThirtyEight
Kelli Ward has received endorsements from Sean Hannity and Laura Ingraham (plus that encouraging tweet from Trump). 53eig.ht/2xkDU3h
bubba watson
@bubbawatson

Coaching staff is amazing!! #TeeBallLegends #OrangeWhistleProblems pic.twitter.com/OE4xHAn9be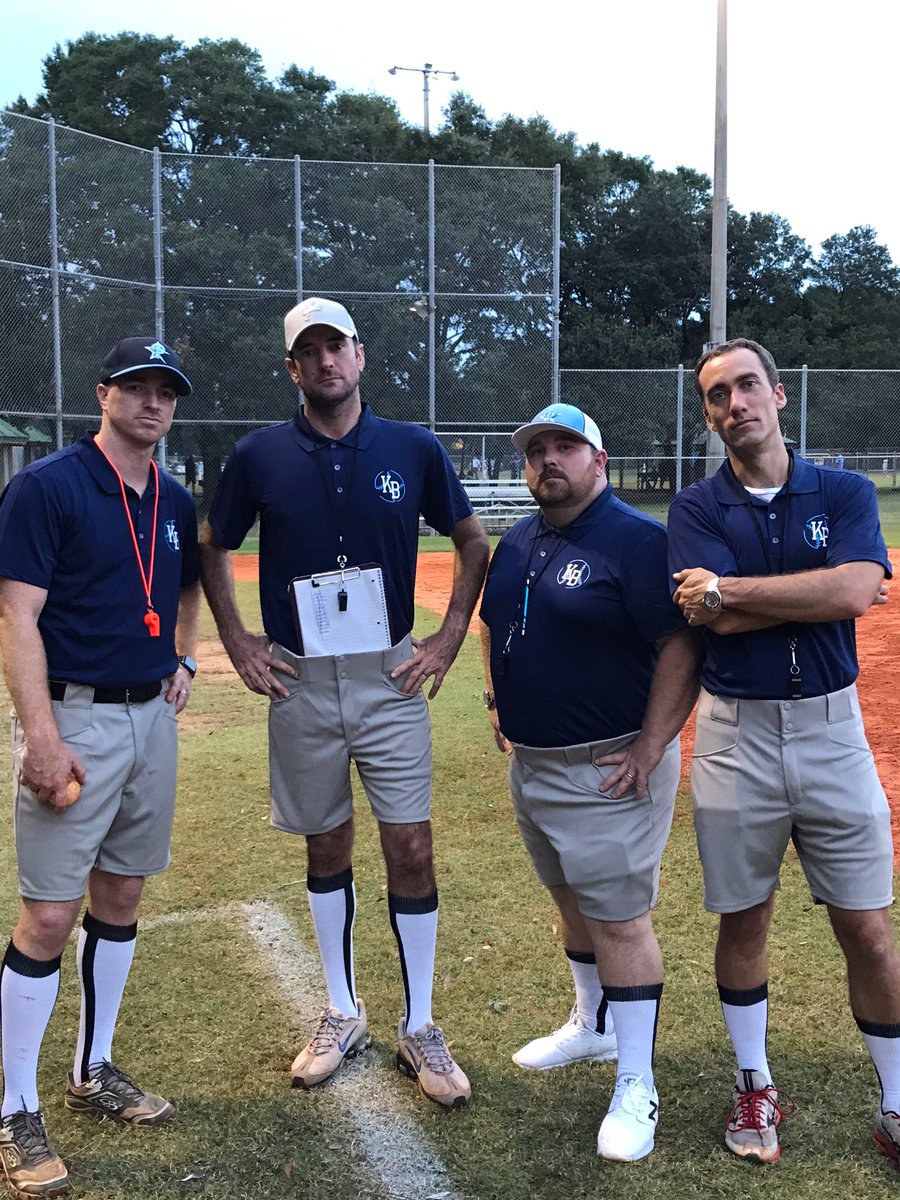 bubba watson
@bubbawatson

Coach looks good!! #TeeBallProblems pic.twitter.com/KzSN6IYivw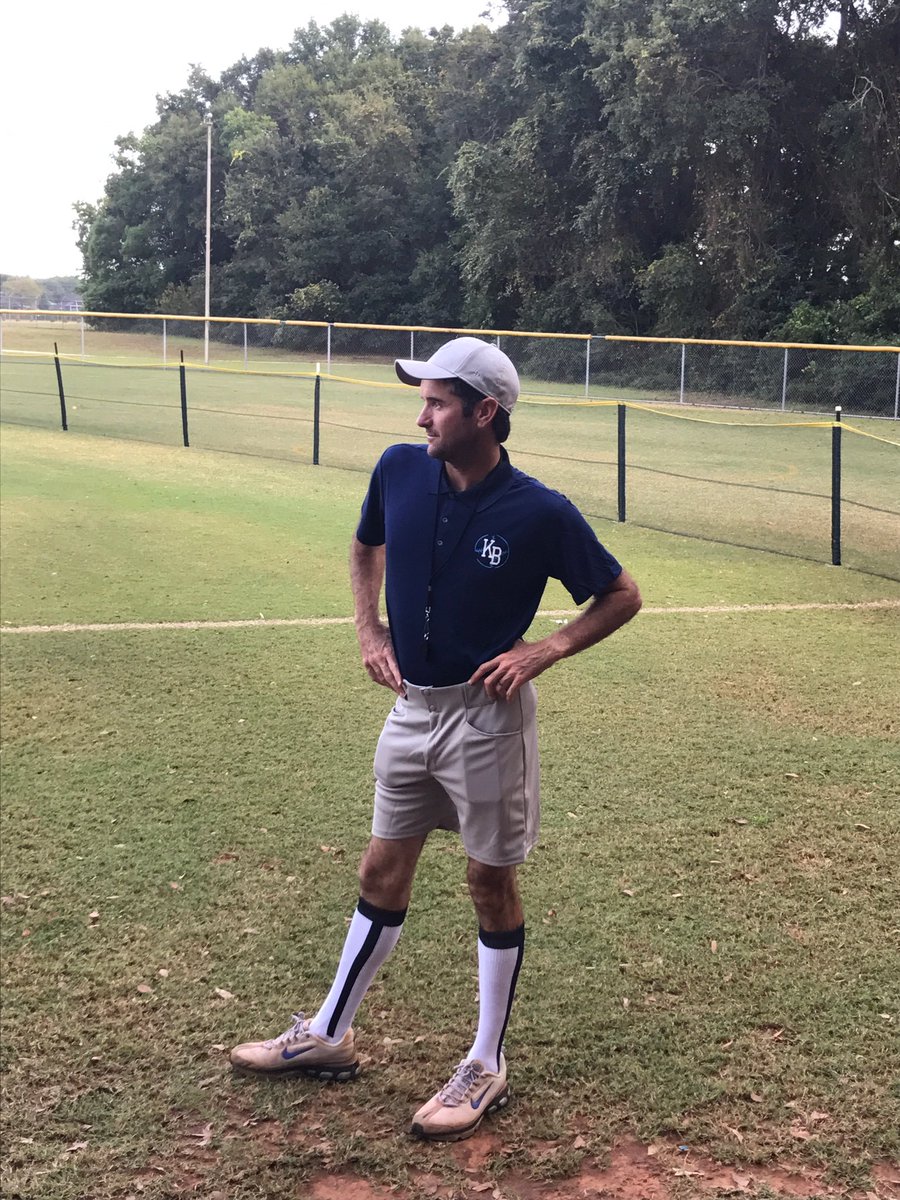 Michael Collins
ESPN Senior Writer
PGA Tour pros Russell Henley and Jhonattan "Johnny" Vegas get the crowd at Sun Trust Stadium jacked up doing "The Chop" for the Atlanta Braves in there game vs. the Washington Nationals. Both players are in Atlanta for the PGA Tour's Tour Championship being played at East Lake Golf Club.
Jason Sobel
@JasonSobelESPN
Russell Henley and Jhonattan Vegas leading The Chop at SunTrust Park tonight. pic.twitter.com/0M9MMItl5i