--- September 2014 ---

--- August 2014 ---

--- July 2014 ---

--- June 2014 ---

--- May 2014 ---

--- April 2014 ---

--- March 2014 ---

--- February 2014 ---

--- January 2014 ---

--- December 2013 ---

--- November 2013 ---

--- October 2013 ---
The Honda Classic
February 27 - March 2, 2014

NBC/TGC
PGA National Champion Course - Palm Beach Gardens, FL

Defending Champion

Russell Henley
Sponsored Headlines
Now
WNBA
@WNBA
Highlights for DAYS 📽️ @kaymac_2123 dropped a huge 27 PTS to help the @LVAces edge the Mercury in tonight's #WNBA… twitter.com/i/web/status/1…
WNBA
@WNBA
Have a NIGHT @Da20one! 📽️💦👀 She drained a career-high 7 three-pointers in the @AtlantaDream's win! #WatchMeWork pic.twitter.com/9E7vcf5JKP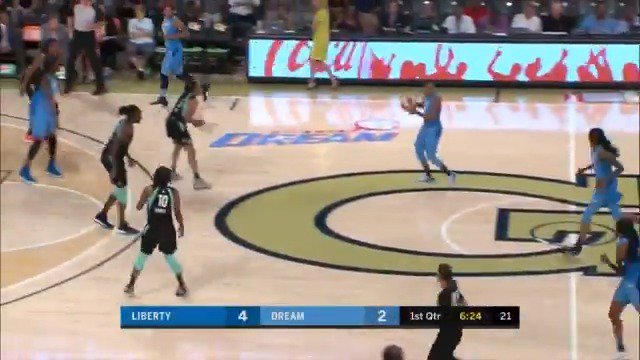 Tiger Woods
@TigerWoods

Statistics on Tiger Woods' first round at The Open Championship courtesy of @EliasSports. – TGR pic.twitter.com/T3kHgG8ycR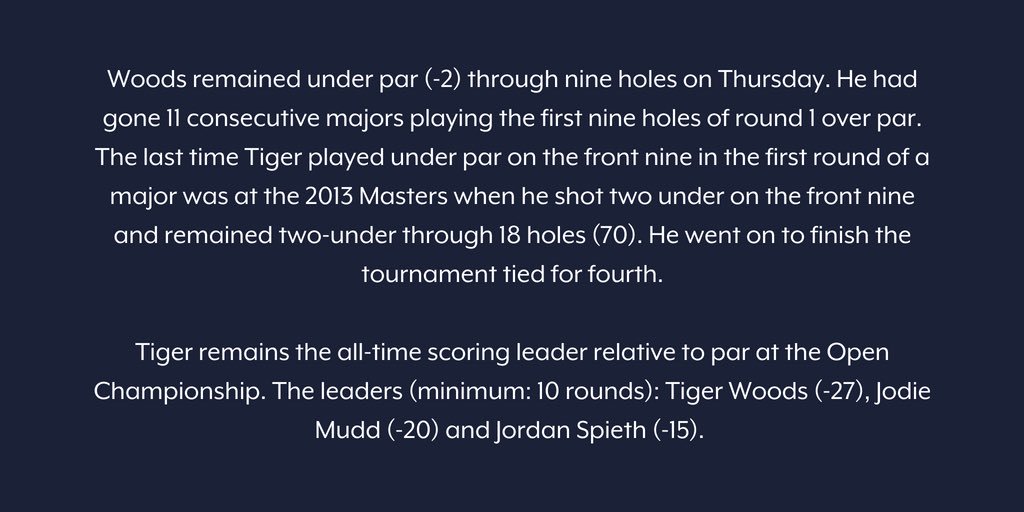 Tiger Woods
@TigerWoods

"I thought I played a very solid round," said Woods, who will tee off tomorrow morning at 10:20 a.m. local time, 5:… twitter.com/i/web/status/1…
Ian O'Connor
@Ian_OConnor
The magic of playing golf with Tiger Woods, through the eyes of the Scotsman who grew up idolizing him. espn.com/golf/story/_/i…
Phoenix Mercury
@PhoenixMercury
It's not to late! Enter to win a Mercury Staycation, presented by @TS_Resort! ➡️ Two courtside seats on 8.17 ➡️ O… twitter.com/i/web/status/1…
Bob Harig
@BobHarig
Neck tape the biggest excitement surrounding #Tiger, who begins #TheOpen with 71 -- best opening-round in major goi… twitter.com/i/web/status/1…
Justin Rose
@JustinRose99
Birdie at the last made dinner taste better!!! #TheOpen (+1) pic.twitter.com/gn8YYKYdFV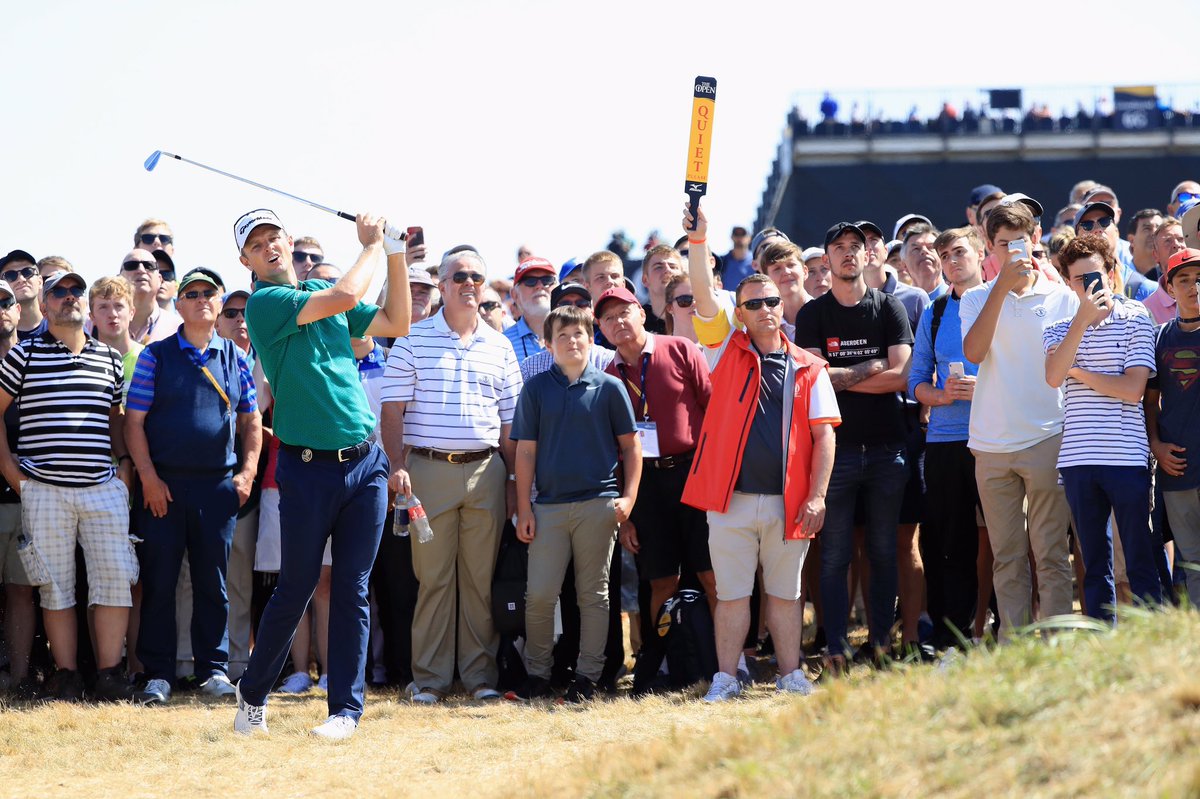 McIlroy content after steady first day
Rory McIlroy was pleased with round after he shot a 69 to leave himself three off the lead.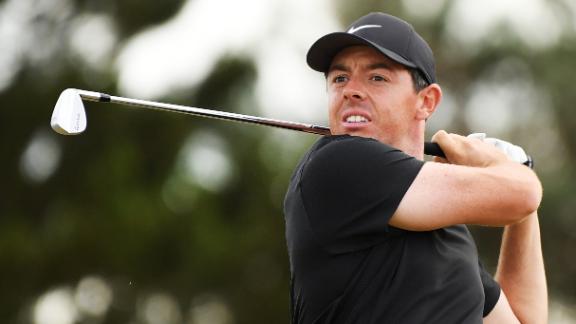 Nick Pietruszkiewicz
ESPN.com
You can look at Tiger Woods' even-par 71 one of two ways -- he missed chances and could have easily shot 4 under or he survived down the stretch when his swing got a little loose.
Michael Collins
ESPN Senior Writer
The wind picked up a wee bit (as they say in Scotland) in the afternoon but never got crazy. Last few groups on the course and only 32 of 156 golfers are under par in round one!
Michael Collins
ESPN Senior Writer
What makes Brooks Koepka such a great major champion? The resolve to grind. 41 on the front nine, 31 on the back nine! The Open at Carnoustie.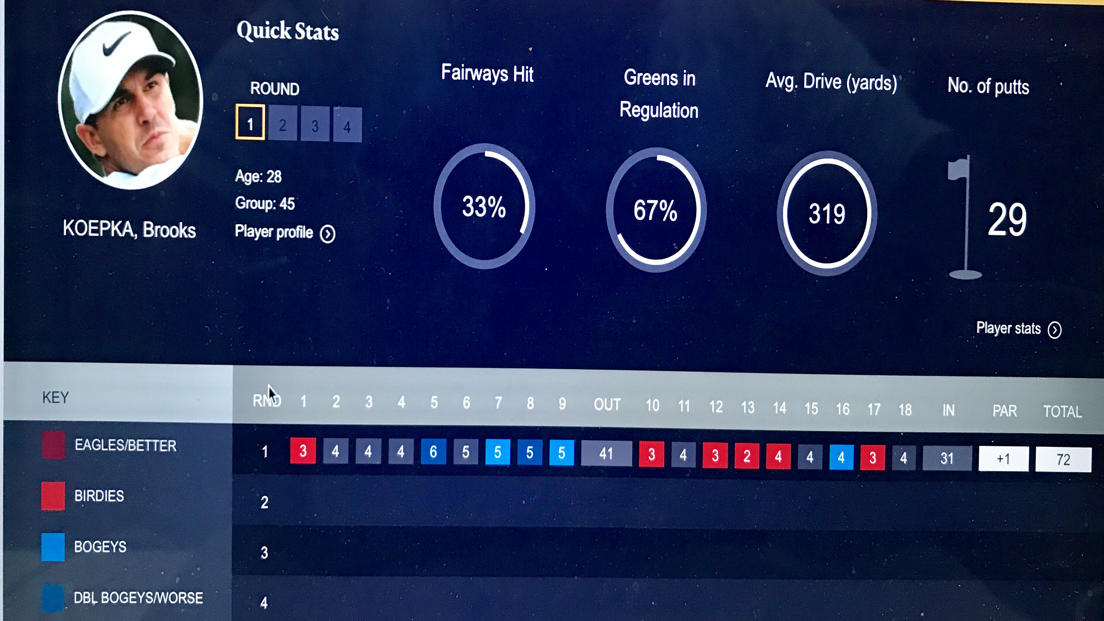 trey wingo
@wingoz
Along with that 2015 win at St. Andrews twitter.com/justinraygc/st…
Bob Harig
@BobHarig
Course has gotten tougher over the last hour. Nobody playing now under par. And closing 3 holes have been taking their toll all day #TheOpen
Steven Saunders
ESPN UK
Kevin Kisner is sitting pretty at the top of the leaderboard on 5-under, but consider this (via ESPN Stats & Info): In Kisner's three Open appearances, he's shot over par in the second round all three times. And he was at par or better in the first round all three times.
Bob Harig
@BobHarig
Fried egg in the bunker at 14 for #Tiger who is fortunate to get it out. Fails to birdie either of Carnoustie's par-5s. #TheOpen
Jeff Carlisle
@JeffreyCarlisle

The confusion surrounding Mark Anthony Kaye's designation for #USOC matches centers around fact that he is a "homeg… twitter.com/i/web/status/1…
Michael Collins
ESPN Senior Writer
Round 1 Hole Locations for The Open!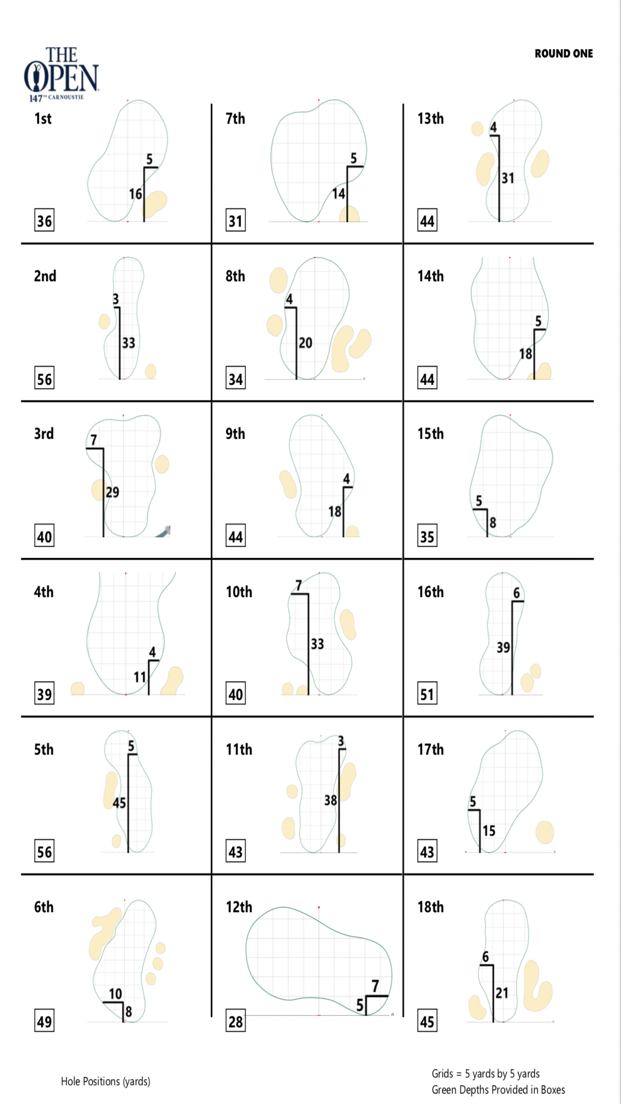 Tom Hamilton
Senior Writer, ESPN UK
Rory McIlroy has 'nasty' emblazoned on the bottom of his shoes here at Carnoustie but he was left quietly content with his opening round 69 at The Open. He spoke afterwards of how he felt his birdie at the 3rd was a personal victory, after being one of a few to opt for the driver. Speaking of his round, he said: " You know, it wasn't pretty off the tee, but I got it done, and I took advantage of some unfortunate bounces. I would have taken 69 to start the day."
Bob Harig
@BobHarig
Long one for Tiger at the 11th. #TheOpen