--- September 2014 ---

--- August 2014 ---

--- July 2014 ---

--- June 2014 ---

--- May 2014 ---

--- April 2014 ---

--- March 2014 ---

--- February 2014 ---

--- January 2014 ---

--- December 2013 ---

--- November 2013 ---

--- October 2013 ---
Valero Texas Open
March 27 - 30, 2014

NBC/TGC
TPC San Antonio - AT&T Oaks - San Antonio, TX

Defending Champion

Steven Bowditch
Sponsored Headlines
Now
Paula Creamer
@ThePCreamer

Made it to New Zealand!!!! ❤️❤️❤️
The Undefeated
@TheUndefeated
#BlackExcellence: Meet Angel @BlkTechMatters Rich, the entrepreneur whose app tackles financial literacy for youth. undf.td/2wh2iE3
PBC
@premierboxing
Former Cruiserweight World Champ @usscunningham scores Earl Newman vs Paul Parker even at the halfway point.… twitter.com/i/web/status/9…
PBC
@premierboxing
Unbeaten 175-pounder Earl Newman scores a near knockdown in the 3rd RD with a big left hook vs Paul Parker.… twitter.com/i/web/status/9…
PBC
@premierboxing
FIRST UP: Unbeaten light heavyweight Earl Newman (10-0, 7 KOs) of Brooklyn starts the night on @FS1 vs Toledo's Pau… twitter.com/i/web/status/9…
Jason Sobel
@JasonSobelESPN
The next PGA Tour schedule spans 364 days. Which sounds crazy if you don't understand their No. 1 priority. espn.com/golf/story/_/i…
WNBA
@WNBA
.@cappa23's biggest inspiration? Her @RutgersWBB coach, C. Vivian Stringer. #InspiringWomen w/ @Chiney321! pic.twitter.com/qhtDVSep0O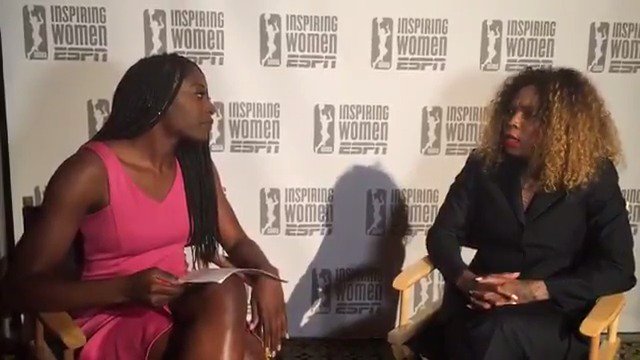 Hendrick Motorsports
@TeamHendrick
Kenny Francis named interim crew chief for the No. 24 team this weekend at New Hampshire. bit.ly/2w5nEQA
Field Yates
@FieldYates
Source: following Greg Olsen's injury, the Panthers worked out TE's Gavin Escobar, Jace Amaro & Kellen Davis. Ed Dickson is now the starter.
ESPN Fantasy Sports
@ESPNFantasy
The opening two weeks has @karabellespn shaking up his rankings, including some serious running back movement. es.pn/2wu3WCe (In)
Michael Collins
ESPN Senior Writer
Can Justin Thomas learn from what Jordan Spieth went thru in 2016 after a great year on the course? More importantly, Justin gave himself FGP on Monday... Fat Guy Problems!!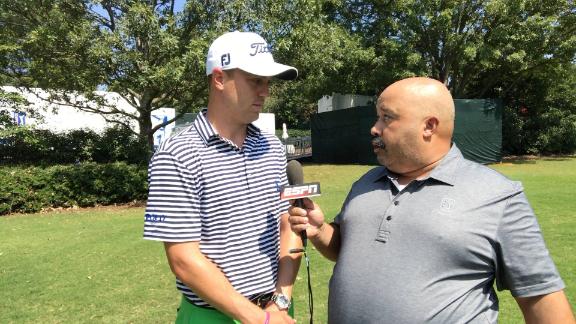 Michael Collins
ESPN Senior Writer
Justin Thomas ranks 2nd in the FedEx Cup so he'll be paired with his buddy Jordan Spieth (who's ranked #1). Is he cool with that? What about playing on an empty golf course on Tuesday's practice round?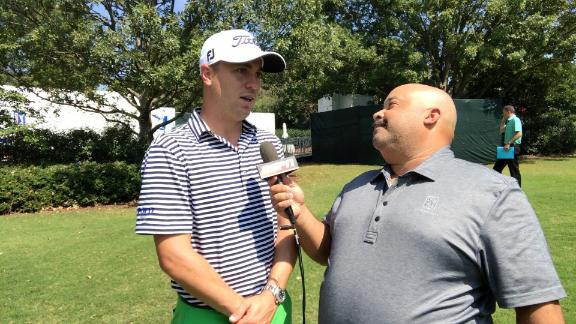 Michael Collins
ESPN Senior Writer
I asked Jordan Spieth to compare 2017 to 2016. His honest answer is why he's such an easy guy to root for... until he tried to sneak in his shoutout to the Dallas Cowboys!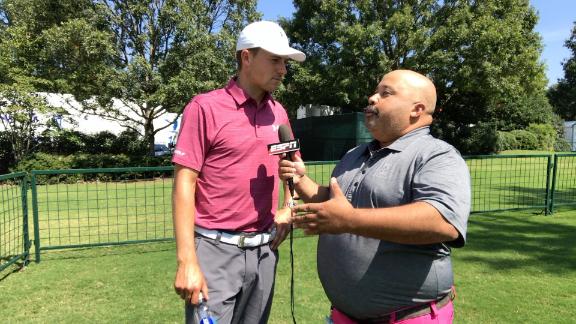 Michael Collins
ESPN Senior Writer
Hey Jordan Spieth, what's the best part and worst part of being number 1 in the FedEx Cup coming into the Tour Championship in Atlanta?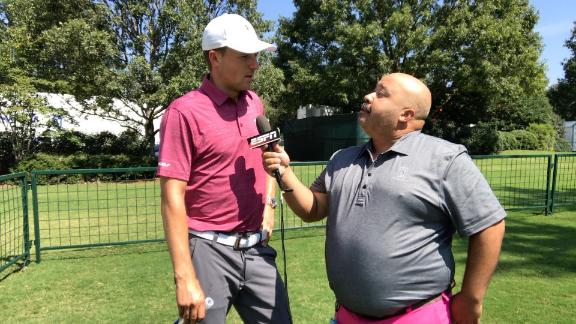 Michael Collins
ESPN Senior Writer
Two tournaments on the 2017-18 PGA Tour schedule do not have title sponsors at this moment. Houston and The National, the second of which doesn't even have a course to play on yet! Here's what Jay Monahan, PGA Tour Commissioner, had to say about that and getting more gray hair.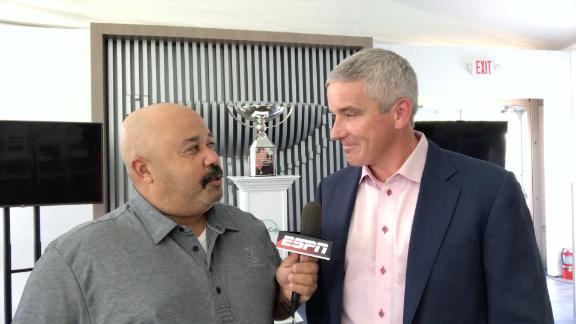 Team Penske
@Team_Penske
Here's a new one. Making Dunk-a-Roos at @SpoonUniversity with @josefnewgarden. Spoil yourself, champ! #INDYCAR pic.twitter.com/UmN4YbfPV0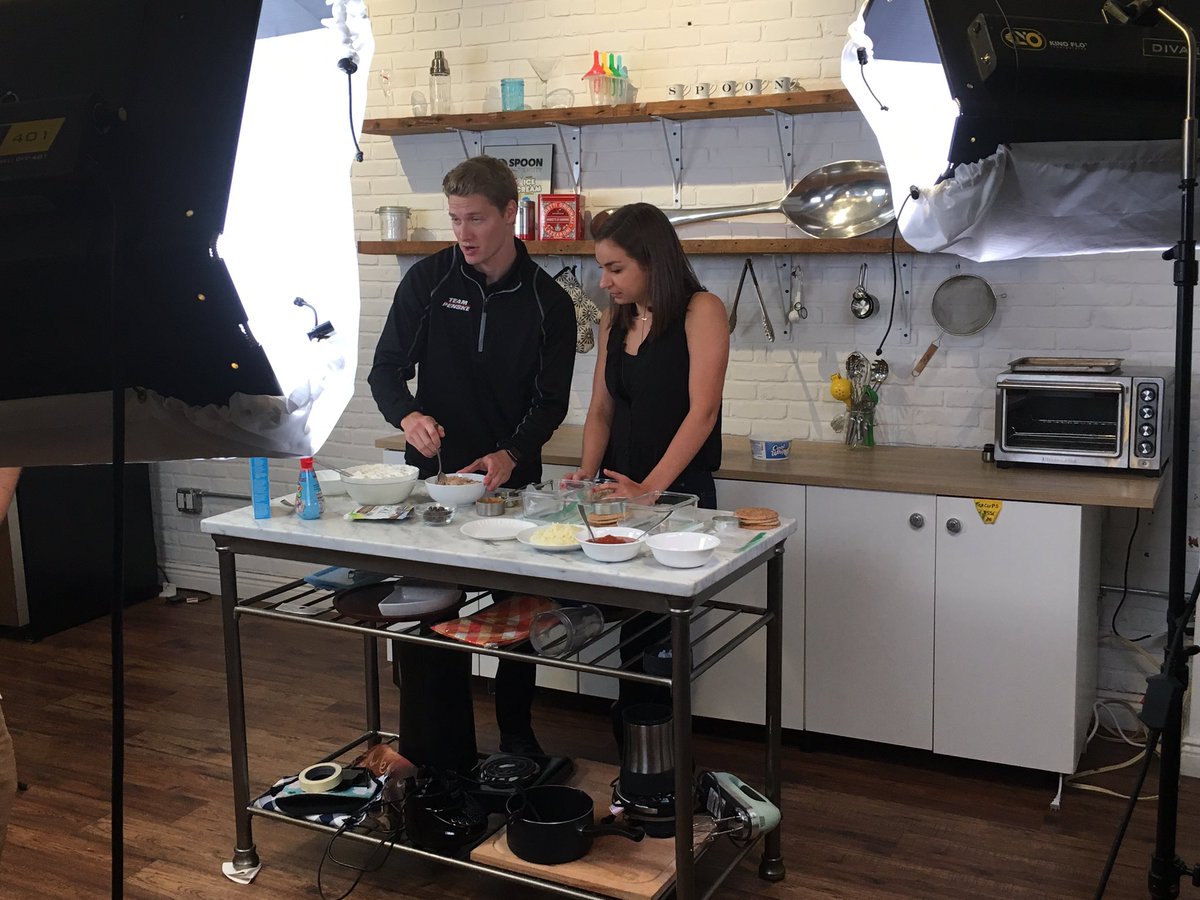 Jason Sobel
@JasonSobelESPN
Jay Monahan on the potential for the PGA Tour to be involved with daily fantasy on some level: pic.twitter.com/VOhFzAdwMa

ESPN UK
@ESPNUK

It's been an intense few weeks for Valentino Rossi 😲 pic.twitter.com/7v865ayxjI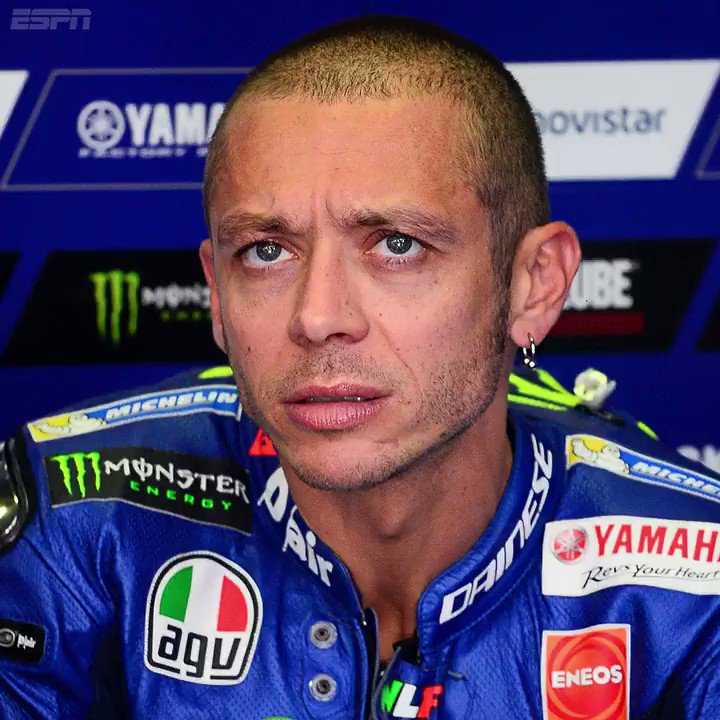 Jason Sobel
@JasonSobelESPN
"It's like having a $7 million bet on a fight that you're not in." -- Jordan Spieth on the possibility of winning FedEx Cup after finishing.
Michael Collins
ESPN Senior Writer
The 2017-18 PGA Tour season will have 49 events! Before you jump up and scream, "I thought the season was gonna be shorter!" Let PGA Tour Commissioner Jay Monahan give you a little history lesson.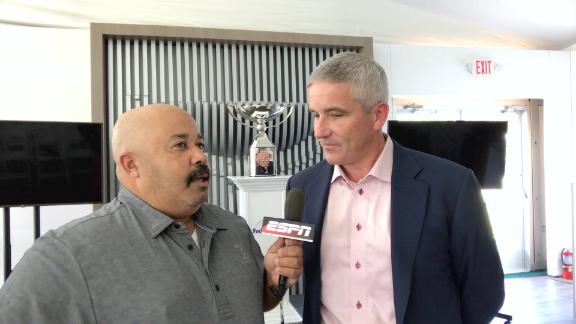 Michael Collins
ESPN Senior Writer
After his very first "State of Golf" press conference with the media at the Tour Championship, I asked PGA Tour Commissioner Jay Monaghan, "Looking back at the season since you started as commissioner, I'll give you one mulligan. Where would you use it?" His response completely caught me off guard.