--- November 2014 ---

--- October 2014 ---

--- September 2014 ---

--- August 2014 ---

--- July 2014 ---

--- June 2014 ---

--- May 2014 ---

--- April 2014 ---

--- March 2014 ---

--- February 2014 ---

--- January 2014 ---

--- December 2013 ---

--- November 2013 ---
Open D Italia
Cicolo GC

2014 Champion

Hennie Otto
Sponsored Headlines
Now
trey wingo
@wingoz
Waiting for the day in the near future when Tiger and Patrick Reed are paired together in a Sunday round.... pic.twitter.com/5d3B6NWnMt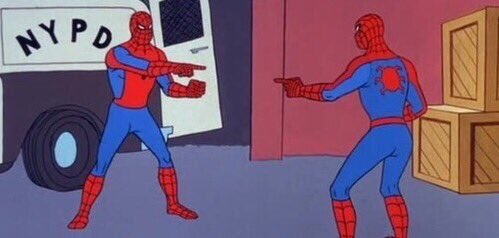 Mechelle Voepel
@MechelleV
It's legitimately challenging for the committee to always seed mid-majors/small schools "fairly." But with limited… twitter.com/i/web/status/9…
Jason Sobel
@JasonSobelESPN
Of his eight wins at Bay Hill, Tiger Woods' largest 54-hole deficit was 5 strokes back in 2009. He trails by 5 ag… twitter.com/i/web/status/9…
Ben Fawkes
@BFawkesESPN
ICYMI, Tiger Woods (yes, Tiger Woods) is the 8-1 favorite for the @TheMasters in Vegas: espn.com/chalk/story/_/…
Bucci Mane
@Buccigross
Tiger Woods is 47-for-48 on putts inside 10 feet this week, the only miss being a putt from exactly 10 feet on the… twitter.com/i/web/status/9…
Corey Pronman
@coreypronman
With a 3 point night, TBL prospect Mathieu Joseph is 4th among all AHL rookies in scoring. He's also 2nd in shots on goal among AHL rookies.
Lexi Thompson
@Lexi
pumagolf @cobragolf @redbull @bridgestonegolf and I are donating items for live auction at the… instagram.com/p/Bgcmkxjn2hH/
Stewart Cink
@stewartcink

NCAA bracket boss of our family is @lisacink. 96.3 percentile not too shabby!
Bob Harig
@BobHarig
Nine straight rounds of par or better on PGA Tour matches Tiger's longest stretch since Doral/BayHill/ first round… twitter.com/i/web/status/9…
Michael Collins
ESPN Senior Writer
It's interesting to hear Bryson DeChambeau explain why even after having won a tournament, he's still gonna be learning on Sunday trying to while win.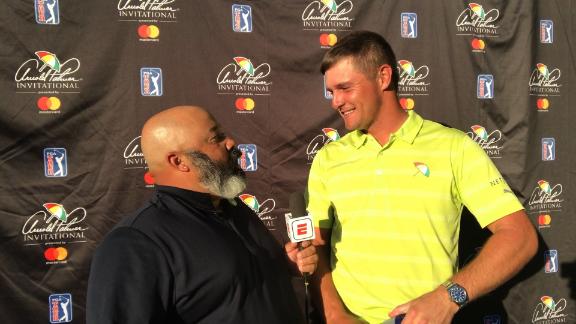 UFC
@ufc
If you ever watched Big Nog in PRIDE, that's the takedown he used to do - @ForrestGriffin #UFCLondon
Michael Collins
ESPN Senior Writer
It's hard not to root for Bryson DeChambeau when you hear how self aware he is of his situation. He'll be in the final group Sunday one shot back of Henrik Stenson.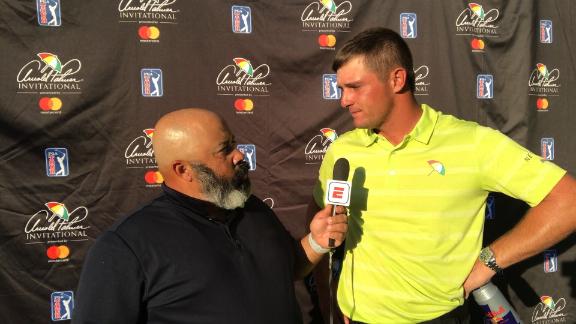 Bob Harig
@BobHarig
Sunday tee times: Stenson-DeChambeau 2:20 p.m. Rose-McIlroy 2:10 Hoffman-Moore 2:00 Fowler-Gooch 1:50 Murray-An 1:40 Woods-Cauley 1:30
Michael Collins
ESPN Senior Writer
Justin Rose explains how the course has changed throughout the week, how wedges are EASIER with form greens, and what he's gotta do Sunday to win!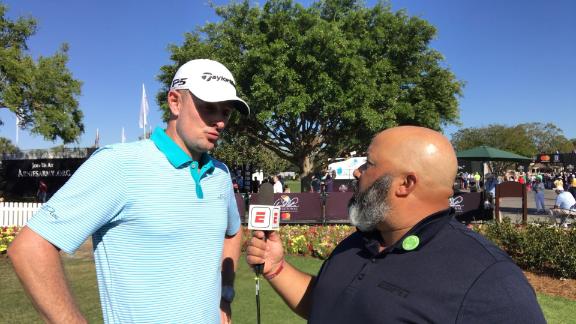 Jason Sobel
@JasonSobelESPN
Henrik Stenson owns the 54-hole lead, as the API board looks spectacularly major-ish entering the final round.
Bob Harig
ESPN Senior Writer
Arnold Palmer leaderboard: Stenson -12 DeChambeau -11 McIlroy -10 Rose -9 Moore -9 Fowler, Hoffman, Gooch -8 Tiger among 4 at -7
Bob Harig
ESPN Senior Writer
Rory McIlroy's 67 put him in final-round contention on the PGA Tour for the first time this year. "I started the day just outside the top-10 and wanted to at least give myself a chance going into tomorrow,'' he said. "So it was a great day out there. I can't really ask for much more.'' McIlroy is 2 strokes back of Henrik Stenson.
Michael Collins
ESPN Senior Writer
From +4 to beating Tiger Woods! Justin Rose shows no fear being paired with Tiger today and could have just as easily missed the cut. U.S. Ryder Cup team take note...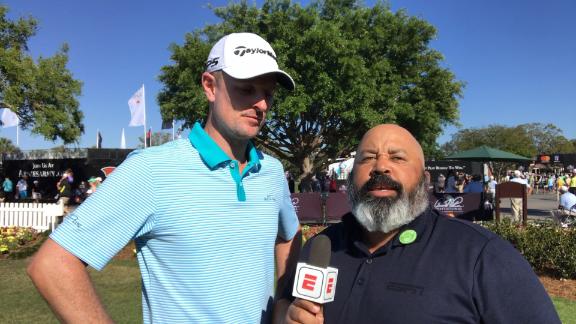 Justin Rose
@JustinRose99
Third round @APinv 6️⃣7️⃣ really enjoyed playing with @TigerWoods again.🌹🐯 pic.twitter.com/XTp1rckphS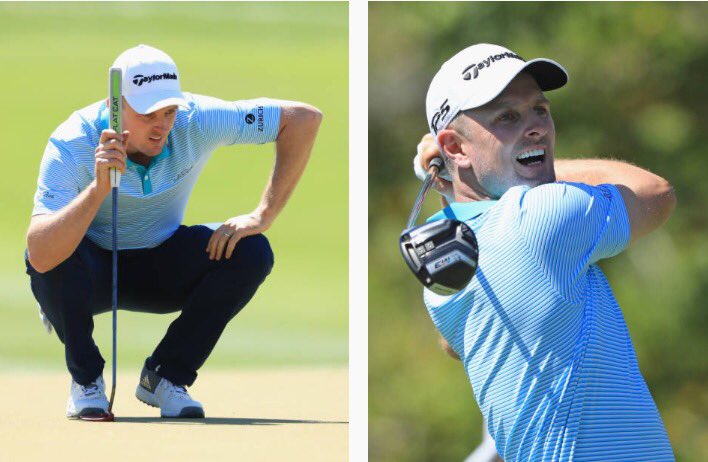 Bob Harig
@BobHarig
Rory McIlroy's 67 is his best round in five tournaments this year on the PGA Tour (doesn't include 2 tournaments in the Middle East)