--- November 2011 ---

--- October 2011 ---

--- September 2011 ---

--- August 2011 ---

--- July 2011 ---

--- June 2011 ---

--- May 2011 ---

--- April 2011 ---

--- March 2011 ---

--- February 2011 ---

--- January 2011 ---
Mitsubishi Electric Championship at Hualalai
Hualalai Resort Golf Club
Sponsored Headlines
Now
Bob Harig
@BobHarig
Tiger shoots 71, only 4 back at Honda Classic. Will play with Jason Dufner on Saturday. espn.com/golf/story/_/i…
Bob Harig
@BobHarig
Tiger will tee off at 12:10 p.m. on Saturday with Jason Dufner. Leaders Luke List and Jamie Lovemark go at 1:40 p.m.
Michael Collins
ESPN Senior Writer
Tiger Woods will tee off at 12:10pm ET Saturday and will be paired with Jason Dufner.
Michael Collins
ESPN Senior Writer
76 players made the cut at +5 and will play the weekend at the Honda Classic Saturday and Sunday. Noticeably absent will be defending champion Rickie Fowler who shot a second round 76 (+6) finishing at +7 overall.
Michael Collins
ESPN Senior Writer
When Tiger made birdie at the 9th hole and got to within two shots of the lead, he had to have started getting those old feelings back again right? Not so fast, says the man himself.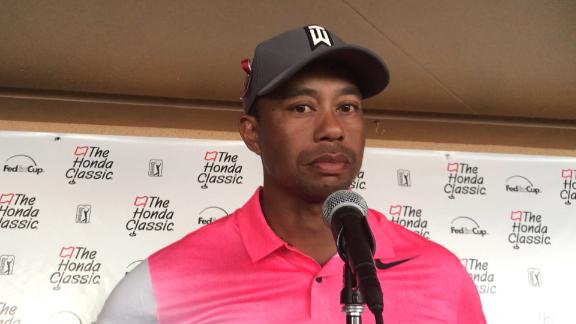 Michael Collins
ESPN Senior Writer
Tiger Woods goes into the weekend only four shots behind the leader. Is it the tough conditions that have put him in position to win?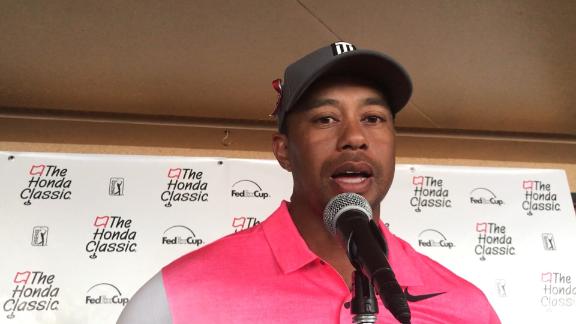 Jason Sobel
@JasonSobelESPN
Tiger Woods opens 70-71. Safely inside the cut line. In contention entering the weekend. Another step forward.
WSOP
@WSOP
There is now almost no line for the Monster Stack @RioVegas! Come on down and register while there's no wait.
Dustin Johnson
@DJohnsonPGA
Dropped in on a few of the @DJWorldJunior players yesterday while I was at @TPCMyrtleBeach #incognito pic.twitter.com/PiqEoNWZbP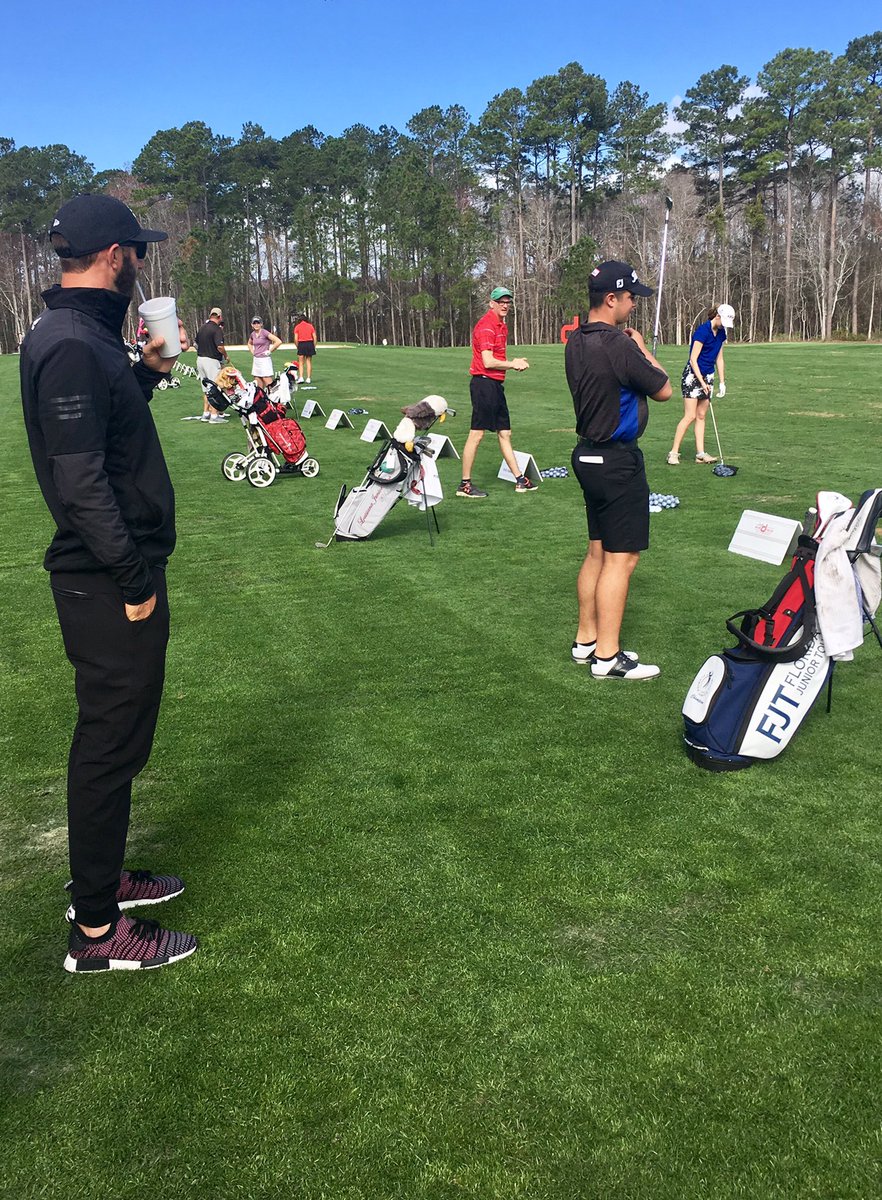 Michael Collins
ESPN Senior Writer
Tough stretch for Tiger Woods thru the infamous Bear Trap (holes 15, 16, and 17) but there was a silver lining. Double bogey, bogey, birdie is how Woods played that stretch of holes and goes to the par five 18th hole at +1 for the tournament.
Michael Collins
ESPN Senior Writer
How difficult is PGA National's Champion Course playing? The first round lead was -4. Luke List started Friday at +1, shot a day's best -4 (66) and is solo leader at -3 with only a few groups still out on the golf course.
Bob Harig
@BobHarig
Tiger finds green at 16 but is a loooong way away and his birdie putt is way off. Nearly putted it off the green. Makes bogey to drop to +2
Michael Collins
ESPN Senior Writer
Tiger Woods bitten by the Bear Trap again! Par three 15th Friday playing 164 yards, Tiger hits it in the water right and then misses the bogey putt. Moves from -1 to +1 now four shots from the lead.
US Open Tennis
@usopen
The last ATP stop on the #USOpenSeries before the Open... Stay up to date for Winston Salem info:… twitter.com/i/web/status/9…
Michael Collins
ESPN Senior Writer
Don't look now, but after a huge par save at the 11th hole, Tiger Woods is T-8 and only two shots off the lead with seven holes left!
Bob Harig
ESPN Senior Writer
Thru 9 holes at the Honda Classic, Tiger is -1. He shot 34 with 2 birdies and a bogey, hitting 5 of 7 fairways, 6 of 9 greens and needed 13 putts. After taking an unplayable lie on the 2nd hole and hitting a wayward drive on the third, Tiger settled down and made the turn in a tie for 10th, 3 back of Daniel Berger.
Bob Harig
@BobHarig
Tiger drops 25 footer for birdie at 9 to big cheers and ever-increasing boisterous gallery. Now -1. 34 on front side. 2 birdies 1 bogey
Bob Harig
@BobHarig
Daniel Berger leads at -4
Dustin Johnson
@DJohnsonPGA
Had a great time meeting some of the kids attending @DJGolfSchool yesterday. Hopefully Coach isn't as hard on you a… twitter.com/i/web/status/9…
Dustin Johnson
@DJohnsonPGA
Hope so. Keep at it! twitter.com/1_overpar/stat…
NASCAR Xfinity
@NASCAR_Xfinity
Leading the way for the opening practice at @amsupdates: @CBellRacing 👊 nas.cr/2EO6hYF pic.twitter.com/hWWYXP0l6h