BMW Championship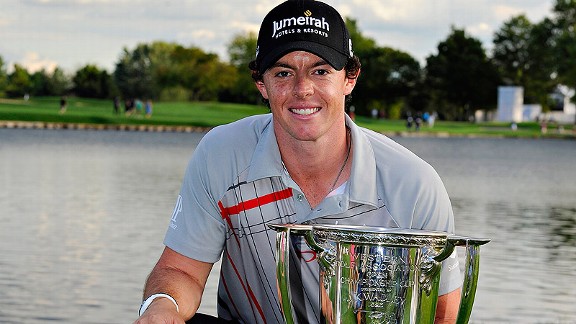 The BMW Championship is a PGA Tour event and the third of four events on the FedExCup playoff schedule. The Championship first took place in 2007, replacing the Western Open, which had been active since 1899. As part of the FedExCup, the BMW Championship includes the top 70 players in terms of points and determines which 30 players participate in the final event, the Tour Championship.
In 2012, the BMW Championship was held at Crooked Stick Golf Club. It marked the first time the event took place at that course. Crooked Stick had previously hosted the 1991 PGA Championship.
All of the proceeds of the BMW Championship go to the Evans Scholars Foundation, a charity that puts caddies through college. The Evans foundation is a longtime partner of the Western Golf Association, which has sponsored the charity since 1930.
The BMW Championship began in 2007 as a partnership agreement with BMW and the PGA Tour and the Western Golf Association. As the PGA began its preparations for the inaugural FedExCup, the BMW Championship was created as the third event of the playoff series.
The Championship replaced the older Western Open, which had been run by the Western Golf Association since 1899. That competition was played every year at a club in the Midwest, occasionally moving to the West Coast, until it moved permanently to Cog Hill Golf and Country Club in Lemont, Ill., in 1991. The event was traditionally held in the first week of July.
When the PGA took over the event as part of its FedExCup, the tournament was moved to mid-September. The top 70 players participate in the BMW Championship, from which 30 move on to the final playoff event.
Since the event's inception, the WGA has donated all its proceeds to its partner charity, the Evans Scholars Foundation. The charity awards full tuition, as well as housing, to caddies across the country at one of the 14 universities that have foundation-owned houses. Those include Northwestern, Michigan, Wisconsin and Purdue, among others.