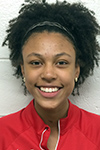 Olivia Nelson-Ododa
Post
CLASS: 2018
Winder, GA

Hometown

Winder-Barrow

High School
5

Overall Rank

1

Position Rank
ESPN Player Evaluations
Blue Star Nationals-July 2016: Superior mobility, length, wingspan, shot blocking presence; explosive leaper, defends out of area; offensive arsenal continues to emerge; emerging as one of the elite prospects in the class of 2018. (Olson)

USA Trials-May 2016: Explosive in the key with a quickly emerging offensive game; stretches the defender to the arc complemented by soft touch in the key; active, plays at the rim; superb mobility and lateral quickness; continues to emerge as one of the elite prospects in the class of 2018. (Olson)

Boo Williams Invitational-April 2016: Ultra-athletic post performer with superior length, wingspan; quick-leaper, shot blocker with superb mobility in uptempo game; cleans glass and initiates fast break; developing offensive game consistency; a high-major prospect that breaks the ceiling on potential. (Olson)

Battle-in-the-'Boro-July 2015: Explosively athletic interior prospect with off-the-charts potential; quick-leaper, shot blocker defends the key; lateral quickness, wingspan alters shots, disrupts on key; superb in uptempo game; emerging offensive threat; among the stock-risers of the 2018 class. (Olson)
Notes
AJC 1st-team AAAAAA All-State in 2017.

USA U17 National Team member in 2016.

AJC 1st-team AAAAA All-State in 2016.

Read more: A goofy and great recruit

June 2016: Nelson-Ododa, who has a 3.8 GPA and aspires to be a surgeon, hasn't come up with a list of college finalists yet, but she said she likes South Carolina, Tennessee, Ohio State, Georgia Tech and Georgia so far.