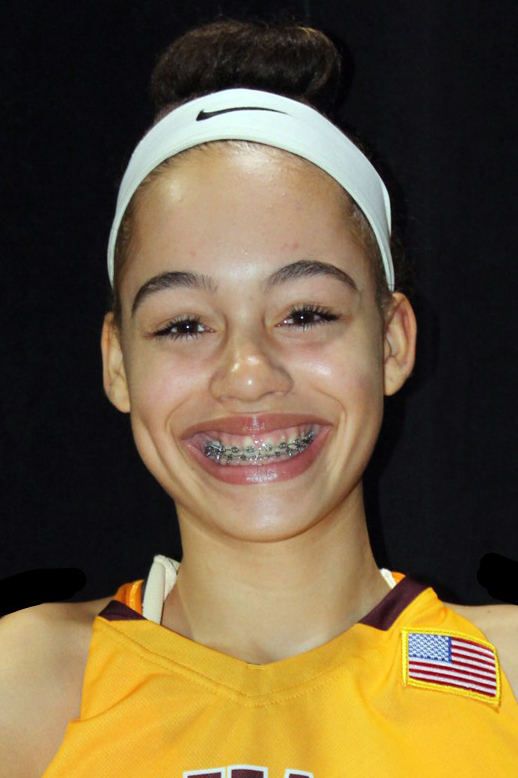 Natalija Marshall
Forward
CLASS: 2020
Queens, NY

Hometown

Christ the King

High School
14

Overall Rank

4

Position Rank
Considering
No schools available.
ESPN Player Evaluations
USA Trials-May 2017: Athletic face up-4 prospect with off-the-charts potential; superb in uptempo game; stretches the defense to the arc; mismatch creator with superior length; improved overall skills, emerging as an elite prospect in the class of 2020. (Olson)

Boo Williams Invitational-April 2017: Quick, athletic interior prospect with finesse game in key; face up attack with soft touch yields results; mobile in uptempo game. (Olson)

Nike TOC-December 2016: Agile finesse-4 with emerging offensive arsenal; length, wingspan, agility brings versatile, defensive presence; rebounds, finishes in traffic; next level possibilities. (Olson)
Notes
Notes are not available.