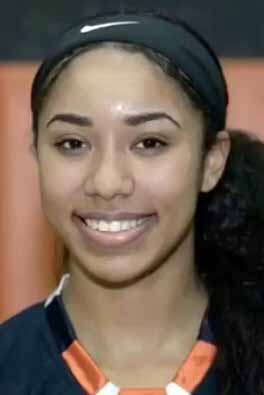 Cameron Williams
Post
CLASS: 2020
Chicago, IL

Hometown

Whitney Young

High School
26

Overall Rank

3

Position Rank
Considering
No schools available.
ESPN Player Evaluations
USJN-April 2019: Skilled interior performer attacks from the high post, finishes plays in traffic; utilizes either hand to deliver in traffic; battles on the glass, initiates the fast break, superb in transition; quick footwork, versatile defender; superb front court prospect in the class of 2020. (Olson)

Battle-in-the-boro-July 2018: Skilled left-handed front court prospect delivers effectively in the paint; superb hands, catches in traffic, scores vs. contact; delivers at the charity stripe; active on glass, outlets and finishes in transition; an elite forward in the class of 2020. (Olson)

USJN-April 2018: Efficient left-handed interior prospect consistently delivers in the key; creates spacing vs. bigger defenders, finishes plays with feathery touch; active on the glass and mobile in transition game. (Olson)

Battle-in-the-boro-July 2017: Left-handed post performer with front-court versatility; offers faceup game complemented by effective back-to-basket game; superb in transition. (Olson)

Apache Paschal Memorial-July 2016: Emerging low-post performer with mobility in uptempo game; scores in traffic; pounds the glass, finds the charity stripe. (Olson)
Notes
Notes are not available.