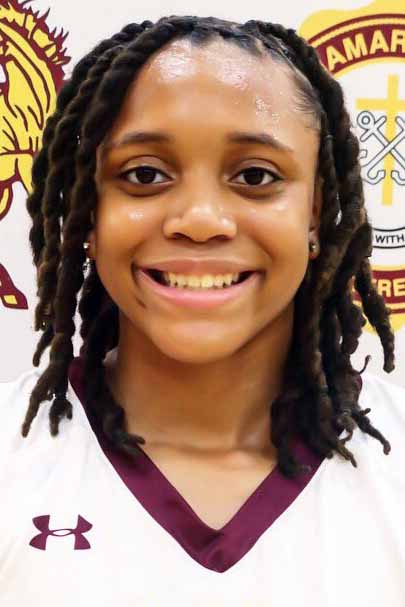 Madison Scott
Wing
CLASS: 2020
Silver Spring, MD

Hometown

Bishop McNamara

High School
14

Overall Rank

2

Position Rank
Considering
No schools available.
ESPN Player Evaluations
January 2019: Ultra-athletic perimeter performer with front court versatility; emerging offensive attack to the arc; rises on jumper with feathery touch; explosive leaper with superior length brings next level impact; oozes potential. (Olson)

Nike Nationals-July 2018: Ultra-athletic perimeter prospect with versatility, tweener-4 game; quick-leaper pounds glass; rebounds and attacks coast-to-coast in transition; elevates on jumper; emerging guard skills; mismatch creator with off-the-charts potential. (Olson)

She's Got Game Classic-December 2017: Explosive interior performer attacks rim off the baseline; quick-leaper, controls the glass; superb in transition game; a stock-riser in the class of 2020. (Olson)
Notes
Washington Post Honorable-Mention All-Metro in 2019.