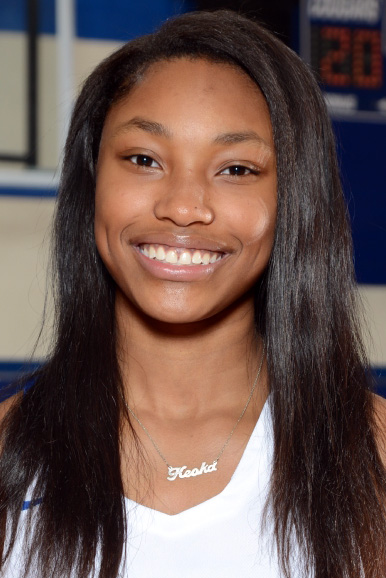 Kyndall Hunter
Point Guard
CLASS: 2021
Houston, TX

Hometown

Cypress Creek

High School
32

Overall Rank

9

Position Rank
Considering
No schools available.
ESPN Player Evaluations
Texas UIL State Tourney-March 2020: Athletic lead-guard with combo-game; rebounds, brings attack mode in transition game, finishes plays with body control to the rim coast-to-coast; deep range offensive arsenal complemented by mid-range game; elusive off the dribble, pressures the defense; offensively skilled, superb off the dribble. (Olson)

JLE 160-September 2019: Dynamic back court performer handles in uptempo game, weaves through the defense and distributes; manufactures shots, breaks down the defender and knocks down mid-range jumpers; elusive to the rim, finishes plays in traffic; impressive prospect in the class of 2021. (Olson)

Nike Nationals-July 2019: Jet-quick lead-guard pushes tempo and distributes; penetrates and distributes with court awareness; mid-range game threat moves to the arc. (Olson)

Boo Williams Invitational-April 2019: Athletic floor-leader handles, pushes tempo under control and finishes plays in transition; poised playmaker directs in half-court game, rises on jumper in mid-range game that yields results; a stock-riser in the class of 2021. (Olson)

JLE160-September 2018: Athletic lead-guard brings a scorer's mentality to the back court; mid-range game creator rises and delivers off the dribble; 3-point range opportunist; active in passing lanes, pesky defender. (Olson)

DFW Marchfest-March 2018: Athletic guard with combo-game attacks in uptempo; quick off the bounce, penetrates and makes plays in traffic; best in uptempo, defends in pressure. (Olson)
Notes
TABC 6A All-State in 2020.

District 17-6A Offensive Player-of-the-Year in 2019.