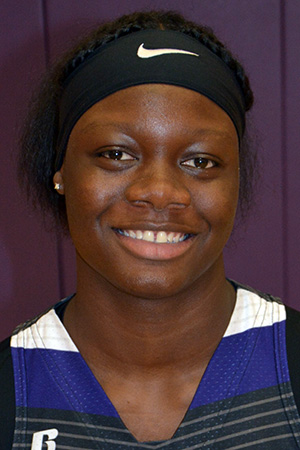 Alexia Smith
Point Guard
CLASS: 2020
Columbus, OH

Hometown

Columbus Africentric

High School
46

Overall Rank

15

Position Rank
Considering
No schools available.
ESPN Player Evaluations
Boo Williams Invitational-April 2019: Explosively athletic lead-guard penetrates and distributes in traffic; a physical guard with a chiseled frame attacks the defense, collapses the defense, finishes plays in traffic; rises on jumper in mid-range game, yields consistent results. (Olson)

Journey to the Tourney-November 2018: Athletic lead-guard with combo-game; physical off the dribble, quick-leaper, mid-range game creator with catch and shoot range at the arc. (Olson)

Nike Nationals-July 2018: Athletic combo-guard with college-ready frame penetrates, splits defenders and rises on jumper in mid-range game; aggressive defender, anticipates in passing lanes; sleeper back court prospect. (Olson)

Ohio Midwest Challenge-May 2017: Athletic combo-guard manufactures shots, mid-range game delivery in traffic; traps, pressures the ball, converts plays from turnovers. (Olson)
Notes
2nd-team Division III Ohio in 2019.

AP Division III Special-Mention All-State in 2018.