BUFORD, Ga. -- The gym at Bogan Park was rocking with great individual competition and skill work at the 2011 Elite Basketball Academy (EBA) All American camp, Sept. 17-18. Our final tip sheet takes a look at 10 more players who caught our attention, with an emphasis on the upperclassmen whose transition to the college level is right around the corner.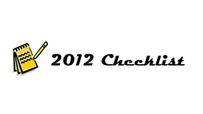 N'Dea Bryant (Goose Creek, S.C.), Goose Creek: When it comes to making things happen, few can hang with Bryant. The 6-foot wing and North Carolina commit had a really good weekend. She is one of the rare players who not only plays the game fast, but also ups the tempo for all those around her as soon as she's inserted in the game. She showed all the explosiveness we've come to expect from her and she did it against top-shelf competition. What was most impressive at the camp was her eagerness to learn new skills. She regularly sought out coaches during breaks and asked for more, which is a great sign that she's on her way to reaching her potential at the next level.
Jasmine Jenkins (Gainesville, Ga.), East Hall: The Vanderbilt pledge was terrific at executing off of ball screens, a point of emphasis at the event. She bounced off the hedge and read the court well, but the 5-7 point guard also did a good job of turning the corner if there was no show from the defender. For as good as she was offensively, and even defending on the ball throughout most of camp, it was a mystery that she struggled to get over the on-ball screen, even when there was space. That's something she can clean up in practice, just getting used to crowding the ball and getting the lead foot over the screen as a course of habit. However, that one critique doesn't damper her terrific energy on the floor throughout camp.
Nariah Taylor (Indianapolis), North Central: Things changed quickly on Sunday with the arrival of Taylor, a 6-4 post. She immediately raised the level of play and emphasis on post play. She was strong and confident with the ball. The 4-star prospect used her solid frame to get into deep position in the paint and it showcased her ability to feel the defender and transition to her counter-move when they took her strong side away. Overall it looks like her conditioning level has improved greatly and she will garner plenty of attention this fall in a class that lacks depth in post players who can step in as freshmen and play at the Division I level.
Jessy Ward (Clarksville, Tenn.), Clarksville: This Mississippi State commit continued to show the consistency we applauded over the summer. The 5-9 point guard isn't the chatterbox on the court like some of the other SEC-point guards-to-be, but she was as efficient as any guard in the camp. She showed great accuracy on her perimeter shot and quickly recognized when she was open. In this setting, she showed progress in her shot selection, balancing being aggressive with smart basketball. When she didn't have a scoring opportunity she moved the basketball and then moved herself to an open spot on the floor.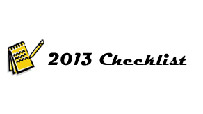 Tiffany Suarez (Miami) Our Lady of Lourdes: This Miami resident showed a lot of progress since our last scouting opportunity in July. She was much more aggressive and didn't hesitate to attack the defense in the half court or in transition. She doesn't play as low as she needs to on each offensive possession, but when she plays more compact, her athleticism is much more explosive. Her jumper is showing improvement and her work ethic in the drills suggests she'll continue the progress we're seeing. We even caught her showing other players how to do some of the drills on occasion.
Alexis Brown (Suwanee, Ga.), North Gwinnett: The passive Brown who sometimes showed up in the Spring club season was nowhere to be found this weekend. The future Maryland Terrapin was as aggressive and confident as in any prior viewing. There wasn't a shot the 5-9 guard was afraid of and she had no issues carrying the scoring load for her teams. She showed some questionable shot selection, but when you're making those shots as Brown was, you don't get benched for it. Her game isn't confined to scoring in waves; she showed she is capable of being a stopper on the defensive end when she's dialed in.
Peyton Whitted (Suwanee, Ga.), North Gwinnett: Though Whitted seemed to be really hard on herself for missed shots, she actually displayed more progress in her game than at any event to date. The 6-2 forward's game is based on being a matchup problem and being able to score inside and outside. She was much more physical on the inside, initiating contact and finishing through it, instead of the fadeaways that we have criticized in the past. There were some makeable shots she didn't finish but that's part of learning to play with contact. Her performance was something she should be proud of.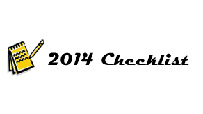 Jenna Burdette (Coolville, Ohio), Eastern Local: Looks can be deceiving and Burdette almost always has an emotionless expression on her face. But her game is far from plain. She is terrific at playing the game in motion. Few can bounce off a defender and change direction on the move as seamlessly. The 5-7 guard is a dependable shooter from 17 feet. She has natural instincts and thus doesn't overthink things on the court. Her size may be an issue for some but she uses her quickness and shiftiness to keep stronger opposition off balance and unable to overpower her.
Taryn Griffey (Orlando, Fla.), Dr. Phillips: This 5-5 point guard is a consistent rebounding presence and her production on the glass continues to impress, almost to the point that you expect her to outrebound the bigs in the paint. She doesn't force shots, but when she does look for her own offense, she shows how skilled she really is. She has a quick release, which is a must given her lack of height, and range out to three. Expect this diminutive, yet spring-loaded prospect to be one of the gems in the 2014 class, regardless of her ranking.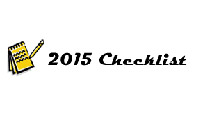 Te'a Cooper (Powder Springs, Ga.), McEachern: When you grow up not really caring for basketball, you're not supposed to pick it up in less than two years and become one of the nation's most-lauded underclassmen -- especially not right away. Cooper plays with a level of maturity at the point guard position that players several years her senior could learn from. She has the jets to push it when needed but plays the game at a controlled pace just as effectively. She creates shots and sets up teammates with the pass with equal success. And, yes, she did all of that, all weekend, and against a noteworthy Class of 2012 cast.
Follow us on Twitter, where you can ask questions and get instant updates.
Become a fan of the site on Facebook and get updates in your news stream.
Discuss this on our Message Board
Chris Hansen is the national director of prospects for ESPN HoopGurlz and covers girls' basketball and women's college basketball prospects nationally for ESPN.com. A graduate of the University of Washington with a communications degree, he has been involved in the women's basketball community since 1998 as a high school and club coach, trainer, evaluator and reporter. He is a member of the McDonald's All-American team selection committee. Hansen can be reached at chris.hansen@espn.com.