DEERFIELD, Ill. -- With quality summer programs such as Midwest Elite, North Tartan and the Illinois Dream Team in the building; and players such as Jewell Loyd, Morgan Tuck and Taya Reimer in attendance, the Midwest Elite Showcase was the place to be on opening night of the fall evaluation period. Event director Henry Thomas welcomed teams from throughout the Midwest to the Oct. 7-8 NCAA-certified event. Here are some of the players who made an impact.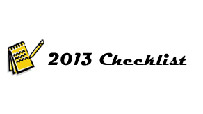 Tesha Buck (Red Wing, Minn.) North Tartan: Buck was a little up and down with her play this summer as she showed flashes of potential but struggled to be consistent. During the evaluation weekend, we saw a different player. The 5-foot-11 combo guard went from being one of the younger players on her North Tartan team to one of the older ones and did a good job leading a young group. Buck is a steady guard who can both shoot and handle the basketball. She does her damage during the flow of an offense that allowed her to pick her spots. She also seemed to be more comfortable on the perimeter, which led to a positive showing in Chicago.
Kennedy Cattenhead (Bolingbrook, Ill.) Illinois Dream Team: At 5-10, Cattenhead has the ideal combination of size and athleticism for a college wing. She is quick enough on the perimeter to guard her position and skilled enough on offense to slash to the basket and make things happen off the bounce. Cattenhead was called on to make plays on offense and she responded with a positive showing. She hit pull-up jumpers and finished when she was around the basket. The fall weekend is a time to leave a lasting impression on coaches and scouts in an effort to gain some momentum going into the school season. Cattenhead did just that.
Jacqueline Grant (Park Ridge, Ill.) Midwest Elite: Grant turned heads as she is a versatile post player who can play both forward and post in college. At 6-3, she has a good feel for the game and the length and tools to create mismatches on the offensive side of the ball. She is a skilled kid who can step out and shoot the ball well enough to spread a defense, creating space for her teammates. Defensively she is an active presence on the floor with the capability to guard multiple positions. She is a capable interior defender who at times can step out and effectively match up with big wings.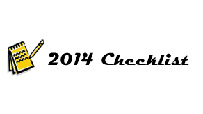 Alexis Glasgow (Arlington Heights, Ill.) Midwest Elite: Glasgow had an impressive weekend in Chicago, showing well at both the Midwest Elite showcase and the USJN Battle of the Programs tournament. At 5-9, she is a shooting guard who is equipped with a very good perimeter jumper in addition to a solid basketball IQ. She has a nice feel for the game, which allows her to make plays with and without the basketball in her hands. Her ability to shoot, dribble and pass make her a triple threat from the perimeter positions. Glasgow will have to work on her physical strength and dedicate herself to the weight room as her combination of a thin frame and a polished offensive skill set will cause defenders to be more physical than usual with her.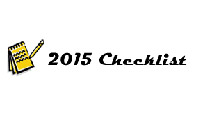 Shakeela Fowler (Milwaukee, Wis.) Wisconsin Playground Elite: It's not every day that a 5-3 point guard leaves a lasting impression. Fowler is a bundle of energy on the floor who really gets after it on the defensive side of the ball. Her ability to sit down 90 feet away from the basket and challenge a ballhandler to get the ball over halfcourt can slow down any offensive system. Her defensive impact helped her Wisconsin Playground team win an AAU national championship last summer in Orlando, and it was still on display this weekend in Chicago. Fowler is a kid that we look forward to watching over the next few years.
Arike Ogunbowale (Milwaukee, Wis.) Wisconsin Playground Elite: While class of 2015 members are struggling to memorize locker combinations or adjusting to new surroundings in high school, Ogunbowale is busy making a name for herself on a national stage. The 5-9 wing has a combination of size and skill that most high school seniors would kill for. She is an offensive talent who can flat-out score the ball. At this early stage in her development, she is shooting the ball at a high percentage from the perimeter both off the catch and off the bounce. Her skill set has a great deal of polish. She is very effective when creating off the bounce and she tends to be efficient with the dribble, which is something a lot of players her age struggle with. Ogunbowale is a player we will certainly keep our eyes on as she develops.

Follow us on Twitter, where you can ask questions and get instant updates.
Become a fan of the site on Facebook and get updates in your news stream.
Discuss this on our Message Board.
Keil Moore is a contributor and national recruiting analyst for ESPN HoopGurlz. He is also the Director of Scouting for the JumpOffPlus.com National Scouting Report - a division of Peach State Basketball, Inc. Moore has been involved in the community since 2007 as a recruiting analyst and trainer. He can be reached at kmoore@peachstatehoops.com or you can follow him on Twitter @keilmoore.