DUNCANVILLE, Texas -- The Southwest Showcase, held by U.S. Elite Sports, was a unique event as it showcased some of the best high-school teams in Texas during an evaluation period setting. This was a step in a different direction from the club teams that we normally see playing during NCAA certified events. With marquee players such as Brooke McCarty (the No. 16 player in the 2014 class), Courtney Williams (No. 9 in 2012) and Tyler Scaife (No. 10 in 2013) in the building, there was a great deal of talent in the Bob Knight Field house for the fall evaluation weekend.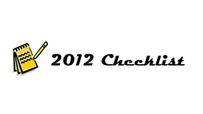 Empress Davenport, Duncanville (Duncanville, Texas): We have seen Davenport a good bit over the past couple years as a key player for her DFW T-Jack summer team. At this event, we got to see Davenport, the No. 70 player in the 2012 class, in a new setting and something new about her game emerged. She proved that while she is still the highly confident combo guard we have always considered her to be, she also is a quality leader with the potential to leave a lasting fingerprint on her Duncanville team this season. Davenport was the quarterback of her team as it ran through sets on offense and tried to get stops in the halfcourt on defense. She led her team vocally and made some key plays to lead by example. While her individual offensive talents were still on display and at times she made the decision to be more aggressive when her team was struggling, it was her leadership that was most impressive.
Jordan Jones, DeSoto (DeSoto, Texas): Sticking with the theme of elite players emerging as leaders in Texas, Jones, the DeSoto point guard and Texas A&M commit, managed to set the bar in this category. She literally acted as a leader for her DeSoto team and played the role of player-coach. About four minutes into the game, Jones, ranked No. 14 in the 2012 class, subbed herself out of the game and onto the sidelines. In a head-to-head matchup with her future college teammate Courtney Williams, Jones managed to figure out how to pull the appropriate strings on and off the court to escape with a decisive win.
Aaliyah Brown, Clear Springs (Houston, Texas): One of the more impressive things about Brown is her ability to impact the game with and without the basketball. She does a number of things well, which helped her Clear Springs High School team beat a couple of quality opponents. Next year Brown is headed to George Washington to start her college basketball career, but in Duncanville she put on a show that A-10 coaches will have to deal with for the next four years. At 5-foot-9, Brown is an athletic scoring guard with an endless motor. She has the ability to impact a game on the defensive end because she is equipped with the size and the athleticism to guard multiple positions on the perimeter. She also will rebound the ball at a high rate from the guard spot. Offensively she showed the ability to score around the basket with an array of finishes or step out on the perimeter from time to time and knock down an open jumper.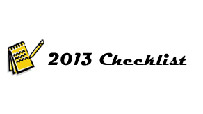 AJ Alix, Bellaire (Bellaire, Texas): The 5-6 point guard saw time both on and off the ball as she shared backcourt duties with Bianca Winslow and Lulu McKinney. This allowed Alix to be a bit more aggressive on the offensive end, and she thrived in this role. Alix showed the ability to attack the basket, get in the lane and make positive things happen on the offensive end. She finished in traffic and, when she drew help defenders, showed that she could make the read on the fly and make the appropriate pass in a timely fashion. Alix's weekend in Duncanville showed that she has the tools to play both on and off the ball as well as the versatility to allow a coaching staff to utilize her where needed.
Stabresa McDaniel, Skyline (Garland, Texas): We got to see more out of McDaniel than we have in the past. She was asked to be a focal point in her Skyline High School team's offense, and she did a good job taking care of the ball and getting quality shots with the offense running through her. At 5-10, she is best defined as a combo forward at this point, but her perimeter skill set is coming along well. She can put it on the floor and create offense and does a good job finishing plays around the basket. Her mid-range jumper seems to be improved, and she showed confidence in pulling up when defenses gave her space. This is an area she will need to continue to develop moving forward, but the growth is certainly there. As always, McDaniel's strength, rebounding the basketball, was on display. She is one of the better under 6-feet rebounders in the class of 2013.
Jada Terry, Cedar Hill (Cedar Hill, Texas): At 6-4, the University of Texas commit is blessed with a great combination of size and athleticism for the center position. She is a well-schooled post player who will demand the ball on the block, but she knows how to score it or get fouled as soon as she gets her hands on it. Terry, the No. 28 player in the 2013 class, is the kind of post player who isn't afraid of contact on either side of the ball. She will fight for position and punish people with her size and strength if she gets beat on the block. She has a solid game on both the left and the right block. If she can continue to develop a feel for how to play in the post, while adding more to her post move arsenal, Terry will go a long way toward becoming one of the best offensive post players in the class. Terry is a big, strong post player with the agility to get quality position on the defensive boards and the strength to throw a quality outlet pass on a consistent basis.

Follow us on Twitter, where you can ask questions and get instant updates.
Become a fan of the site on Facebook and get updates in your news stream.
Discuss this on our Message Board.
Keil Moore is a contributor and national recruiting analyst for ESPN HoopGurlz. He is also the Director of Scouting for the JumpOffPlus.com National Scouting Report - a division of Peach State Basketball, Inc. Moore has been involved in the community since 2007 as a recruiting analyst and trainer. He can be reached at kmoore@peachstatehoops.com or you can follow him on Twitter @keilmoore.