BALTIMORE, Md. -- The Beast of the East Showcase has become the premier pre-Christmas event in the mid-Atlantic, and this year's event featured six teams in the POWERADE FAB 50 Week 1 rankings. There was no shortage of elite players in the building, especially in the senior class.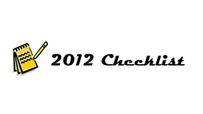 Jephany Brown, H.D. Woodson (Washington, D.C.): A 6-foot power forward, Brown was an absolute terror on both ends, leaving opponents with the tough task of trying to keep her from doing whatever she wanted to do in the paint. Her inspired play helped Woodson run away from Oak Hill in a marquee matchup on Saturday afternoon. Brown scored from the post, dominated the glass and even showed off her versatility by hitting a couple 3-pointers. She's taking her show to the Big East next year to play at Providence along with teammate Chanel Green.
Lexi Carpenter, Forest Park (Woodbridge, Va.): On first glance, Carpenter doesn't come across as a top-shelf scoring guard. But the 5-foot-8 Dayton signee brought her "A" game Saturday and made tough shot after shot against Saint John's College, the nation's No. 5 team. With range to 23 feet, it's important that opposing defenses never lose sight of where the thin-framed scorer is on the hardwood. In the end, her team came up short, but Carpenter's play left an impression on the entire gym at St. Frances Academy. It's easy to see how Dayton coach Jim Jabir envisions her game fitting in with a talented group of recruits coming to the Atlantic 10 power next season.
Jodie Cornelie, Oak Hill (Mouth of Wilson, Va.): Cornelie is in her first year in the States after coming over from France for her senior year. Like Carpenter, the 6-4 power forward is headed to Dayton next year. Had Cornelie played in America last year, she'd have been a prime candidate to be ranked in the Top 100. Blessed with real size, her frame is similar to that of current mid-major terror Elena Delle Donne of Delaware. While Cornelie is not as consistent of a scorer as Dell Donne was at the same age, she did score in a variety of ways, including hitting four 3-pointers in the first half of Oak Hill's game on Sunday vs. Saint John's College before a couple of tough foul calls sent her to the bench for the majority of the second half.
Jonquel Jones, Riverdale Baptist (Ellicott City, Md.): Simply put, Jones was dominant in the second half of Saturday night's final vs. No. 41 Regis Jesuit. A stellar summer elevated her to No. 36 in the class, and the 6-3 forward has done nothing but live up to the expectation that comes with that ranking. Jones finished on the offensive end at the rim, in the lane and from beyond the arc. On the defensive end, she made plays that translated to easy baskets so frequently that it would have been easy to confuse her with one of this year's Heisman Trophy finalists, Tyrann Mathieu. Unlike the LSU defensive back, Jones will be taking her talents to Clemson and the ACC next fall.
Angela Mickens, Robert E. Lee (Staunton, Va.): Mickens was by far the most refined point guard in the building, making the right decision time and time again. Add that intelligence to her athleticism, and it's only a matter of time before the James Madison signee makes a case to be the best point guard in the CAA. The 5-6 floor general is ranked No. 91 in the 2012 class by ESPN HoopGurlz. She's the type of player who takes more pride in a quality pass to a teammate for a score than in scoring herself, a real rarity in this day and age.
Mooriah Rowser, Saint John's College (Rockville, Md.): A 34-point game by Rowser against Forest Park on Saturday afternoon was one of the best individual performances of the weekend. The 5-9 slightly built wing seemed to be everywhere on both ends of the floor, scoring a majority of her baskets in transition off defensive energy. Next fall, the Memphis signee will give coach Melissa McFerrin a perimeter threat who can make an impact on both ends of the floor. For now, Rowser will focus on keeping Saint John's College, ranked No. 5 in the country, among the nation's elite.

Follow us on Twitter, where you can ask questions and get instant updates.
Become a fan of the site on Facebook and get updates in your news stream.
Discuss this on our Message Board.
Brandon Clay is a contributor and national recruiting analyst for ESPN HoopGurlz. He is also the publisher of the JumpOffPlus.com National Scouting Report and the owner of Peach State Basketball, Inc. Clay has been involved in the community since 2001 as a recruiting analyst, event operator and trainer. He can be reached at bclay@peachstatehoops.com or you can follow him on Twitter @peachstatehoops.