ATLANTA -- The JumpOffPlus.com Holiday Invitational brought 32 teams from seven states, as far north as Pennsylvania and as far south as Florida, into the national spotlight with a host of POWERADE FAB 50 teams doing battle. As is usually the case, good teams have good players, and our first of two underclass tip sheets focuses on the junior class.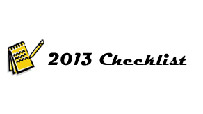 Kylee Smith, Alpharetta (Ga.): Sometimes the most telling thing about a player is how she handles a tough game and how she responds afterward. Smith's team was held to 21 points in an opening-round loss to Hoover, but the 5-foot-11 junior guard responded with some great basketball the rest of the way. She showed her shooting touch, which has always been a strength, but her growth at making plays in other ways is the most exciting evolution in her game. Smith, the No. 52-ranked player in the ESPNU HoopGurlz Super 60, uses her size well to create off the dribble and showcased sharp court vision and the ability to deliver the ball on target to a teammate in traffic. She's the type of player who can give you the big scoring nights, but game-in-and-game-out she's going to fill different columns of the box score and compete to give her team the best chance to win. She might not be as good handling the ball as a Kelly Faris (Connecticut), but she has that hard-nosed competitiveness to do the little things that make a team successful.
Kiernan McCloskey, Germantown Academy (Fort Washington, Pa.): This 6-1 junior isn't the prototypical power forward who is going to be physical and dominate from inside six feet. But McCloskey has good length to be an effective defender and rebounder, and her lean frame allows her to face up and use her terrific footwork to create scoring opportunities. If she can add some strength so the bigger posts can't push her out as easily, she will be able to help a lot of college programs because she works hard with what she has now to defend and rebound. She doesn't force offense, reads the court and helps her team execute in the halfcourt.
Angel McGowan, J.L. Mann (Greenville, S.C.): This 5-9 guard plays with consistent effort and finds ways to keep her perennial South Carolina-contending team in each game, regardless of the opponent. She's not a perimeter player that coaches go to four-down isolations for, but that's not to say she can't score. She finished with 23 points in the Silver Division championship game. She shows discipline in the halfcourt and finds scoring opportunities within the offense, but she shows her athleticism on defense and gets out in transition, which enables her to have big scoring games without taking a large number of shots.
Breanna Richardson, Rockdale County (Conyers, Ga.): At 6-1, Richardson meets all the physical requirements to be an impact player at the college level. She has the height and length, and she has a solid build that will only get better with commitment to the weight-training programs that the top programs demand of their best players. She has the agility to play inside and out, and while projecting her at the wing is plausible, her footwork needs improvement if she's going to defend the most explosive perimeter players effectively. She shows flashes of being a dominant player, but against the average high school player she has the physical tools to dominate for longer stretches. If she finds that consistency, she could be an elite prospect in the class.
Marques Webb, Hoover (Hoover, Ala.): At the Nike TOC a week earlier, much praise was given to St. Mary's (Phoenix) post Chantel Osahor for her passing ability for an inside player. Webb was pretty impressive herself at the Holiday Invitational. She is an intimidating presence on the blocks with a scary combination of physical strength and agility. When she was left one-on-on with a defender, she quickly assessed her mismatch and capitalized. When she was doubled or didn't have enough room to operate, she was quick to find a spot-up shooter or a slashing teammates for a scoring opportunity. She has the skill and repertoire to score a lot more than she does, but you can't fault her for making the right reads with all the talent that surrounds her at Hoover. It is that basketball I.Q. and physical presence that has her ranked No. 37 in the ESPNU HoopGurlz Super 60.
Follow us on Twitter, where you can ask questions and get instant updates.
Become a fan of the site on Facebook and get updates in your news stream.
Discuss this on our Message Board.
Chris Hansen is the national director of prospects for ESPN HoopGurlz and covers girls' basketball and women's college basketball prospects nationally for ESPN.com. A graduate of the University of Washington with a communications degree, he has been involved in the women's basketball community since 1998 as a high school and club coach, trainer, evaluator and reporter. He is a member of the McDonald's All-American team selection committee. Hansen can be reached at chris.hansen@espn.com.