ATLANTA -- Our second tip sheet from the 2nd Annual JumpOffPlus.com Holiday Invitational focuses on a 2014 class that seems to be deep with talent. Some of these players aren't household names, but they still showed the types of things that project well for their potential at the college level.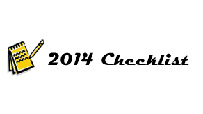 Brianna Cummings, Greater Atlanta Christian (Norcross, Ga.): What a difference a year makes. Cummings, a 5-foot-11 wing from Lawrenceburg, Ga., has made great strides in evolving from a potential prospect to a legitimate impact player. She has tremendous length and athleticism, which has been met with increased physical strength. She is a force when she attacks from the perimeter, especially in transition. She seems comfortable taking a leadership role on the floor following Kristina Nelson's transfer to Buford over the summer. She isn't just a pure athlete, either. She has an emerging skill set to handle the ball, make plays with the pass and all the tools to become a threat shooting the ball with range.
Kristina King, Thomasville Prep (N.C.): Before you get to the winter of 2014 and ask where all the 6-3 and 6-4 kids are, write down King's name. The long, lean and athletic post player will be intriguing for those attributes alone. While not a polished player yet, she does work hard to get position in the post. Her face-up slashing game from the high post is ahead of her low-block scoring skills. Her vision in the post to detect the double team and where her outlets are isn't there yet, either, but when that comes, her effort should make her a force on the quick repost. Her shooting needs some refinement as well because better defenders will start playing off her to avoid getting beat off the dribble. We'll see where she is in August and a summer on the club circuit, where teams can match up with her height and length to challenge her.
Keiana Gilbert, Lawrence County (Lawrenceburg, Tenn.): This 6-0 prospect grabs attention for her physical tools alone. She has a strong frame and is a very good athlete with a world of upside because of it. She has the length and agility to project as a terrific wing player if the skill catches up with her athleticism. That process is in the works. She showcased a pretty pull-up 12-footer in transition and did not hesitate to take shots from behind the arc. She has the base shooting mechanics that can be refined to improve her long-range consistency. Right now her shot is a little flat, but with the other possibilities and potential Gilbert has, there is plenty of reason to keep watching into this spring and summer.
Akela Maize, Dudley (Greensboro, N.C.): The prospects measuring in at 6-4 are going to get circled at any and all events, and this sophomore will probably have coaches circling back for another viewing. She's got the length and build that's similar to Louisville post Sherrone Vails at the same age. If she can add muscle like Vails has done at the college level, then she will definitely be on people's radar when looking for a mobile, athletic post who can block shots and run the floor in transition. She showed some skill to go with her physical upside, hitting a pair of mid-range jumpers against a sagging defense trying to take the paint away.
Alexa Middleton, Riverdale (Murfreesboro, Tenn.): The talent this point guard possesses has been well-documented since her first wicked crossover as an eighth-grader playing up on older Tennessee Flight teams. But the reason she's included from this event is because of her growth as a true point guard. With teammate Tyisha Petty out with an injury, she is her team's only other option at point guard. She's handling her turnovers so much better as a sophomore, and perhaps some of that is because she's not turning it over as much. She gets applauded for her shooting stroke, which wasn't as dialed in as we've seen in the past, but she sure passed the ball as well as any viewing to date. She seems to grasp the difference between engaging the defender to allow a play to develop and simply creating off the dribble and making it up as she goes. A distinction that was as evident a year ago at this very same tournament.
Kayla Potts, Forest Park (Ga.): This 5-9 prospect is showing signs of being that scoring point guard that seems to be the style of choice for many college coaches. The lefty has a smooth spin move, and she isn't a one-track mind when she attacks off the dribble; she's actually best at finding spot-up shooters as the defenders freeze or collapse on her penetration. She can knock down open shots from the perimeter and is a pretty good athlete. The only question is if she has another gear she can kick into. She's not slow by any stretch, but seems to play at a constant speed in the open court. If she's simply playing under control and scanning the floor and has that sixth gear in her back pocket, more power to her.
Follow us on Twitter, where you can ask questions and get instant updates.
Become a fan of the site on Facebook and get updates in your news stream.
Discuss this on our Message Board.
Chris Hansen is the national director of prospects for ESPN HoopGurlz and covers girls' basketball and women's college basketball prospects nationally for ESPN.com. A graduate of the University of Washington with a communications degree, he has been involved in the women's basketball community since 1998 as a high school and club coach, trainer, evaluator and reporter. He is a member of the McDonald's All-American team selection committee. Hansen can be reached at chris.hansen@espn.com.