BERLIN, Ohio -- Every year the Classic in the Country MLK weekend event brings Ohio's top talent to a national stage and showcases some of the best high school basketball you can find in America. The 2012 Classic in the Country was no different. With 30 high school teams from throughout the Buckeye State facing off, it was a great chance to check out three days of elite high school basketball. Here are just a few of the standouts.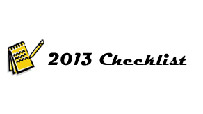 Alexandra Harris, Lorain (Ohio): Athletic post players always catch your attention, and Harris is an athletic post that certainly draws the eye. At 6-foot-3 she is active and mobile on both sides of the ball and has a motor that runs fairly well for a player with her physical gifts. At this point in her development, Harris' impact is felt more on the defensive side of the ball than anywhere else. Her ability to control the backboards and challenge shots in the lane make her quite the anchor to any defensive attack. In her game against Tecumseh (New Carlisle, Ohio), she managed eight blocked shots while altering an additional few due to her presence alone. The next major step for Harris will be polishing her offensive skill set and working on becoming a legit back-to-the-basket scorer, an improvement that will do nothing but increase her value as a college prospect.
Charon Sweeney, Rogers (Toledo, Ohio): In Sweeney, Toledo Rogers has a spark plug as a point guard. The 5-3 junior is a bundle of energy on the floor and is at her best when she is pushing the ball in transition and setting up her teammates. Sweeney, who is built like a running back, was effective attacking off the dribble and seemed to make good decisions picking when to kick to open teammates and when to pull up for a jumper. On the defensive side of the ball, Sweeney focused her attention on slowing down opposing point guards and playing the passing lanes in an attempt to get a steal and start the game going the opposite way. She managed to do both early and often during her play in Berlin.
Bianca Quisenberry, Tecumseh (New Carlisle, Ohio): If you had to pick one word to describe Quisenberry's game, "winner" would be a word that would accurately portray it. At 5-8, Quisenberry is a solid athlete blessed with a host of intangibles that often go unmeasured. While she might not be the biggest, the fastest or the strongest, when she has the chance to compete and outwork an opponent, she has that certain something that helps her rise to the occasion. Her motor is always running, and when it is the second or third effort that is needed to make a play, she is there to answer the call. But don't let her will and competitive instinct mislead you, she has worked hard to perfect a solid floor game and can score the ball in a variety of ways.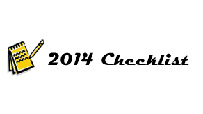 Makayla Waterman, Fairmont (Kettering, Ohio): In basketball circles, "polished post play" is beginning to sound like an oxymoron. Many times, "raw" is a better description than "skilled." But Waterman, the No. 17 prospect in the ESPNU HoopGurlz Terrific 25, is the kind of player who breaks that mold. The 6-2 power forward has an unteachable feel for the game and how to operate in a half-court offense. Her ability to pass the ball to teammates in stride where they can make an easy play would be special in and of itself, but the fact that she has the potential to be a quality post scorer and use her passing ability to beat a double team on a consistent basis makes her scary to say the least. In Berlin, Waterman was just coming back from an anterior-cruciate ligament tear that forced her to miss the first part of the season. If the knee was bothering her in any way, it was hard to tell.
Stasha Carey, Midpark (Middleburg Heights, Ohio): Of all the positions on the court, center might be the hardest to learn development-wise. The combination of skill, strength and basketball IQ needed to excel in the pivot takes years to learn and perfect. At the Classic in the Country, we saw flashes of what could be from Carey. At 6-2, Carey is blessed with long arms and legs, which allow her to run the floor well enough to keep up with the guards. She showed nice soft hands, and when she was able to catch the ball in space, she had the ability to keep it high and finish the play at or around the rim. Carey will need to continue to develop her all-around game and add weight to her thin frame, but there is certainly some upside there, and that will leave us all wanting more.
Kathryn Westbeld, Fairmont (Kettering, Ohio): Westbeld, a 6-2 post player and the No. 19 prospect in the class of 2014, has a unique set of skills. She has a solid back-to-the-basket package that allows her to make plays around the basket as well as the ability to score when facing the basket either off the jumper or the bounce. In Berlin we got to see her in another light as she played a good bit of the game on the perimeter. She showed her ability to make plays off the bounce, and at times even played the point. While this isn't her ideal position in college, Westbeld's ability to make the adjustment to a new position and show well against premier competition is certainly noteworthy. Westbeld is one of the more productive players in the class of 2014 regardless of position. Her skill set and versatility go a long way in allowing her to do so.
Emily Yoder, Hiland (Berlin, Ohio): Playmaking at point guard is essential to the success of any team, especially a team that gets a majority of its offense from half-court situations. At 5-3, Yoder showed the potential to run a team while still picking spots to score the ball herself. In the second half of a close game, she had a calming effect at the point and helped her team fight back to take a late lead before losing the game in the final seconds. The steady lead guard was a key contributor for her Berlin Hiland team and left a lasting impression.

Follow us on Twitter, where you can ask questions and get instant updates.
Become a fan of the site on Facebook and get updates in your news stream.
Discuss this on our Message Board.
Keil Moore is a contributor and national recruiting analyst for ESPN HoopGurlz. He is also the Director of Scouting for the JumpOffPlus.com National Scouting Report - a division of Peach State Basketball, Inc. Moore has been involved in the community since 2007 as a recruiting analyst and trainer. He can be reached at kmoore@peachstatehoops.com.