LOUISVILLE, Ky. -- The Louisville Invitational Tournament celebrated its 40th anniversary last weekend. The event consistently brings together the best talent from around the state of Kentucky each season, and the 2012 version was no different.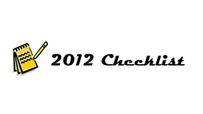 Kendall Noble, Perry Co. Central (Hazard, Ky.): A 5-foot-11 perimeter threat, Noble has recovered nicely from a knee injury. She has real ball skill with the ability to change directions off the bounce and can make the open jumper. Noble led her team to a big quarterfinal win Friday night and gave nationally ranked DuPont Manual (Louisville, Ky.) a Saturday morning scare in the semifinal.
April Wilson, DuPont Manual (Louisville, Ky.) : Wilson, a four-star point guard prospect, is a dynamite facilitator who makes her teammates better with her penetrate and kick skill. She's quick with the basketball in her hands and her floor vision led to several easy baskets in transition for Manual. Add that to her willingness to defend and the Purdue signee will fit in nicely with current Boilermaker guards K.K. Houser and Courtney Moses next fall.
Kara Wright, DuPont Manual (Louisville, Ky.) : With her team in a bind on Saturday morning, Wright was outstanding at making plays in the open floor to lead her team to a victory. At 5-11, she's a bigger perimeter threat who can do her damage on the offensive end or on the other end disrupting the offense with her length in the passing lanes. Wright is headed to Southeast Missouri State and should be an immediate impact player in the Ohio Valley Conference.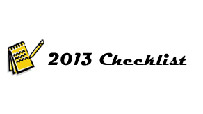 China Dow, Christian Academy (Louisville, Ky.) : Dow plays a really active game on both ends. Her motor runs consistently and she has a bull in china shop mentality inside the lane. Height wise she's only about 5-9, but toughness and productivity are essential in this game allowing Dow to play much longer than her height. She even handled the ball in the open floor breaking nationally ranked Marion County's pressure defense on Friday night.
Makayla Epps, Marion County (Lebanon, Ky.): Louisville coach Jeff Walz was in the building on Friday night checking on his future point guard. Epps did not disappoint playing one of her best games of the season with multiple 3-pointers early in the game before getting into lane to score around the rim. Her game has been up and down since we first saw her going into her freshman year, but on nights like Friday, she shows that she's still in the discussion as a top-flight point guard.
Ashton Feldhaus, Madison Central (Richmond, Ky.) : Feldhaus has grown a couple of inches since our last evaluation and her frame has leaned out in the process. The 6-1 hybrid forward is still developing her offensive game and is at her best around 10-12 feet from the basket. Increasing her upper body strength will be a point of emphasis when she gets to the collegiate level.
Whitney Hartlage, Mercy Academy (Louisville, Ky.) : The 5-8 shooting guard shot the basketball so well in the quarterfinal on Friday afternoon that Marion County played a face-guard denial defense Saturday morning to limit her touches. Not letting her get the basketball seemed to be the only thing that could keep Hartlage from lighting up the scoreboard. She has a quick release and isn't afraid to let it fly from anywhere inside of 25 feet.

Follow us on Twitter, where you can ask questions and get instant updates.
Become a fan of the site on Facebook and get updates in your news stream.
Discuss this on our Message Board
Brandon Clay is a contributor and national recruiting analyst for ESPN HoopGurlz. He is also the publisher of the JumpOffPlus.com National Scouting Report and the owner of Peach State Basketball, Inc. Clay has been involved in the community since 2001 as a recruiting analyst, event operator and trainer. He can be reached at bclay@peachstatehoops.com.