PHILADELPHIA, Pa. -- Blue Chip Super Sunday has become a staple of the high school season in the Northeast. With 14 of the region's premier school programs on hand, there were multiple underclassmen and seniors alike who caught our eye.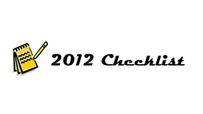 Carrie Alexander, Bishop McNamara (Washington, D.C.): A Drexel recruit, 5-8 shooting guard will provide them with instant offense both off the bounce and off the catch. She was really good at the Beast of the East in December and followed that up with another quality performance on Sunday.
Kahleah Copper, Prep Charter (Philadelphia, Pa.): A Rutgers signee, Copper shined like gold on Sunday night. She was the premier athlete in the event. Her ability to slash through the lane seemingly at will helped Prep Charter to a win over Johnson's O'Hara squad in Sunday's nightcap. At 5-11, she's long enough to be a threat on both ends of the floor especially going after loose balls coming off the rim.
Rachel Pearson, Archbishop Carroll (Radnor, Pa.) : Pearson will join Alexander next fall at Drexel. They should be a great compliment to each other's style of play which spells trouble for CAA league opponents. Pearson can score it as a spot shooter or on the move to get her shot. Her school team runs a lot of set offense designed for quick shot opportunities. On multiple possessions, the 5-11 wing came off a designed flare screen to make wide-open 3-point attempts.
Lisa Mifsud, Villa Maria (Erie, Pa.): A Holy Cross recruit, Mifsud was impressive both here and at the NIKE TOC in December. The 5-7 point guard has good ball skill going to either hand and real shooting range to beyond the 3-point line.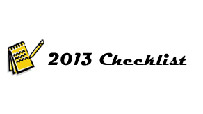 Kristie Costantino, Archbishop Carroll (Radnor, Pa.): Costantino is everything that a point guard should be. Her game is gritty while she is tough, a good shooter and an even better communicator to her teammates. The 5-6 junior point guard plays like Hofstra senior point guard Candice Bellocchio. Like Bellocchio, Costantino makes life hard with her presence on the defensive end of the floor as well. She had multiple steals and deflections leading to easy baskets for Carroll on their home floor.
Kathleen Fitzpatrick, Academy of Notre Dame (Villanova, Pa.): The 5-7 point guard was both efficient and effective in Sunday's game versus Holy Cross. She had multiple 3-pointers all the while setting the floor up for her teammates to get open looks as defenders closed out to prevent the open jump shot. Fitzpatrick's game revolves around an unselfish vibe with the ability to make others around her better.
Shanice Johnson, Cardinal O'Hara (Springfield, Pa.): Consistency is key for the 6-foot junior power forward. She'll have a couple of possessions where she dominates, then a couple where she is content to let the game go on around her. When she is dialed in, she is a top-flight forward prospect in the class. Her size lends itself to a power game inside of 15 feet. Players from Prep Charter were flying backwards off of her while trying to keep her from attacking the rim.
Karlee McBride, Villa Maria (Erie, Pa.): Just a junior, the 5-11 wing has already pledged to attend Bowling Green after graduation. That's great news for coach Curt Miller and his staff but no so great for the rest of the teams in the MAC. McBride can shoot the three, score in the midrange and finishes well when she gets the ball in the lane amongst traffic. Good basketball players run in the family as her sister, Kayla, is currently a redshirt-freshman at Notre Dame.
Kiernan McCloskey, Germantown Academy (Fort Washington, Pa.): The only way to stop the 6-1 forward's motor is to hope she fouls out. That's exactly what happened to McCloskey on Sunday, but not before she was a major factor on the boards, around the rim and on the defensive end. If she improves her 3-point percentage, she'll become a true all-around threat at either forward position.

Follow us on Twitter, where you can ask questions and get instant updates.
Become a fan of the site on Facebook and get updates in your news stream.
Discuss this on our Message Board
Brandon Clay is a contributor and national recruiting analyst for ESPN HoopGurlz. He is also the publisher of the JumpOffPlus.com National Scouting Report and the owner of Peach State Basketball, Inc. Clay has been involved in the community since 2001 as a recruiting analyst, event operator and trainer. He can be reached at bclay@peachstatehoops.com or you can follow him on Twitter @peachstatehoops.