AUSTIN, Texas -- March is synonymous with big-game basketball performances on championship stages. Texas is no exception. With both the semifinal and final state playoff games held at the Frank Erwin Center on the home floor of the Texas Longhorns, the UIL State Championships was certainly one of the nation's biggest stages for high school basketball.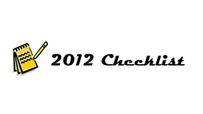 Kamy Cole, Brock (Texas): It's hard enough to win one state championship, but Cole and her Brock team won their fourth straight UIL 2A title this weekend. The Texas Christian signee drove the Brock offense like a smooth-handling Audi, finishing with 19 points and 10 rebounds in the championship game. Cole will take all four of her rings and her game to the Big 12 next year. She's a solidly built 5-foot-9 shooting guard who is at her best taking the basketball to the floor, although this past weekend she showed a willingness to take and make the open 3-pointer as well.
Ashley Eli, Mansfield Summit (Arlington, Texas): Eli is a real competitor on both ends of the floor and a workhouse on every possession. The 5-9 forward has added an effective left-handed jumper that she hit multiple times off of the dribble from 15 feet. If the North Carolina State signee can stretch that range out past the 3-point line, she will become a very efficient and effective offensive weapon for Wolfpack coach Kellie Harper.
Kendall Shaw, Barbers Hill (Mont Belvieu, Texas): The 6-4 center is a legitimate post scoring option whether it is on the low block or facing the basket out to 17 feet. She'll provide Vanderbilt coach Melanie Balcomb with another true center on the roster to complement Stephanie Holzer. Given that she dedicates herself daily to being in great shape, Shaw should see her game flourish during her career in Nashville.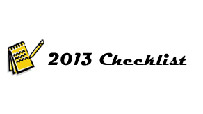 Haily Jenkins, Martin's Mill (Texas): Jenkins was impressive on this stage last year, and this past weekend was no different. The 5-8 shooting guard displayed more offensive output after her team lost Emily Williams to graduation. She made shots from beyond the arc, in the mid-range area and at the rim in transition.
Brianna Taylor, Spring Dekaney (Houston, Texas): At 5-9, Taylor provides a nice-sized wing option. She was everywhere on Friday night, playing passing lanes on defense and making quality plays with her ball-handling ability on the offensive end. Her willingness to both pass it and score it makes her unique in a state that is full of talented shooting guards.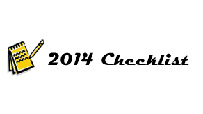 Ariel Atkins, Duncanville (Texas): Atkins runs the floor so well that she might join Duncanville's track team next week after helping the school win a state championship on Saturday. In addition to her speed in the open floor, Atkins hit multiple shots from 15 feet and the 3-point line, too. A 5-10 left-handed forward, Atkins is one for the radar.
Sarah Cantu, Celina (Texas): Cantu's skill set caught our eye. A 5-7 combo guard, she can shoot the ball, handle it and distribute as well. Although we project her as a point guard at the next level, Cantu played both on and off the ball this season, sharing the backcourt with Lipscomb signee Presley Stastny. That versatility reminds us of current Rice University junior guard Jessica Goswitz as a prospect.

Follow us on Twitter, where you can ask questions and get instant updates.
Become a fan of the site on Facebook and get updates in your news stream.
Discuss this on our Message Board.
Brandon Clay is a contributor and national recruiting analyst for ESPN HoopGurlz. He is also the publisher of the JumpOffPlus.com National Scouting Report and the owner of Peach State Basketball, Inc. Clay has been involved in the community since 2001 as a recruiting analyst, event operator and trainer. He can be reached at bclay@peachstatehoops.com or you can follow him on Twitter @peachstatehoops.