DALLAS -- Spring is here, and with that comes the beginning of a new summer basketball season. This weekend we were in Texas covering the DFW March Fest, which is in its 10th year of existence. Last year players such as McDonald's All-Americans Moriah Jefferson and Jordan Jones kicked off their summer seasons there. In addition to Jefferson and Jones, we got to see the emergence of Texas A&M-bound guard Peyton Little as well as TCU-bound guard Veja Hamilton. This year we had marquee performances from marquee names such as Brianna Turner, Lashann Higgs and Tyler Scaife. Here is a look at some of the other players who stood out.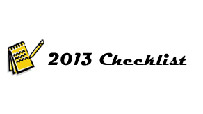 AJ Alix, Cy-Fair: It was another solid performance for the athletic point guard from Bellaire (Texas). Alix can create her own shot in the half court as well as get out in transition and make plays to get her team easy baskets. When a half-court look breaks down, Alix is a skilled one-on-one player who showed the ability to consistently make plays. She has a nice pull-up jumper in her repertoire and she uses it well to avoid over-penetrating and drawing unnecessary charge calls. Alix has the potential to emerge as one of the better point guards in the class of 2013.
Camesha Davis, Titans Elite: Finding elite prospects who are ready to produce right away at the college level is the goal of every college program in the country. Pinpointing a prospect with a high level of potential who could turn into a productive addition to a roster is the next best thing. While the book on Davis isn't written yet, it seems safe to say she has the potential to fall into one of those two categories as she walks onto a college campus next summer. Davis stands 6-feet tall but has the wingspan of someone three or four inches taller. In addition to her great length, Davis is a very good athlete who thrives when she can get up and down the court and make an impact on the game in transition. She still has work to do on her perimeter shooting and her ball handling, but those are things she can certainly improve. The key for Davis will be making the strides in the skill department that will allow her to maximize her physical tools at the next level. Davis is an elite athlete with beyond prototype tools for a college wing. At this point we can't say if she will be an impact recruit on Day One or if she is going to take a year or two to get seasoned, but the potential is certainly there.
Jamaika Hughes, Texas Dream Team: Detractors of summer basketball often point to the focus on individuality and selfishness, especially at the offensive end, as to a reason to dislike the amount of games and the fanfare that go into the summer circuit. They should all go see Hughes, a Texas Tech commit, play. She is the kind of prospect who gives energy on both sides of the ball, focusing on trying to help her team win instead of looking at her own individual stat line. Hughes' impact was felt on offense as she pushed the ball in transition and helped her team score easy baskets, but it was her defense that left an impression. The 5-8 prospect managed to get her hands in the passing lanes and pressure opposing ball handlers with a lot of success. Hughes is a stellar athlete who is also a joy to watch play the game.
Kelsey Lang, DFW G-Dub: It's no secret that quality post play is hard to find, and the 6-4 Lang possesses the tools and ability to be a nice pick-up for her school of choice. Lang has the right mixture of length and mobility that allows her to be a factor on the defensive side of the ball. She did a good job of locking down the paint with her shot-blocking ability and was able to avoid unnecessary fouls while still making a positive impact for her team. Lang is a bit more methodical on offense, especially when she is playing with her back to the basket. You could see the potential, though, as she would make a sound move but struggle to finish the play or kick the ball back out to a guard, giving up quality post position. As she becomes more confident in her ability to make plays in post-up situations, her overall effectiveness will increase.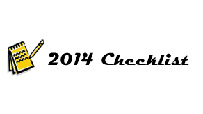 Brooke McCarty, Cy-Fair: There might not be a prospect in any class who has to consistently prove people wrong as much as McCarty does. At 5-3, McCarty's size can be an issue for those who just take a look at her walking into the gym. But what makes McCarty special is her ability to immediately make you forget about her lack of size and focus on her sizable game. It's all thanks to her quickness, which she uses on both sides of the ball. On offense, she has an uncanny ability to create space off the dribble, which makes her height a non-factor. This, coupled with her willingness to get the ball out of her hands early and often in order to make a play for others, makes a great package for the young point guard. One of the more intriguing things about McCarty's game is her ability to play the role of playmaker while taking care of the ball. She rarely commits the turnovers that lead to easy transition baskets for her opponents, and for the most part she finds ways to get her teammates involved on plays that make the game easier for them. By playing to her strengths, McCarty has almost eliminated her weakness.

Follow us on Twitter, where you can ask questions and get instant updates.
Become a fan of the site on Facebook and get updates in your news stream.
Discuss this on our Message Board.
Keil Moore is a contributor and national recruiting analyst for ESPN HoopGurlz. He is also the Director of Scouting for the JumpOffPlus.com National Scouting Report - a division of Peach State Basketball, Inc. Moore has been involved in the community since 2007 as a recruiting analyst and trainer. He can be reached at kmoore@peachstatehoops.com or you can follow him on Twitter @keilmoore.