ORLANDO, Fla. -- The AAU Spring Fling 2 gives summer teams throughout Florida an excellent opportunity to compete against the top teams from throughout the state. The three-day tournament this past weekend drew a majority of the best teams, and here's a look at some of the individual standouts.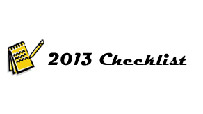 Brittany Brown (Fort Walton Beach, Fla.), Miami Suns: The 5-foot-8 guard is the kind of explosive scoring threat that college programs love. Brown has a solid build and is capable of taking a bump and still getting to her spot. Brown is good with the basketball in her hands and likes to use the dribble to create her own shot opportunities on the perimeter. She has the ability to attack a defender with different counters and size-up moves in order to create space for a jump shot, and when she gets into her shooting motion she manages to elevate and get the ball up and out in a good amount of time. With her skill set and athletic ability, Brown has the ability to play both on and off the ball in college. If you could pair her with a true distributor at the point, Brown's offensive game would flourish. As her game continues to mature, the next step for Brown will be improving her offensive awareness and knowing when to take a shot and when to get others involved.
Sydnei McCaskill (Orlando, Fla.), Central Florida Elite: As the consummate point guard, McCaskill has the ability to consistently make the game easier for her teammates. A solid pick-and-roll point guard, McCaskill seems to consistently make the right reads and take care of the basketball. Her ability to "hit singles" and not gamble in the half court is a skill on its own -- she is the kind of low-risk, high-reward guard that rarely gets the credit she deserves. Throughout her time in high school at Dr. Phillips, McCaskill has continued to develop as a perimeter shooter to the point where defenses have to play her honest.
Raiygne Moncrief (Lauderhill, Fla.), Miami Suns: Any college coach will tell you that hyper-athletic wings with a level skill set don't grow on trees. From year to year there are a handful of kids with elite athleticism who are able to pair their physical gifts with some sort of refined skill set. Moncrief is that kind of guard. At 5-9, she has the ability to make an impact on the game on both offense and defense. She is a more than capable defender who can guard all three perimeter positions in addition to being a capable slasher with the ability to get to the rim and finish plays. Moncrief, who played through injury this past weekend, was a big part of her team's success in advancing all the way to the championship game.
Hannah Schaible (Orlando, Fla.), Central Florida Elite: Schaible is the human version of the Swiss Army Knife. The 5-9 forward has the ability to step up and handle whatever task is needed of her. This past weekend, Schaible guarded four different positions, rebounded at a rate most post players would be envious of, and shot the ball well from the perimeter while managing to still do a good amount of dirty work around the basket. It was yet another solid weekend for the undeclared prospect.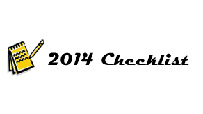 Aisha Edwards (Miami, Fla.), Miami Suns: Even though she is just an underclassman, Edwards was one of the best point guards in the gym this past weekend. She made plays off the bounce for herself and others and managed to run a team full of BCS prospects almost flawlessly. While the talent around her was certainly strong, it was Edwards who managed to hold it all together with her stellar play. The 5-6 point guard is going to have to continue to get stronger because defenses will start being more physical with her to slow down her advanced first step, but Edwards is starting to show that she has what it takes to be a premier point guard in the 2014 class.
Alexandria Alford (Clearwater, Fla.) Florida Angels: Alford was a factor in every facet of the game, and she showed that she had the type of polish and smarts to run a team. The 5-6 guard likes to attack the rim and make plays off the bounce, and this past weekend she managed to get into gaps and set up teammates. Her perimeter jumper is still a work in progress, and becoming a more consistent shooter will be a point of emphasis for her over the next few years. As she continues to develop and become more comfortable running a team, Alford will find herself on the top of a lot of college team's lists.
Around the rim
Florida's 2013 class is very strong. There is elite talent at the top, such as Ieshia Small, Ronni Williams and Kai James, as well as a host of quality top-100-caliber prospects, including Shanae Armbrister, Tiffany Suarez and Brittany Brown. With quality depth in the state and four power-conference schools calling Florida home, this should be a solid year of in-state recruiting for the Florida schools. ... Below the Rim is going to be a program to watch for years to come. The South Florida-based summer program experienced good success this past weekend with its top team losing a semifinal matchup to the Miami Suns and their 2015 team losing in the championship game to the Florida Angels. ... Florida's 2014 class seems to be loaded with top-notch guards. In addition to Aisha Edwards and Alexandria Alford, who are mentioned above, the state is home to prospects Taryn Griffey, Aliyah Gregory, Destinee Walker, Rolanda Hayes and Haley Clark.

Follow us on Twitter, where you can ask questions and get instant updates.
Become a fan of the site on Facebook and get updates in your news stream.
Discuss this on our Message Board.
Keil Moore is a contributor and national recruiting analyst for ESPN HoopGurlz. He is also the Director of Scouting for the JumpOffPlus.com National Scouting Report - a division of Peach State Basketball, Inc. Moore has been involved in the community since 2007 as a recruiting analyst and trainer. He can be reached at keilmoore@peachstatebasketball.com.