COLORADO SPRINGS, Colo. -- This is the first of four breakdowns of the remaining 34 class of 2013 and 2014 players who participated in the USA Basketball U17 national team trials May 17-19.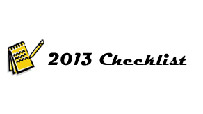 Kendall Cooper, Carson, Calif.: The 6-foot-3 Cooper was one of the most consistent post players in the group. She was always active on both sides of the ball and excelled at rebounding in traffic. The work she did before she got the ball helped her gain an upper hand when her defender was out of position. Whenever she stepped on the floor, she was lively and focused on what she was doing. She was able to get blocks on anyone who came into the paint by reading the help and sliding over to stop the ball. Cooper has a knack for rebounding, and that is what she did best. She was able to get easy buckets by establishing early position and using her strength to get a quick put-back. Though Cooper was originally part of the U17 trials, she switched to trials for the U18 team, which she made.
Allisha Gray, Sandersville, Ga.: Gray is a strong 6-foot guard with a solid build and a lot of length with her wingspan. She is known for her ability to shoot the ball, but she proved she could do a lot more. With her explosive moves to the basket, she could drive from the top of the key and finish through contact in the lane. After driving a few times, her defender had to respect her speed, and then she was able to do what she does best, and that's make shots. Gray has a quick release, and that gave her the advantage when her defender would close out. The majority of the defenders had the speed to recover from the help side, but Gray is a dual threat, so it made it that much more difficult to stop her. Like Cooper, Gray was originally part of the U17 trials but was named to the U18 team.
Stephanie Mavunga, Brownsburg, Ind.: At 6-3, Mavunga has the ability to make some pretty impressive plays around the basket. She has a few post moves that were hard for other players to stop once she created enough space to get her shot off. If there was ever a loose ball during a rebound situation, she was there to make the hustle play. As the trail player coming down on offense, she was effective at hitting the mid-range jumper on the reversal from the wing. Her conditioning will improve as we move into the summer season, and that will help her stay productive on the floor for longer periods of time.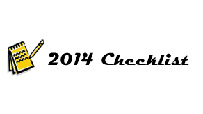 Courtney Ekmark, Phoenix, Ariz.: This 6-foot wing is a true student of the game. She was able to get shots from anywhere on the floor by simply reading her defender and making the necessary cut off a screen. Ekmark does not have blazing speed, but she makes up for it by using angles and thinking a step ahead. She was able score in a variety of ways, and it did not matter if the person guarding her was taller or faster because she knew how to work off the screen to get open. On defense, she was able to keep her opponent in front of her by giving a few steps and cutting off certain spots on the floor. The competition is never too big for Ekmark, and she proved that even when her challenger was faster, taller and sometimes even stronger.
Jordin Canada, Los Angeles, Calif.: Canada might stand at only 5-6, but she played much bigger. She made the game look easy against some of the best players in the country, and she never became rattled during adversity. One of the most impressive things about Canada is that she can play with great speed, but stay under control at the same time. Her athleticism allowed her to pick apart the defense, and she is a smooth operator with the ball in her hands. The basketball IQ and court sense seem to come naturally -- she knew when she needed to pass and when to attack off the dribble.
Follow us on Twitter, where you can ask questions and get instant updates.
Become a fan of the site on Facebook and get updates in your news stream.
Discuss this on our Message Board.
Rebecca Gray is an intern for ESPN HoopGurlz. She previously wrote a column for the website about her experiences as a freshman on basketball scholarship at the University of North Carolina. She transferred to and played at Kentucky and now plays basketball and golf at Union College. A 5-foot-10, sharp-shooting guard out of Georgetown, Ky., Gray was named Miss Basketball in the state of Kentucky after averaging 25.6 points, 6.3 rebounds, 4.1 steals and 4.8 assists during her senior season at Scott County High School. She can be contacted at rebecca@hoopgurlz.com.