COLORADO SPRINGS, Colo. -- This is the second of four looks at class of 2013 and 2014 participants at the USA Basketball U17 trials, May 17-19.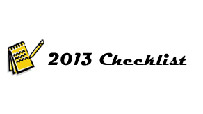 Nia Coffey, Minneapolis, Minn.: Coffey proved that she was worthy of the invitation even though she did not make the final roster. The left-handed forward showed the versatility on both ends that Northwestern needs her to bring daily when she arrives on campus. Coffey ran the floor and made plays on both ends, even hitting a couple of face-up jump shots. Improving her consistency at both ends as a rebounder and honing her ability to handle the ball going in either direction in a halfcourt offense will allow her to be that much better against elite competition.
Karlie Samuelson, Huntington Beach, Calif.: Samuelson entered the trials fresh off a verbal pledge to Stanford, and she played like a weight had been lifted off her shoulders. The 5-foot-10 guard is one of the country's best spot-up shooters, and she did a good job of making open looks. For USA Basketball, the ability to hit the one-dribble pull-up jump shot in addition to the standstill 3-pointer is crucial. Samuelson still has to incorporate that mid-range shot into her in-game skill set before arriving in Palo Alto.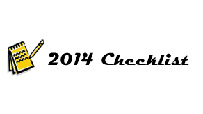 Recee' Caldwell, San Antonio, Texas: Not being selected for a team is always tough, especially for a player like Caldwell, who was a member of last year's U16 team. That said, the 5-8 point guard has all of the intangibles -- leadership, work ethic and a willingness to be vocal on the floor -- to not only bounce back from not being selected but to use it as fuel to be even more dominant on the club circuit the rest of the summer. Those intangibles are what make Caldwell such a highly regarded prospect by college coaches nationwide. If she adds strength to her frame, she'll be that much better going forward.
Sierra Calhoun, Brooklyn, N.Y.: There is no question that Calhoun's pedigree is playing a major part in her development. With her brother, Omar, headed to Connecticut in the fall, the family skill development workouts have the 5-11 guard in a solid place going into her junior year. At the USA Basketball trials, Calhoun never got into the flow offensively. She would make a quality play or two, whether it was an open shot or a good pass to an open teammate, then struggle to get back in a position to make an impact for another four or five possessions.
Alexa Middleton, Murfreesboro, Tenn.: At the USA trials, Middleton played almost exclusively at point guard, which is not what she does with either her high school or club team. Given her size, the 5-8 guard was going to have to make the roster as a floor general, which isn't her main strength in our previous evaluations. That is a difficult transition to make on this stage, but Middleton gave a valiant effort. She was able to get rolling during the trials' fourth session on Saturday morning, making multiple jump shots on the offensive end and getting her hands on the basketball on the defensive end.
Jaime Nared, Portland, Ore.: Nared's physical frame on the perimeter is impressive. At 5-11, she is a solidly built wing who was at her best scoring the basketball between 12 and 17 feet. The toughest part about playing with other elite players is finding opportunities to assert yourself offensively inside the flow of the team offense. Nared was not able to create enough chances for herself to get into a rhythm of making shots or setting up her teammates for open scoring looks.

Follow us on Twitter, where you can ask questions and get instant updates.
Become a fan of the site on Facebook and get updates in your news stream.
Discuss this on our Message Board.
Brandon Clay is a contributor and national recruiting analyst for ESPN HoopGurlz. He is also the publisher of the JumpOffPlus.com National Scouting Report and the owner of Peach State Basketball, Inc. The service is used by more than 150 colleges and universities nationwide. Clay has been involved in the community since 2001 as a recruiting analyst, event operator and trainer. He can be reached at BrandonClay@PeachStateBasketball.com or you can follow him on Twitter @BrandonClayPSB.