COLORADO SPRINGS, Colo. -- This is the fourth of four looks at class of 2013 and 2014 participants at the USA Basketball U17 trials, May 17-19.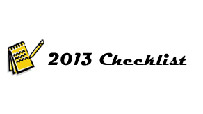 Jannah Tucker, Randallstown, Md.: It was another very strong showing for the 6-foot wing. Tucker demonstrated the athleticism and ability to create shots on the perimeter and extend out to the international 3-point line and connect at a decent clip from the perimeter. Tucker has the ability to be an impact recruit because she is blessed with a college-ready frame and elite athleticism. Offensively, Tucker likes to play using her mid-range jumper as a weapon, and when you can elevate and shoot it like she does, it can be lethal.
Sydney Umeri, Acworth, Ga.: Umeri has the tools to create matchup problems at the power forward spot at the next level. At 6-2, Umeri has improved her ability to stretch the floor and connect on perimeter jumpers, while still keeping her back-to-the-basket game polished. In college she will need to use both, depending on her matchup, because she will at times be met with more physically gifted four players and need to use her skill set and feel for the game to create the advantage.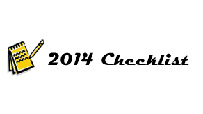 Lynee' Belton, Clinton, Md.: It was a tough trials for the 6-3 forward. Belton suffered an ankle injury in one of the early sessions and was forced to sit out a portion of the event. When she came back, she was visibly bothered by the injury, but still found ways to make her presence felt and fight through the adversity. Belton has the ability to be one of the more effective post scorers in the class of 2014, and although it was a difficult experience for her, she will certainly be back in Colorado Springs for another shot.
Alyssa Rice, Reynoldsburg, Ohio: The 6-4 Rice is one of the better true post prospects in the class of 2014 and has all the tools to be an impact player at the college level. At this point, Rice shows flashes of what she can be when she puts it all together, and she is starting to make an impact on a more consistent basis. As she continues to mature and grow, we'll find out if Rice will be a true back-to-the-basket post player or more of a catch-and-finish big with the ability to be a true shot-blocking threat on the defensive end of the floor.
Jatarie White, Charlotte, N.C.: Offensively, White is the most polished post player in the class of 2014. The 6-4 lefty has great hands and a nice soft touch around the basket. White figures out how to read a defense and make the right post move when she is around the basket, making her a difficult one-on-one matchup. The next major step for White will be developing as an impact rebounder on both sides of the floor. White tends to float a bit on the perimeter and miss opportunities to make plays around the rim due to poor rebounding positioning.

Follow us on Twitter, where you can ask questions and get instant updates.
Become a fan of the site on Facebook and get updates in your news stream.
Discuss this on our Message Board.
Keil Moore is a contributor and national recruiting analyst for ESPN HoopGurlz. He is also the Director of Scouting for the JumpOffPlus.com National Scouting Report - a division of Peach State Basketball, Inc. Moore has been involved in the community since 2007 as a recruiting analyst and trainer. He can be reached at keilmoore@peachstatehoops.com or you can follow him on Twitter @keilmoore.