LAKE BUENA VISTA, Fla. -- The ESPNHS Girls Showcase featured the AAU 9th and 10th Girls Basketball Showcases and drew players from across the country to the ESPN Wide World of Sports Complex. There were a number of solid young prospects in the building. Here is a look at some of the standouts.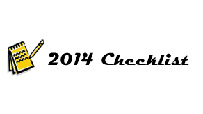 Leah Strain (Wedowee, Ala.), AL Southern Starz: Strain, whose sister Courtney is a guard at Auburn, showed she is able to run a team and make plays as a true point guard. Leah is a solid playmaker who has developed into a sound decision-maker with the ball in her hands. At 5-foot-4, she finds ways to attack the defense and get the ball to teammates in spots where they can be effective. Overall, Strain is a solid point guard prospect who has developed her game to take advantage of her strengths and hide her weaknesses.
Shakayla Thomas (Sylacauga, Ala.), AL Southern Starz: The name Kaneisha Horn comes to mind when you watch Thomas play the game. Like the current University of Alabama forward, Thomas is an explosive athlete who plays the game with a lot of energy. At 5-11, Thomas has the ability to make an impact around the basket using her physical tools to rebound and score in traffic. Thomas was effective when attacking the basket and playing around the rim. As she continues to develop as a prospect, Thomas will have to add more polish to her perimeter game. With most of the prospects of Thomas' caliber playing on the U17 circuit, Thomas will have to make sure she puts in the extra hours at the gym to keep up with her peers.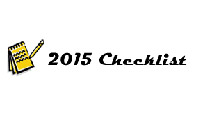 Lauren Brozoski (Cambria Heights, N.Y. ), NY Gauchos: Brozoski is the prototypical New York City point guard. In New York, the point guard position is an institution, and there is a certain approach to playing the game and running a team that every New York City point guard seems to have. Brozoski has it. She is good off the bounce and has the ability to get into the lane and force defenses to send second and third defenders her way. Her ability to handle the ball and release pressure was on full display as she helped her team advance all the way to the finals. Brozoski has the ability to make some noise as a prospect if she continues to play like she did at the Showcase.
Shakeela Fowler (Milwaukee, Wis.), WI Playground: At 5-4, Fowler isn't the kid you would point out in warm-ups and say "watch out for her." But once the ball is tossed in the air, she makes her presence known. Fowler is a very good on-ball defender with the ability to make an opposing point guard's life difficult. Her energy and athleticism allow her to make her presence felt on offense as well. Fowler seems to always be on the attack with the ball in her hands and showed a variety of finishes in the lane, making floaters, pull-ups and layups around defenders. From time to time, Fowler got out of control or over-dribbled, but for a 2015 prospect, Fowler does a lot of nice things.
Anna Hammaker (White Sulphur Springs, W.Va.), Philly Belles: This wasn't our first look at the 5-8 Hammaker, but she has continued to add to her game and developed into a nice prospect. She has a strong build and uses her strength to her advantage on both sides of the ball. A solid perimeter shooter, Hammaker has the ability to make plays off the bounce because of how defenses have to guard her to prevent her from connecting from distance. As an off guard, Hammaker can be an offensive weapon for a team.
Mone Jones (Durham, N.C.), Carolina All-Stars: There is a certain balance between upside and production that validates a college prospect as a potential "kid to watch." Potential can only get you so far in basketball before you have to step up and get it done on the floor. Jones, a 6-2 forward, is a perfect example of the kind of balance a prospect needs to have. With great size, length and athletic ability, Jones is a kid who catches your eye the minute she walks into the gym. What separate Jones from other winners of the genetic lottery is her ability to make things happen on the court. Jones has developed into a solid mid-range jump shooter who is comfortable catching the ball in the post and making a scoring move. Jones had multiple catches where she established sound post position and made a play, a good sign of things to come as she continues to add strength to her frame and polish her skill set.
Alexandria Gulley (Dallas, Texas), Cy Fair 2015: Gulley, who already is committed to Baylor, is a skilled point guard who can score the ball at all three levels of the floor. At 5-8, Gulley already is equipped with good size and a solid foundation for the game. Her ability to make a play off the bounce and get to the second or third level of the defense was key in helping her team win its division at the Showcase.

Follow us on Twitter, where you can ask questions and get instant updates.
Become a fan of the site on Facebook and get updates in your news stream.
Discuss this on our Message Board.
Keil Moore is a contributor and national recruiting analyst for ESPN HoopGurlz. He is also the Director of Scouting for the JumpOffPlus.com National Scouting Report - a division of Peach State Basketball, Inc. Moore has been involved in the community since 2007 as a recruiting analyst and trainer. He can be reached at keilmoore@peachstatehoops.com or you can follow him on Twitter @keilmoore.