SUWANEE, Ga. -- The Elite Basketball Super 64 East camp showcased more than 200 prospects mixing skill development sessions and elite competition. With a deep field and plenty of talent in this showcase-style setting, standing out meant bringing skills and tenacity to the floor.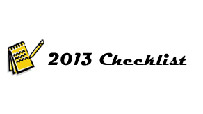 Shaneese Bailey (Callahan, Fla.), University Christian: There are some players whose most impressive attribute is their athleticism, but don't be fooled with Bailey. She can jump out of the gym and hang in the air with the best athletes, but she also has the skills to turn that athleticism into results on the court. She can handle the ball and get by defenders with her first-step quickness, and from there she can elevate for the mid-range jumper or slide deep into the lane and finish over the help-side defender. Right now she doesn't have to shoot the 3, but for the next level it will be key to her contributing for major minutes.
Alexandra Harris (Lorain, Ohio), Admiral King: There aren't too many players who better look the part of being a physical post player than Harris. At 6-foot-3, she has the height, build and athleticism to hang with anyone. While her finishing is still being refined, she does find ways to score. That said, her most impressive skill on the offensive side of the ball is her passing. Having the vision and ability to deliver a pass in the congested lane will allow her to exploit matchups and create offense from either the high or low post.
Brooksie McGraw (Gainesville, Fla.), P.K. Yonge: Patience isn't a word used a lot with individual player evaluations, but McGraw demonstrated just that in the post. She utilizes her 6-3 size and length to protect the ball and has a solid foundation of footwork, which allows her to find teammates even as she makes aggressive moves to the rim. She's not the type of player who will beat you by jumping over the defender, but body position and footwork allow her to be an effective scorer at the high school level. She doesn't have great lateral quickness, so she will need to learn to give a cushion against aggressive high-post players. She did a great job of being active defensively in the low post without fouling.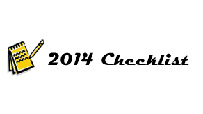 Aliyah Huland El (Randolph, N.J.), Randolph: This 6-1 forward brings tremendous versatility to the floor by virtue of her quickness and speed. She may not have the advanced skill set to score from the wing, but she sure can make an impact defensively out there thanks to her combination of footspeed and good length. She has a lean build but showed she wasn't afraid of contact on the block and even finished through contact a couple times. She elevates to rim level to rebound and can get out and fill the lane after she makes the outlet pass. She's not a finished product yet, but she has a lot of upside to develop.
Aliyah Butts (Edgewater Park, N.J.), Holy Cross: At just 5-5, Butts isn't the biggest point guard in the gym. But overlooking her is a major mistake for the opposing team. She has a knack for making plays. She is a good athlete and has the burst when she needs it, yet knows she doesn't have to play 100 mph to be effective. She is compact in build but is strong and can deliver the ball 40 feet up the court with precision passing. She is shifty and deceptive with her quickness, and she finds ways to get to the rim and finish when the help-side defense is slow to rotate. She's also a player you don't have to yell at to get on the floor to get a loose ball or pursue rebounds.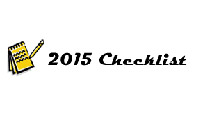 Kalen Phillips (Ellisville, Miss.), South Jones: Speed is a wonderful thing when harnessed, and Phillips sure can make things happen in a fast-paced game. In the open court she can change directions without slowing down, utilizing a quick wraparound dribble and she will stride out and extend to finish before the defense recovers. There were some times where she seemed like she was about to lose control, but somehow she found a way to get a shot up on the glass and converted a few. In the halfcourt she also brings a first-step burst to get by her defender and into a gap in the defense, especially going right to her strong side.
Alexis Robinson (Ashland, Ky.), Ashland Blazer: This 5-9 playmaker caught our attention a few weeks ago during the Midwest Showdown over Memorial Weekend and was impressive enough here that she again deserves mention. What was more impressive in this setting was that she impacted the game playing off the ball. Despite her lean frame, she attacks the goal hard enough to play through the reaching slaps and small push fouls for traditional three-point plays. She sees the floor and distributes the ball to the open player and waits for the defense to make a mistake to create in the halfcourt. She is a threat in the open court to blow by just about any defender but keeps her head on a swivel and can commit a second-level defender to get her teammates open looks on the break. She seems well ahead of most players in her class in terms of basketball I.Q.
Follow us on Twitter, where you can ask questions and get instant updates.
Become a fan of the site on Facebook and get updates in your news stream.
Discuss this on our Message Board.
Chris Hansen is the national director of prospects for ESPN HoopGurlz and covers girls' basketball and women's college basketball prospects nationally for ESPN.com. A graduate of the University of Washington with a communications degree, he has been involved in the women's basketball community since 1998 as a high school and club coach, trainer, evaluator and reporter. He is a member of the McDonald's All-American team selection committee. Hansen can be reached at chris.hansen@espn.com.