SUWANEE, Ga. -- The Suwanee Sports Academy was packed with more than 200 prospects for the Elite Basketball Academy's Super 64 East camp, and our second look at the talent-laden event features seven players from the classes of 2013-2015.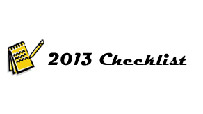 Shannon Cranshaw (Ormond Beach, Fla.), Father Lopez: Cranshaw is a 5-foot-9 guard who can play anywhere on the perimeter. She has the skill to handle the ball at the point and can also make shots playing off the ball on the wing. Cranshaw does not play with a great amount of speed, but she can utilize both hands effectively to make plays at the point. Her ability to knock down shots off screens and off the dribble allows her to free up her teammates for an easy basket. She has a real feel for the game and never seems to be in a hurry on the floor. The best thing about her game is that she plays within herself and will continue to improve as she adds more upper-body strength.
Ty'Hesha Reynolds (Savannah, Ga.), Windsor: This 5-5 point guard plays with a great deal of skill and speed. She was one of the most explosive players at the camp and uses that to her advantage when bringing the ball up the floor. On defensive rebounds, she would grab the ball and initiate the fast break immediately, which usually resulted in a wide-open layup for her team. On offense, she showed the ability to knock down mid-range jumpers as well as penetrate to the bucket and finish. Reynolds was able to play some lockdown defense as her lateral speed and fast hands caused plenty of problems for her opponents. The physical ability is evident, and she will need to continue to learn and understand the game as she matures.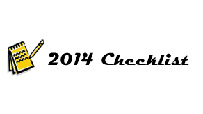 Erica Moore (Fishers, Ind.), Mount Vernon: Moore had a very impressive showing at camp and proved to be one of the better forwards in her class. She is an aggressive post who will run the floor and get easy baskets. Her consistent mid-range game makes her a matchup problem on defense because she is also quick enough to go around bigger post defenders. She can trail the ball in the offense and knock down open 3-pointers to stretch out the defense as well. In the lane, she uses her size well and grabs rebounds with one hand and either powers the ball back in for a bucket, or outlets a pass to start the break. With better conditioning and feel for the game, Moore will be a dominant player to watch out for in the near future.
Cameron Nieters (Clemmons, N.C.), Bishop McGuinness: Nieters is a 6-1 hustle player who competes with consistent effort. She has a good frame with her height and has a knack for the ball on rebounds. Her best move comes from the elbow when she is able to face up and make a strong drive to the goal. Nieters has an excellent jumper from 15 feet and in and would benefit from more experience on the block. If she can mix it up in the paint and become more of a physical player, she will excel as a forward at the next level. As a wing, she will need to further develop her ball handling and extend her range beyond the arc.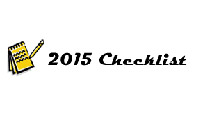 Jessica Font (Orlando, Fla.), Timber Creek: "Crafty" might be the first word to describe the 5-6 Font. You would think that her smaller frame would deter her from being aggressive, but she plays with great confidence at the point. She can slice through the defense and either penetrate to the rim or pull up for a short jumper before the help-side recovers. With the ball in her hand, she can read the floor and uses both hands to break down defenders. The best element of her game is her never-quit attitude. She is always active no matter where she is on the floor.
Shayna Gore (Stillings, W.Va.), Logan: This 5-8 guard will not hesitate to get on the floor for a loose ball and mix it up with players, regardless of their size. She plays like more of a combo guard because she can handle the ball out on the perimeter, but she can also knock down shots and get to the rim through traffic. The toughness she plays with is often unmatched and her confidence on offense allows her to put up points in a hurry. Her teammates must always be alert when the ball is in her hands because you never know when a no-look pass will be coming your way. The guard skill set and toughness are her best features, and with improved lateral speed, she seems to have a great upside.
Meg Morningstar (Pittsburgh, Pa.), North Allegheny: Morningstar has great length out on the perimeter and a solid knowledge of the game. At 6-2, she has the height to shoot over smaller defenders, and she will add strength and size as she matures. On offense, she does a good job of reading her defender to set herself up for a shot or a quick drive for a pull-up. If you leave her open, she is automatic from the perimeter, but if you close out too soon, she is fast enough to get around the defense and make a play. Morningstar has the skills to be a good player and should only improve with more lateral speed and time for her body to fill out.
Follow us on Twitter, where you can ask questions and get instant updates.
Become a fan of the site on Facebook and get updates in your news stream.
Discuss this on our Message Board.
Rebecca Gray is an intern for ESPN HoopGurlz. She previously wrote a column for the website about her experiences as a freshman on basketball scholarship at the University of North Carolina. She transferred to and played at Kentucky and now plays basketball and golf at Union College. A 5-foot-10, sharp-shooting guard out of Georgetown, Ky., Gray was named Miss Basketball in the state of Kentucky after averaging 25.6 points, 6.3 rebounds, 4.1 steals and 4.8 assists during her senior season at Scott County High School. She can be contacted at rebecca@hoopgurlz.com.