WASHINGTON -- USJN National Championships is one of the largest events on the summer circuit. This year, the event featured many teams from the Northeast region of the United States and also got a mix of some of the best teams the country has to offer. Sports City U out of Ohio claimed the crown in the top bracket. Here is a look at some of the underclassmen who turned heads at an event that was loaded with quality prospects.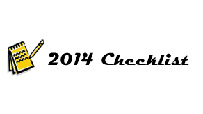 Sadie Edwards (Brooklyn, N.Y.), Team Epiphany Prince: Edwards brings a combination of size and athleticism to the perimeter positions, and that makes her a force to be reckoned with on both sides of the ball. Edwards, the No. 17 prospect in the Terrific 25, has the ability to create her own shots off the bounce and put pressure on a defense with her ability to score the basketball in a variety of ways. At 5-foot-10, Edwards can also use her size as an advantage around the basket and score the basketball around the rim. Edwards is a capable defender who takes pride in giving effort on that side of the ball.
Asia Doss (Detroit, Mich.), Michigan Crossover: Speed kills, and, at 5-7, Doss has the foot speed to put opposing players in jeopardy on a consistent basis. Doss has the ability to make plays off the bounce and create offense for herself and others because of her athletic ability. The young point guard continues to impress with her feel for the game and how to change gears off the bounce to create separation from a defender.
Alexandria Louin (Doylestown, Pa.), Philly Belles: A lot of coaching staffs find value in recruiting big guards with the size and skill to handle the basketball while under pressure. At 5-11, Louin has the ball skill to both handle the ball when pressured and create a play off the bounce. She is a long and wiry prospect with a nice intermediate game. Louin has the ability to pull up on a dime or maneuver in the lane and hit a floater when needed. Her court savvy translates well to at the next level when coupled with her size and length.
Nasheema Oliver (Cordele, Ga.), Georgia Metros: True back-to-the-basket post scorers are rare, and as Oliver continues to develop into one of the premier low post scorers in the class of 2014, she will continue to make a name for herself on a national level. At 6-3, Oliver is beginning to get comfortable playing inside and playing through contact. Her footwork and post skills are sound, and her touch around the basket allows her to finish at a high rate, something a lot of post players struggle with at the same age. Oliver has the ability to be a double-team threat for the rest of her prep basketball career, and if she keeps developing at this rate don't be surprised if she sees multiple bodies at the next level as well.
Azura Stevens (Cary, N.C.), Garner Flames: Every July a couple players make a name for themselves and garner the attention that comes with being an elite prospect. Stevens was one of the few kids who left that kind of impression on the summer circuit. At 6-4, Stevens has the ball skill and athleticism to make plays on the perimeter and can rise up and connect on a jump shot from distance. She is an active presence and isn't afraid to post up and command positions around the basket on the offensive end. Her ability to play with her back to the basket as well as on the perimeter make her a unique prospect as an underclass recruit. On the defensive side of the ball, Stevens has elite shot-blocking ability and can act as an anchor to a defense.
Makayla Waterman (Dayton, Ohio), Sports City U: Waterman is back this summer after missing all of last summer recovering from a knee injury. This July, the 6-2 forward looks to be getting her legs back under her, and her game is starting to flourish as a result. Waterman, who was invited to try out for the USA U16 national team, is an active interior presence and is consistently working on both sides of the ball to make things happen for her team. The No. 23 prospect in the Terrific 25 is a more than capable rebounder on both the offensive and defensive glass, and her ability to pass the basketball from the high post gives her game an added element that most post players her age lack. Waterman's ability to make plays with or without the ball in her hands helped catapult her Sports City U team into a USJN Championship.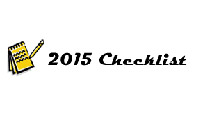 Adrianna Hahn (Wilmington, Del.), Philly Belles 15U: While watching Hahn play, one scout thought she resembled class of 2014 guard Courtney Ekmark of Phoenix, Ariz.; another scout said she was more like class of 2014 point guard Recee' Caldwell of San Antonio, Texas. Either way, you can't deny that the 5-6 Hahn can play. Her ability to shoot the perimeter jumper is what her game is centered on, but it's her savvy and ball handling that make her special. Hahn can get into the lane on a consistent basis and, despite not appearing to be a great athlete, she has the ability to control her body and earn herself quality looks at the basket. Hahn managed to put up a high volume of points, helping her Philly Belles Costello team win its USJN bracket.

Follow us on Twitter, where you can ask questions and get instant updates.
Become a fan of the site on Facebook and get updates in your news stream.
Discuss this on our Message Board.
Keil Moore is a contributor and national recruiting analyst for ESPN HoopGurlz. He is also the Director of Scouting for the JumpOffPlus.com National Scouting Report - a division of Peach State Basketball, Inc. Moore has been involved in the community since 2007 as a recruiting analyst and trainer. He can be reached at keilmoore@peachstatebasketball.com.