AUGUSTA, Ga. -- Nike Nationals has helped make the end of the summer in the Southeast region special, but it has been the emergence of the Peach State Basketball Elite 32 Summer Jam that has made the Greater Augusta area the place to be at the end of July. Between the two events, there is guaranteed to be good basketball going down from 8:30 a.m. until 10 p.m. With that we take a look at some standouts from both sessions of the 2012 Summer Jam at Augusta State University.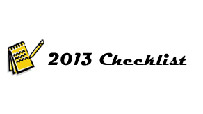 Mariah Massengill (Harrison, Tenn.), GA Hoopstars Black: Smaller players have a tougher road to the college level. To mitigate the lack of height, they need to have a special skill or be a terrific athlete. This 5-foot-4 point guard passes the athleticism test. The most impressive thing about Massengill's game is her balance. She has tremendous speed and quickness, which allows her to break down defenders and penetrate into the lane. But she does so while maintaining control and is always ready to make a play, even in tight space. She also has good lift, which allows her to elevate over the defender and get shots up in traffic. If she can consistently hit the 3-pointer, she will be a constant threat on offense.
Mylia Garner (Siler City, N.C.), Carolina All-Stars: Sometimes it is difficult to stand out when you are a versatile player who has to play multiple positions. Garner can play several positions because, at 6-1, she has the length to cause problems on the perimeter, but also has the strength and build to be effective at the forward position. She isn't the fastest prospect on the floor, but she showed the smarts to own angles defensively, allowing her to put pressure on the ball out to 20 feet. She has good touch on her mid-range jumper and showcased good passing skills from the high-post area. Garner just quietly gets it done.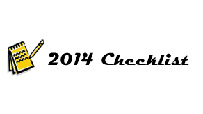 Chayla Cheadle (Columbia, Mo.), Missouri Phenom: As a 6-0 combo forward with a lot of upside, Cheadle was solid throughout the event. We first noticed her athleticism and ability to fly up and down the court, but her strength is now catching up with her. She wasn't afraid to get physical in the lane and dominate a one-on-one post-up situation. In fact, she seems really comfortable with her back to the basket now, and she turns her back to the basket on some dribble penetrations. She has good lift, a good first step and aggressive pivots in the lane. She seems on the cusp of earning Super 60 status, and if she continues to improve as she has over the last year, it is easy to project her there.
Bianca Cuevas (Bronx, N.Y.), Exodus NYC: There may not be a better ballhandler in the class. Cuevas is so good at changing directions at full speed that giving her any kind of moving start puts the on-ball defender at an extreme disadvantage. She has emerged as the lead guard for this team, and she is one of those players who can go off for 30 points any time. Once considered a smallish point guard, her height and length are not really an issue anymore. She has earned her status as one of the best guards in the country.
Myisha Hines-Allen (Montclair, N.J.), NJ Sparks Elite: There are very few players in the class that bring the size to play inside and the skill set to play on the perimeter. The 6-2 Hines-Allen has both and is one of the most intriguing prospects in the class. She is an elite talent with the ability to carry a team. The only knock is that she takes some bad shots, but as soon as she dials in when she is creating space for a good shot, she will be a force at the next level. She is athletic, powerful and skilled, and most scouts are looking for any two of those three.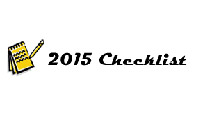 Caliya Robinson (Marietta, Ga.), AOT Lady Rebels: The 2013 class in Georgia has been making waves on the circuit for several years and is leaving some big shoes to fill. Robinson may be a big part in this rising sophomore class' attempt to fill them. She is every bit of 6-3 and a terrific athlete with plenty of length. What stands out is not necessarily a specific skill or specialty, but her feel for the game. She sprints the floor for an easy bucket or makes a no-look touch pass to a teammate in traffic. As her skill set evolves around that feel, she has a chance to be really special.
2016 Checklist
Amber Ramirez (San Antonio, Texas), SA Finest White: This was a great encore for Ramirez, following her June performance at EBA West Camp. In this tournament she was pitted against bigger, stronger, older competition, and her skill set simply translated. She has all the swag you could ever want from a player this young, which allows her to continue to attack with her advanced ballhandling. She can create offense off the dribble and makes plays with the pass as well as taking shots. We simply need to see a consistent release on her shot so her scoring becomes steady. She has a slight build and is going to see a lot of deny-and-face guard tactics as she moves up the ranks, something her Finest teammate, Recee' Caldwell, knows plenty about. As good as she was this summer, seeing Ramirez in the same backcourt with Caldwell next summer should be something fans and scouts look forward to.
Follow us on Twitter, where you can ask questions and get instant updates.
Become a fan of the site on Facebook and get updates in your news stream.
Discuss this on our Message Board.
Chris Hansen is the national director of prospects for ESPN HoopGurlz and covers girls' basketball and women's college basketball prospects nationally for ESPN.com. A graduate of the University of Washington with a communications degree, he has been involved in the women's basketball community since 1998 as a high school and club coach, trainer, evaluator and reporter. He is a member of the McDonald's All-American team selection committee. Hansen can be reached at chris.hansen@espn.com.