SUWANEE, Ga. -- With a ton of talent in the gym for the sixth annual Elite Basketball Academy Fab Five Camp, there was no shortage of standouts throughout the weekend. Here is a look at eight prospects, from seniors who showed growth in their games to freshmen who began to make names for themselves with solid play.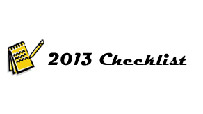 Shannon Cranshaw (Daytona Beach, Fla.), Father Lopez: Coming off of a strong summer, this was another consistent showing for the future George Washington guard. At 5-foot-9, Cranshaw showed the ability to create her own shot in halfcourt sets and forced defenses to pay extra attention to her because of her ability to both shoot the basketball and attack the rim. In recent months, Cranshaw has shown a lot of growth and maturity in her game, and, as a result, her ability to be effective in a variety of different roles on the floor is really starting to solidify her stock as she moves closer to the college ranks. Her ability to make sound reads in halfcourt sets should help her fit in well playing in the Atlantic 10 at George Washington.
Tiffany Lewis (Murfreesboro Tenn.), Riverdale: So much about being effective at a camp or showcase is bringing the right attitude and playing hard on both sides of the basketball. Lewis, a 5-7 combo guard, did just that. The senior made her presence known with her overall activity and commitment to playing hard on the defensive side of the ball. Lewis was a catalyst in the showcase games because she was able to force opposing players to turn the ball over and, in turn, push the ball in transition. Another real area of growth in Lewis' game was her ability to make plays with the ball in her hands. She is a good athlete who is a willing passer and can attack the basket to create offense for herself or others.
Peyton Whitted (Suwanee, Ga.), North Gwinnett: As an EBA camp veteran and the No. 59-ranked player in the class, the Penn State commit came into the EBA Fab Five camp with very little to prove. But just a few minutes into camp, the 6-2 forward put everyone on notice that she was going to set the tone for the weekend. Whitted, a physically gifted prospect, has always been a player to watch on the national scene, but as of late she has really come on as the type of kid who will make a name for herself at the next level. Her ability to play inside and out will give Penn State coach Coquese Washington a versatile forward to plug into a variety of roles on both sides of the ball.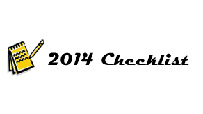 Emily Eubank (La Vergne, Tenn.), Oakland: Eubank, a 5-8 combo guard, is the epitome of a Tennessee kid. Eubank has a high basketball IQ and can play with or without the basketball. When she catches the ball with her feet set, she is a deadly perimeter shooter, and her ability to put the ball on the floor and create continues to improve. Eubank impressed in the games as well as in the skills and drills portion of the event. Look for Eubank to garner a lot of attention as a prospect in the class of 2014.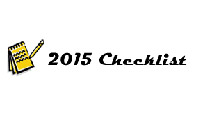 Caliya Robinson (Marietta, Ga.), Kell: One of the more physically gifted members of the class of 2015, Robinson is a prospect with a great deal of upside. At 6-3, Robinson has the length and athleticism to play either the four or the five in college and is starting to be a force around the basket. On defense, Robinson's presence as a shot blocker and a shot changer makes her a valuable asset. There were a number of times at camp when she was able to force kids to change their shots because of her presence alone, and when they did work up the courage to challenge Robinson at the rim, it was normally returned to sender. Robinson has a ton of time to continue to develop her skills and add to her ability to make an impact on the game. She is a prospect we will be keeping an eye on for years to come.
2016 Checklist
Crystal Dangerfield (Murfreesboro, Tenn.), Blackman: Speed and quickness are two assets for any point guard. At 5-6, Dangerfield has figured out how to use both on the court. While Dangerfield is certainly a very good athlete, she uses more than just her athleticism on the court. Dangerfield is a young point guard who really thinks through the game, and her ability to play with poise and tempo at her age is as special as her athletic ability. It's always fun to see the new class entering high school and the vibrance that it brings to the prep basketball ranks, and Dangerfield is the kind of kid who will be on our radar until graduation day.
Celina King (Cincinnati, Ohio), Spring Valley Academy: King brings a depth of knowledge and awareness to the point guard position that would rival a player three or four years her senior. From the first play of the first game at camp, King took on the role of floor general and directed traffic for her team. She is a vocal leader who can back it up with her play. She has the ability to score the ball or play the role of playmaker and is simply fun to watch.
Taryn McCutcheon (Parkersburg, W.Va.), Parkersburg: McCutcheon, a 5-5 point guard, turned heads over the weekend. She has mastered the ability to shoot the basketball and keep defenses honest when guarding her. If her defender went under a ball screen, McCutcheon burned her with a long 3. If her defender fought over the top, McCutcheon flashed her ability to attack the lane and found an open teammate. If defenders pressured her in one-on-one situations, she was a sound ball handler who created her own open shots. McCutcheon had it all on full display and showed well at EBA Fab Five camp.

Follow us on Twitter, where you can ask questions and get instant updates.
Become a fan of the site on Facebook and get updates in your news stream.
Keil Moore is a contributor and national recruiting analyst for ESPN HoopGurlz. He is also the Director of Scouting for the JumpOffPlus.com National Scouting Report - a division of Peach State Basketball, Inc. Moore has been involved in the community since 2007 as a recruiting analyst and trainer. He can be reached at keilmoore@peachstatebasketball.com.