Maybe the most unsettling thing about concussions -- when your brain gets bruised from banging against your skull -- is how easily one leads to another if you don't heal properly.
And it's hard to know when a head injury is healed.
"I used to get hurt a lot, but I never stayed out of a basketball game," says Niki Popyer, 16, a junior at Marlboro (Marlboro, N.J.). "Until concussions."
Niki, a point guard, got her first concussion in seventh grade: "I got to a loose ball a second before another girl got there, we went down, and my face hit the ground."
She was so dizzy that her mom took her to the hospital, but Niki was cleared to play again in two days, even though she still had headaches. A week later, she got fouled on a layup and as she fell, her head struck a stack of wrestling mats.
By the time Niki was playing AAU ball, she was on her eighth concussion. Her tally has risen into the double digits, from acts as simple as friends bumping her head as they try to put an arm around her.
"Concussions come so much easier for me now," she says. "I don't think I've totally recovered since the first one."
BUT WAIT, THERE'S MORE ...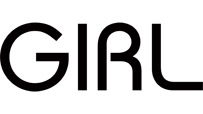 Throughout October, ESPNRISE.com will call out feature stories from GIRL Magazine's fall 2009 edition. A sampling:
• When less is more • Gallery: It Girls
Niki's gotten so many head injuries playing hoops that she's sensitive to bright lights and loud sounds, and she always has to carry sunglasses and earplugs -- she even wore pink plugs to the prom last year. She has trouble concentrating, which makes it hard to study in school or go out with groups of friends.
Nobody knows why girls get sports concussions so much more often than boys. One reason could be physical: Women and men have different levels of neck strength and different hormones protecting their brains. Another could be equipment: In lacrosse, for example, while boys typically are required to wear pads and helmets, girls aren't.
And it could also be that girls are often quick to dismiss symptoms. As Niki puts it, "I always used to have headaches for a bunch of reasons, so I didn't think anything was wrong when I got them."
The fact is, girls get headaches from changing hormone levels during their periods. And girls experience tension- and stress-related headaches more frequently than boys. So when headaches are due to something more serious -- like a concussion -- sometimes it's hard for the athlete or her doctor to tell the difference.
Research also shows that girls receive less information about concussions than boys do from their coaches, trainers and even the media. And that doctors and trainers don't conduct follow-up exams with female athletes as quickly as they do with males.
"We see a wide range of responses to concussion symptoms from coaches and parents, and from young women themselves," says Dr. Jill Brooks, a clinical neuropsychologist who runs Head to Head Consulting in Gladstone, N.J., and who is treating Niki.
Brooks sometimes introduces her patients to each other, to connect young women athletes who are coming back from brain injuries and struggling with the idea that they need to stay out of sports awhile in order to heal.
"I've only met a few people who understand what I've been through," says Niki. "Talking with them has helped me see the big picture."
That lesson may be the most important one of all when you get a concussion: that you're not alone.
Peter Keating is a senior writer for ESPN The Magazine.
What Should You Do?
Remember, you don't have to get knocked out to get a concussion. If you get hit, check if your balance is affected. Other symptoms include headaches, dizziness, blurred vision, ringing in your ears and nausea. Report symptoms fully to your coach and trainer, even if it's just that you "don't feel right." If you're drowsy or glassy-eyed, if your breathing or heartbeat changes, or if your skull is bleeding, go to the ER.
After you're hit, sit out. Don't go back into the game. For at least the first few hours after a head injury, stay with someone who will be able to tell if your symptoms are getting worse. See a doctor who can evaluate you, such as a neurologist or neuropsychologist, and follow that doctor's orders.
Figure out a return-to-play plan with your doctor, coach, trainer and parents. This usually involves gradually increasing your activities until you're ready to get back on the field. Do not exert yourself if you still have symptoms such as headaches, or you risk making the injury worse. "When in doubt, sit it out," says Kevin Guskiewicz, author of the National Athletic Trainers Association's concussions policy.
Keep pushing for everyone involved, including your teammates, to learn more about concussions. "We still see coaches, parents and even doctors who don't respond to young women as seriously as they should," says clinical neuropsychologist Dr. Jill Brooks. "We need more education and more self-advocacy."
To get in touch with professionals specializing in brain injury, contact your local Brain Injury Association of America affiliate. Visit biausa.org/stateoffices.htm or call 800-444-6443 to find the organization closest to you.
ESPN has ongoing coverage of concussions in sports on the web. To read more about the experiences of women and girls struggling with the effects of sports concussions, go to: http://bit.ly/ESPNGIRL_Concussions