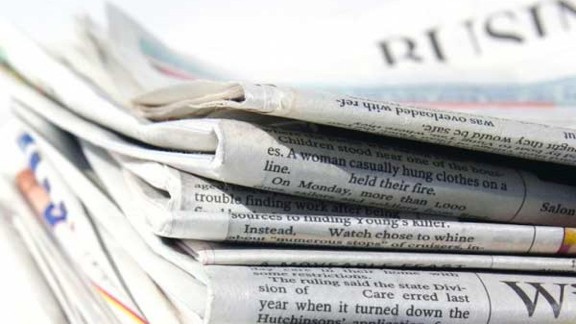 ---
While the summer continues playing out, the volume of high school stories appearing in local newspaper sections is far more limited. Once the new school year fires up, that'll change quickly and we'll be energized to post them and give you the scoop on what's going on across the state. In the meantime, the Olympic Trials and Olympic Games are dominating our sport's headlines these days. Below is a collection of Olympic-related stories as well as those headliners tied in to the high school running community. We hope you enjoy reading them.
---
TRACK & FIELD AND CROSS-COUNTRY STORIES
09/04 -
Redlands East Valley looking to reload (Redlands Daily Facts)
09/04 -
Cross-Country Numbers Way up in EBAL (San Jose Mercury News)
09/02 -
Press-Democrat Area Season Preview
(Press-Democrat)
08/30 -
Vista Murrieta, Great Oak lead the way
(Riverside Press-Enterprise)
08/30 -
Kimball girls place third at Lodi Invitational
(Tracy Press)
08/28 -
Great Oak, Vista Murrieta top teams in rankings
(Riverside Press-Enterprise)
08/28 -
Long State State coach relocated to Georgia post
(redandblack.com)
08/22 -
Malibu cross-country off and running
(Malibu Times)
08/22 -
Tokay hosting fundraiser
(Lodi News Sentinel)
08/09 -
Asthon Eaton is World's Greatest Athlete
(CBS Sports)
08/09 -
Wariner and Merritt out of US Relay
(Miami Herald)
08/09 -
Rivals Challenge Bolt's Back-To-Back Golden Goal
(Chicago Tribune)
08/08 -
Allyson Felix Wins Olympic Gold in 200
(New York Times)
08/08 -
Yohan Blake - The 200m is His to Lose
(Bleacher Report)
08/08 -
After Baby. a Gold?
(New York Times)
08/08 -
Eaton, Hardee Atop Decathlon Standings
(New York Times)
08/08 -
Redemption in Mind, Felix Eyes 200m Gold
(Sports Illustrated)
08/08 -
Fear Not: Montano Ready for Challenge
(L.A. Daily News)
08/08 -
Usain Bolt is Beatable in London, Says Gatlin
(Huffington Post)
08/08 -
Vista Murrieta's Reddish, Aliso Niguel's Wyson Set for BYU
(Deseret News)
08/08 -
Kellie Wells Wins High Hurdles Bronze
(Daily Press)
08/07 -
Ashton Eaton Chases Glory, Not Fame
(ESPN)
08/07 -
Women's 100m Hurdles is Race to Watch
(Christian Science Monitor)
08/07 -
It's Already Memorable Year for Rachel Yurkovich
(The Register-Guard)
08/06 -
After Seven Straight 400m Golds, Men Fall Short
(STLtoday.com)
08/06 -
Brad Walker Looks To Make Amends for '08
(Washington Times)
08/06 -
Jager Finishes Sixth in Steeplechase
(Chicago Tribune)
08/06 -
Bolt Fast Becoming Legend after 100m Win
(Chicago Tribune)
08/06 -
Bolt Sets Olympic Record in 100
(ESPN)
---
Click here for the 2011 STORYLINKS INDEX
---