Dalas Dodd, a junior from Manhattan Beach, Calif., wants to play volleyball in college. To reach that goal, she faced a dilemma last spring that more and more athletes these days are facing:
To have a long future in sports, she needs to play less right now.
Dalas, 15, was playing volleyball non-stop. She played for Mira Costa High School -- one of the most prestigious programs in Southern California -- during the prep season, and for a club team the rest of the year. She loved it and was good enough to make varsity as a sophomore, but her body was suffering.
Dalas sustained two injuries that put her in the emergency room, a strained back as a freshman and a sprained right knee as a sophomore. Doctors said she needed to build recovery time into her schedule -- first to heal from injury, but also to let her already 6-foot-1 body rest occasionally while she grows. She simply couldn't keep up her current pace. So Dalas had to choose which team to drop, high school or club?
BUT WAIT, THERE'S MORE ...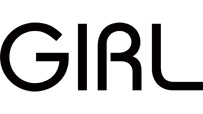 Throughout October, ESPNRISE.com will call out feature stories from GIRL Magazine's fall 2009 edition. A sampling:
• When less is more • Gallery: It Girls
At first, it sounds like a no-brainer: drop club. Few memories are more cherished than those of playing for your school. But it's more complicated than that.
In June, Dalas was tapped for the USA Junior Beach National Team, which practices up to five times a week, three hours a day, to prepare for several local tournaments and the international FIVB World Youth/Junior Championship (held last August in Turkey). For college-hopefuls like Dalas, club tournaments have become more important than high school matches. College recruiters focus on events like these, where they can scout thousands of athletes under one roof. So for Dalas, who has been receiving letters from colleges since eighth grade, giving up club might have meant giving up a future scholarship.
But her body wouldn't hold up for both. Dalas agonized over the decision. "I was really upset," she says. "I really wanted to play again at Costa."
But with the help of her parents (dad Mike won silver in the first-ever Olympic beach volleyball competition at the 1996 Atlanta Games, and mom Patty was an All-American player at UCLA in the 80s), Dalas picked club over school. "We spoke to friends; we spoke to people involved with indoor volleyball and collegiate volleyball," her dad says. They decided that the three-month high school season was the best time for a break.
Dalas isn't the only star to drop her high school team for club. USA Beach teammate Summer Ross, 16, played for 23 straight months before bowing out of her junior season at Carlsbad (Carlsbad, Calif.). A third USA Beach teammate, Mary Vaccaro, 16, was the starting varsity setter as a freshman two years ago at Campolindo (Moraga, Calif.). But she hasn't played prep ball since, opting to hone her beach game without the pressure of the high school season.
Despite skipping her school season this year, Dalas is enjoying the best of both worlds. With the extra time off, she's exploring life beyond volleyball, taking a journalism class and considering yearbook and photography, all time-intensive activities that wouldn't be possible with a varsity sport schedule. In July, she trained with the USA Beach Team and traveled to Alanya, Turkey, for the world championships. Playing on sand not only saved Dalas from further injuries, it actually helped strengthen her joints.
That should help in 2010, when she plans to play varsity volleyball again at Mira Costa.
"We want to help her be in a position to enjoy this game as long as she chooses to play it," her dad says.
That future is looking much longer these days, now that Dalas is focusing on the game a little less.